Shameless' Jeremy Allen White Greatly Admired His Character Lip's Confidence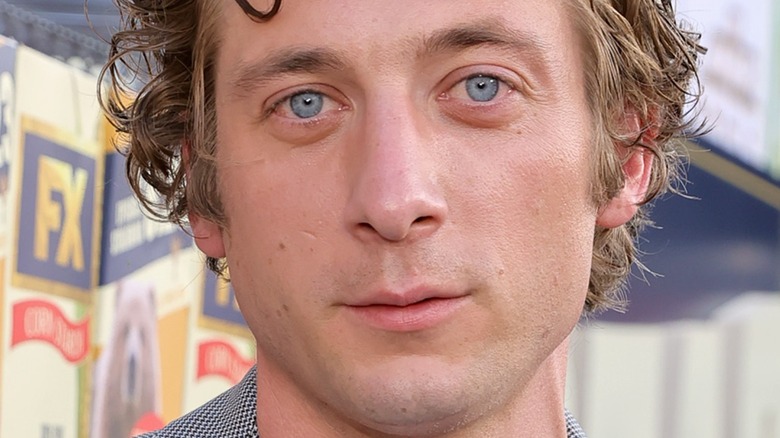 Amy Sussman/Getty Images
Across an epic run of 11 seasons, Showtime's "Shameless" presented viewers with an eccentric cast of characters that made us laugh and cry in equal measure. The show largely followed the trials and tribulations of the working-class Gallagher family in Chicago's South Side. Still, their friends, enemies, and a vast roster of memorable recurring and guest stars also came along for the program's many ups and downs. William H. Macy and Emmy Rossum led the cast as father/daughter polar opposites of Frank and Fiona Gallagher, with Cameron Monaghan, Ethan Cutkosky, Emma Kenney, and Christian Isaiah in supporting roles as Ian, Carl, Debbie, and Liam Gallagher, respectively.
But one of the most compelling series-long story arcs on "Shameless" belonged to older brother Lip Gallagher (Jeremy Allen White). Lip was, at times, the most mature and responsible of his brothers and sisters while also being deeply flawed and prone to self-destruction, much like his older sister Fiona. White's character was a university stand-out, which is why many critics and reviews felt disappointed at what became of Lip in the series finale (via The AV Club). Regardless of where his character ended up in life, Jeremy Allen White greatly admired Lip's immense confidence.
Jeremy Allen White says he latched onto how sure of himself Lip Gallagher was
In an interview with InStyle, Jeremy Allen White was asked what he admired most about playing Lip Gallagher. The actor replied, "There's something about his confidence that I really latched onto. He was very sure of himself in so many ways, and that was something I really admired." Lip was never afraid to plunge headfirst into a task, no matter how difficult or ill-prepared for it he may have been. This was also true for some of the worst things Lip ever did on "Shameless," which always came with consequences, whether within the show or from fan reactions. But even though White admires the convictions of the role, he also found some aspects difficult.
In a 2022 interview with Variety, the actor spoke about a decade of filming "Shameless" and commented, "I love 'Shameless' so much. I love everybody that was a part of it, and the experience was incredible," White said. "But I'm not sure if shows are meant to go that long...There was a period where I stopped feeling like an actor and I started feeling like I was just here to do this show..." He went on to speak about the apprehension he felt about the program ending and branching out into other roles, having played one character for so long. Although he liked Lip's confident streak, living with one role for so many years did seem to take a toll on Jeremy Allen White. However, it appears the actor has found new vigor, having stunned audiences with his performance in the hit series, "The Bear" (Rotten Tomatoes).