Rob Lowe Would Only Appear In A Parks And Recreation Movie If Amy Poehler Directs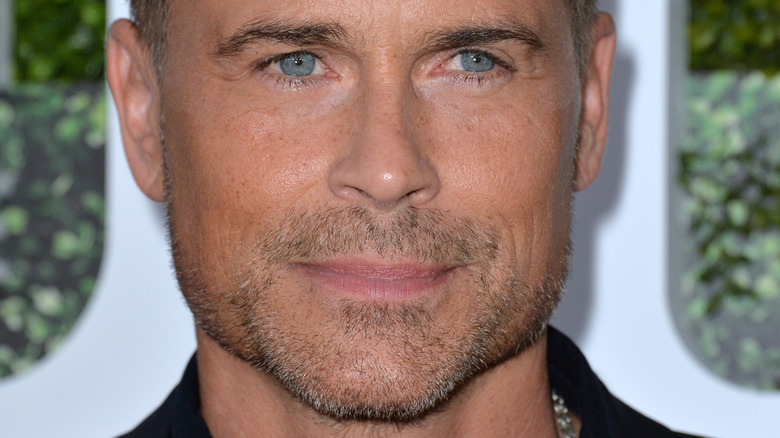 Featureflash Photo Agency/Shutterstock
As reboots of popular 2010s sitcoms continue to pop up, it isn't hard to imagine NBC's lighthearted quasi-political satire "Parks and Rec" returning to the small screen –- especially with the advent of NBC's in-house streamer Peacock. The series follows Leslie Knope, Deputy Director of Pawnee, Indiana's Parks Department. Played by Amy Poehler, Leslie approaches her often menial and frustrating duties with a can-do attitude and unwavering optimism, putting her at odds with a local government full of unenthusiastic or unscrupulous bureaucrats and a town of passionately misinformed citizens. In many ways, it's a premise tailor-made for the 2020s.
Peacock recently announced a "Community" film, though the scramble to get the entire cast on board appears to be ongoing. While Joel McHale is back and in an executive producer position, other key cast members –- such as Donald Glover -– have yet to return officially. Indeed, the most difficult aspect of these reboots can often be getting the entire cast to sign on. For "Parks and Rec," some important players are already excited for a potential comeback –- save for Rob Lowe. The "9-1-1: Lone Star" actor has one crucial stipulation for a possible return to Pawnee, Indiana.
Poehler would need a bigger role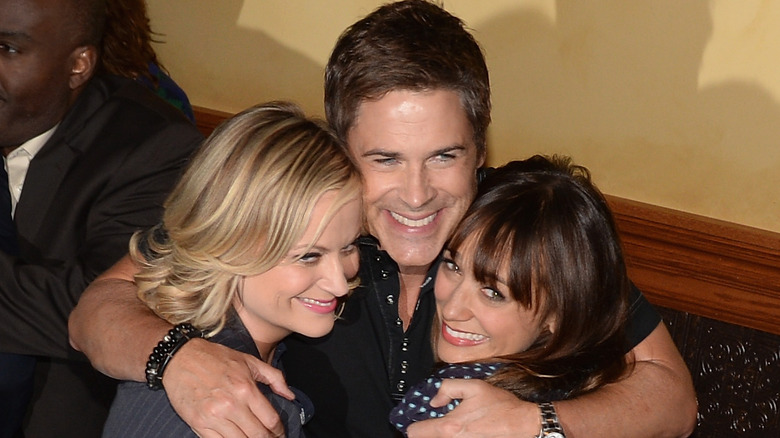 Jason Kempin/Getty Images
Speaking to Parade, Rob Lowe revealed the one "rule" he has in his career: "Follow Amy Poehler wherever she goes." He once played the role of Chris Traeger, a peppy city manager obsessed with health, fitness, and positivity. The actor originally left the show halfway through its sixth season with his on-screen girlfriend, Anne Perkins (Rashida Jones). Though their departure was entirely amicable (with both actors returning for the series finale), it may have some unsure if he would return to the role permanently.
"I will do the 'Parks and Rec' thing as long as Amy directs it," said Lowe to Parade. Poehler previously directed three episodes of "Parks and Rec" –- "The Debate" (which sees Leslie go head-to-head with Paul Rudd's Bobby Newport), "Article 2" (wherein Leslie competes with guest star Patton Oswalt to repeal outdated Pawnee laws), and "Gryzzlbox." Parade also reports that Poehler is excited about the possibility of a reboot and ready to step in at a moment's notice.