Ryan Murphy Is Glad Dahmer Took So Long To Make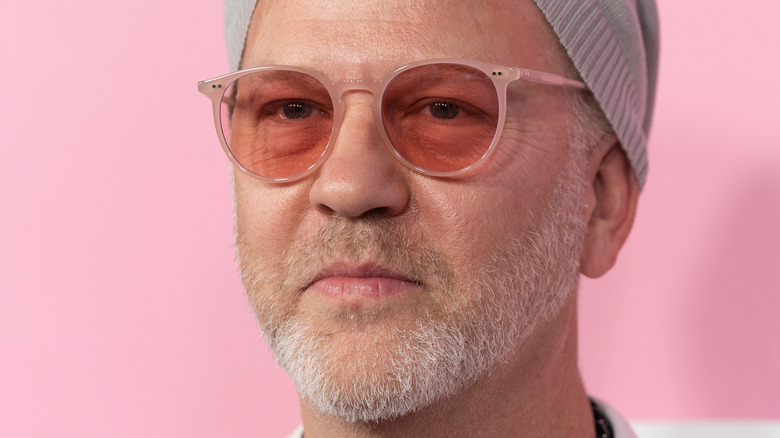 lev radin/Shutterstock
Toward the end of September, most TV channels and streaming services were revving up for the season by releasing fun, lighthearted Halloween-themed movies, and specials, while others were releasing horror movies. It's all meant for fun because most of these movies are fictional. Netflix, however, decided to take a different approach by unleashing "Dahmer – Monster: The Jeffrey Dahmer Story." Created by Ryan Murphy and Ian Brennan with Evan Peters playing the titular character, the 10-episode limited series retells the events behind serial killer Jeffrey Dahmer's murders, the investigation into apprehending him, the subsequent trial, and his eventual sentencing.
However, it was not without its controversies (per Time). Rita Isbell, whose brother Errol Lindsey was one of Dahmer's victims, spoke with Insider regarding the series. At Dahmer's 1992 sentencing, an enraged Isbell gave an emotion-driven victim impact statement. The series reenacted this statement without discussing it with Isbell first.
Upon watching it, Isbell admitted that it was difficult because she was forced to relive all those emotions. "When I saw some of the show, it bothered me, especially when I saw myself," she intimated. "If I didn't know any better, I would've thought it was me. Her hair [DaShawn Barnes] was like mine, she had on the same clothes. That's why it felt like reliving it all over again. It brought back all the emotions I was feeling back then."
With such a sensitive subject matter, it's difficult to tell a story like this with proper respect and knowledge of real-life events. Speaking at a recent press junket, Ryan Murphy confirmed that the series took several years to make, which he was thankful for because of the time needed to research the story and convey the right message.
Ryan Murphy had a message to convey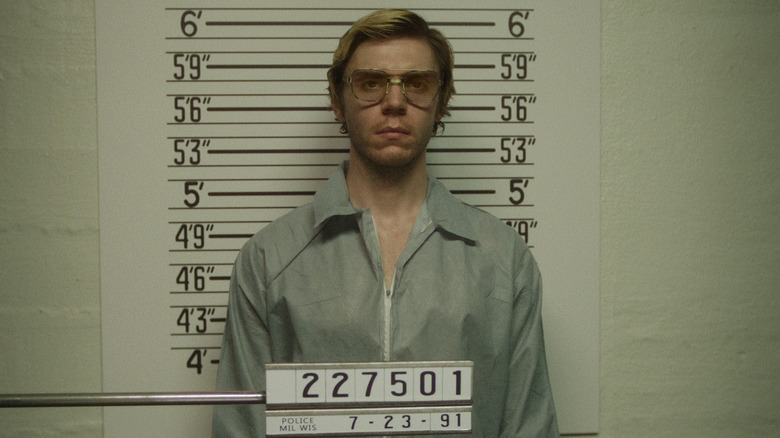 Netflix
A press junket was held recently to promote "Dahmer – Monster: The Jeffrey Dahmer Story," in which Looper was in attendance. During the event, Murphy discussed the series with cast members Evan Peters, Niecy Nash (Glenda Cleveland), and Richard Jenkins (Lionel Dahmer) and fielded questions from the press.
One question asked Murphy how he maintained the integrity of the show's message when the narrative required both faithfulness to real-life events and further expansion. Early in the event, Murphy mentioned that the series took about a decade to create, adding that he was grateful it took so long because it gave them the time needed to research the story. "I'm glad this took as long as it did. We had several – four or five researchers – on this at any time." Murphy explained. "...we really did our due diligence. We reached out to 20 friends and family of the victims, we didn't hear back. We were desperate to get other inputs. So we just really heavily relied on several sources and several magazine articles, books, etc."
It was not without reason, however, as Murphy made it very clear that he had a message in mind when creating this series. "We definitely had something to say. As an artist, I felt that this was the biggest thing that I had ever worked on that sort of explored the idea of white privilege... And I wanted to tell that story. I wanted to tell a story about homophobia. I wanted to tell a story about policing. I wanted to tell a story about racism – systemic racism...We aren't telling the story of a monster, but about how the monster was made. That was always the DNA of the project."
"Dahmer – Monster: The Jeffrey Dahmer Story" is streaming on Netflix.