Kevin Bacon Describes His Pride In Sosie Bacon's Smile Success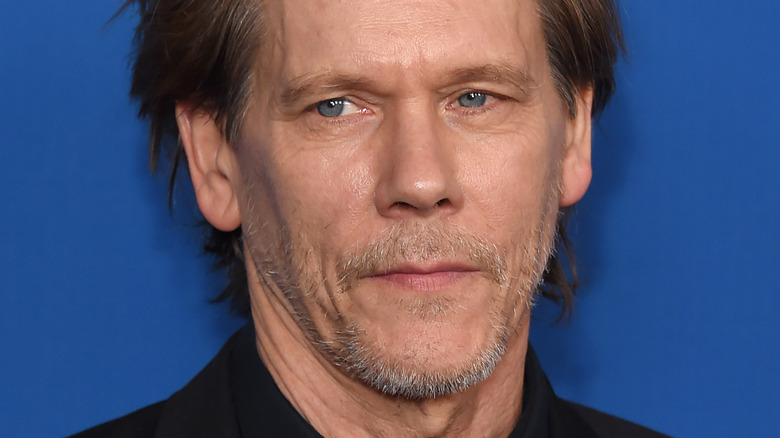 DFree/Shutterstock
At the tail end of September, Twitter noticed creepy grinning fans in the stands of a baseball game. Fortunately, they weren't demons. Instead, they were part of a viral marketing ploy for the horror film "Smile." Released at the end of September, "Smile" achieved both critical and financial success. According to Box Office Mojo, the film grossed over $160 million worldwide which is impressive considering it had a $17 million budget (via The Hollywood Reporter). In addition, the flick has managed to win over most critics as its current Rotten Tomatoes score is sitting at a "Fresh" 79%.
"Smile" centers around psychiatrist Dr. Rose Cotter (Sosie Bacon) who, after witnessing her patient die by suicide, starts seeing a demonic entity that takes the form of those around her and taunts her by prophesizing her death. As the title suggests, the entity manifests itself in a person bearing a wide, haunting grin. Similar to many other horror films like "The Ring," we discover that it's a curse that spreads by witnessing someone's successful suicide attempt.
While the majority of critics enjoyed it, there will always be some who disagree. However, it's safe to say that Bacon is making everyone smile. Even though the Associated Press wasn't too impressed by the movie itself, they extolled Bacon's performance, explaining, "Bacon, daughter of Kevin Bacon and Kyra Sedgwick, is impressively committed to the part, and her spiraling fear at both the malignant force haunting her and her own tenuous grip on reality is easily the best thing in 'Smile.'" And her father couldn't agree more.
If you or anyone you know is having suicidal thoughts, please call the National Suicide Prevention Lifeline​ by dialing 988 or by calling 1-800-273-TALK (8255)​.
Kevin Bacon was 'taken aback' by Sosie Bacon's performance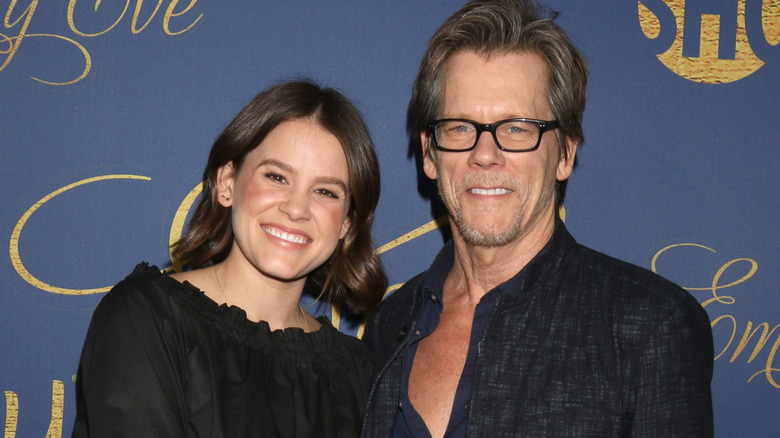 Kathy Hutchins/Shutterstock
With everyone praising Sosie Bacon, it seems that it's her father, veteran actor Kevin Bacon, who's smiling widest.
Because Kevin's charitable organization, SixDegrees.org, is being honored with a humanitarian award in November, The Hollywood Reporter sat down with the legendary "Footloose" actor to discuss his nonprofit. While catching up with him, the conversation landed on Sosie and the success of "Smile," which Kevin, like any proud father, openly gushed about. "When she got this part [in 'Smile'], even knowing how hard she had worked, and knowing she was good, when I saw the movie I was just really taken aback with, not only with how great she was but also how hard that role was, because it's one of those parts where there is no break," Kevin explained. "Usually, you start out and the character's pretty happy for at least, you know, 15 minutes or 20 minutes before everything becomes horrible. But that's a movie where the stress level is [insane]. I was very proud of her."
While commending his daughter, he thoughtfully discussed Sosie's pursuit of acting. "We didn't know she was really interested ... in pursuing any kind of an acting career," he intimated. "But when she finally, in her early 20s, decided that this is what she wanted to do, she dropped out of college and moved to L.A. and really started doing all the right stuff. Pounding the pavement, doing self-tape after self-tape, and studying."
The Bacons have a horror tradition in their family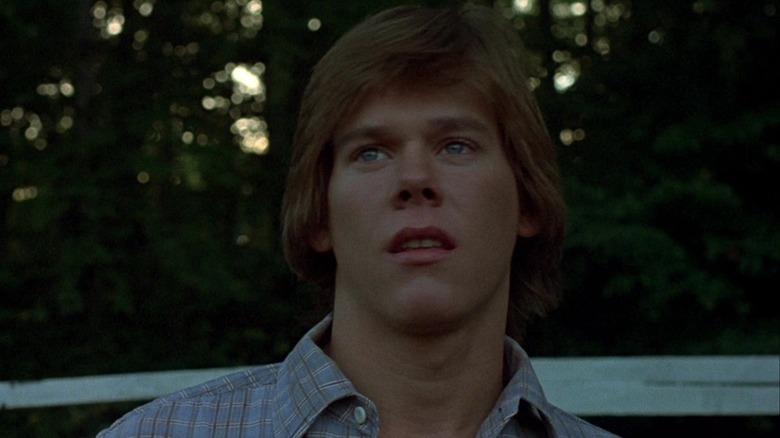 Paramount Pictures
In his continuing discussion with The Hollywood Reporter, it became increasingly clear that the Bacons appear to gravitate toward horror projects. Considering that Sosie Bacon most recently found success with "Smile," and in the past, with "Off Season" and "Scream: The TV Series," juxtaposed alongside Kevin Bacon's career, which includes "Friday the 13th," "They/Them," "Stir of Echoes," and "Tremors," it seems the family has an affinity for horror.
Taking note of this, Kevin admitted that it could be something unique to them. he conceded, "In a weird kind of way, we have a horror tradition in our family." As the discussion continued, Kevin was made aware of all the horror movies littered throughout his filmography, realizing how often he returns to the genre. "We definitely have a fondness for it in our family. I wonder what it is, specifically," he mused. "I think that for an actor, you're looking for things that have high stakes — and that's what horror gives you. It's always going to be a radical life-or-death situation."