Law & Order: Organized Crime Fans Are Becoming Increasingly Fond Of Stabler And Jet's Dynamic In Season 3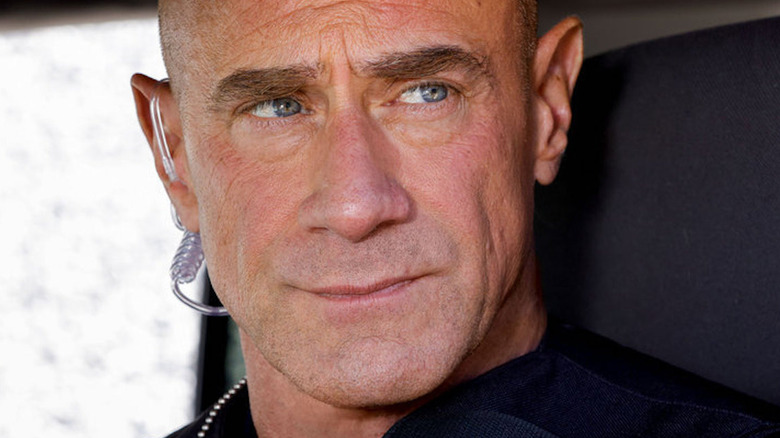 Will Hart/NBC
The "Law & Order" franchise has never been one to shy away from heinous and criminal acts, which probably explains why the franchise has been on the airwaves for so long, and why there have been so many spin-offs. Elliot Stabler (Christopher Meloni) originally made his mark in several seasons of "Law & Order: SVU," where he is known for his gruff attitude and willingness to bend the law when arresting and interrogating suspects. Needless to say, although he engages in some morally gray actions at times, Stabler's results are hard to deny.
Calling the spin-off show "Law & Order: Organized Crime" his current home, Stabler has some new coworkers in his sphere of influence, with Jet Slootmaekers (Ainsley Seiger) being one of them. Technologically savvy and almost as gruff as Stabler, Jet is a hacker that is recruited to the NYPD on Stabler's recommendation. Jet is often instrumental in dealing with any kind of computer-related issues the team may come across, and as the show has progressed, so too have the interactions between Stabler and Jet. Their relationship is similar to that of a father and daughter, with Stabler showing off his fierce protective attitude when it comes to Jet's well-being. It seems, though, that this growing friendship between Stabler and Jet is starting to get noticed by fans of the show, and they have taken to social media to express their opinions.
Fans are loving Stabler's protectiveness of Jet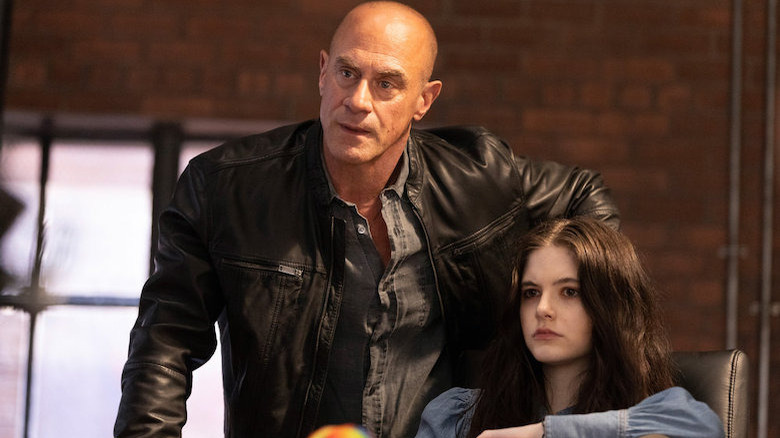 Eric Liebowitz/NBC
Now that "Law & Order: Organized Crime" Season 3, Episode 5 has premiered, fans of the show have seen Stabler become very protective over Jet. The episode starts off with what looks like a group of police officers as they break into a house. However, it becomes immediately apparent that these men aren't there to protect and serve; instead, they engage in violent assaults. This enrages the crew of "Organized Crime," and they do whatever it is in their power to apprehend these vile fiends who dare to shield themselves in the cloak of law enforcement. Tracking down a lead to an underground speak-easy, Jet decides to go undercover, and while inside, Stabler is visibly nervous and concerned about Jet's safety, and he needs to be reminded that Jet knows what she is doing.
Throughout the entire episode, Jet and Stabler trade playful barbs, and fans can't get enough of this dynamic between the two, or how protective Stabler is becoming. Over on Twitter, @ngozi_nnaka stated, "Dad Stabler is here...he worried about Jet." @justwrite15 also picked up on this aspect of the episode, and said, "Stabler playing the role of nervous parent watching Jet undercover. Too cute!" @GinaButtrfly posted a GIF from the previous season that sees Jet hugging Stabler. "I kinda love Stabler and Jet's relationship," they remarked.
Episode 5 had several Jet and Stabler moments, and the two are friendly in real life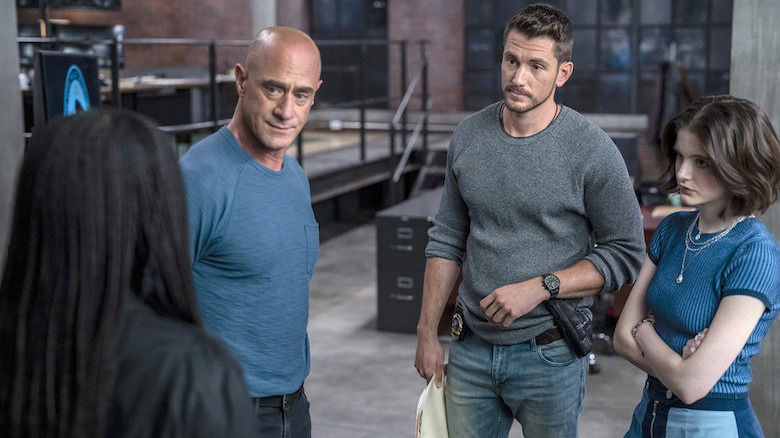 Zach Dilgard/NBC
The above comments weren't the only ones from people that are enjoying the burgeoning Jet and Stabler friendship. Yet another Twitter user, @Christie_P83, used multiple emoji to describe their feelings, writing, "Stabler being all papa bear-like and worrying about Jet." Even over on Reddit, u/savagemom10 brought up the scene in Episode 5 where Stabler calls Jett Gen-Z and she calls him a Boomer, to which u/bayalyboo replied, "Their [sic] making fun of each other is the sweetest."
During an interview with E! Online, Ainsley Seiger was asked what it was like to work with Christopher Meloni, and she replied, "I am still constantly in the back of my mind like, 'It is Chris Meloni!' And sometimes I'll say things to him and I'm like, 'Oh, better watch your mouth!' You know? But he's so funny. And he is so good at taking a joke." This behind-the-scenes relationship may be what helps to make the Stabler and Jet dynamic ring so true because it sounds like the two are actually pretty good friends in real life. Needless to say, it definitely seems like fans are hoping for much more Stabler and Jet interactions in the future.