Heavenly Delusion - What We Know So Far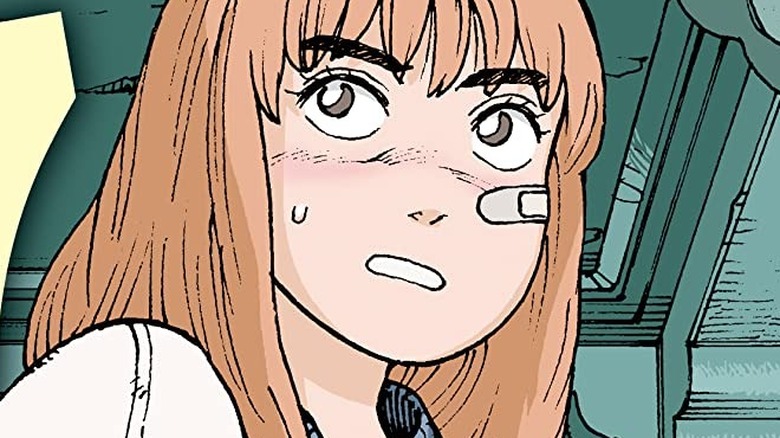 Masakazu Ishiguro
"Heavenly Delusion," a 2018 action-adventure manga created by award-winning artist Masakazu Ishiguro (via Good Reads), is set for a TV anime adaptation. The series will be handled by Production I.G., the studio which brought "Ghost in the Shell" and PSYCHO-PASS" to life. Ishiguro's manga is broadly considered to be an engaging narrative that tackles "stimulating" and "thought-provoking themes" (punchy little quotes courtesy of Anime News Network), so it's likely that the adaptation of "Heavenly Delusions" will draw a sizeable audience. 
At the moment, precious little information is available about the upcoming anime. We have an intensely wide release window, an ominous poster featuring the main characters standing in front of a green ... thing (is it an explosion? A dramatic interpretation of the Jacksepticeye logo? a hole? Who's to say), and a handful of speculations based on previous trends in similar adaptations. Here's everything we know so far about "Heavenly Delusions." 
What is the release date of Heavenly Delusion?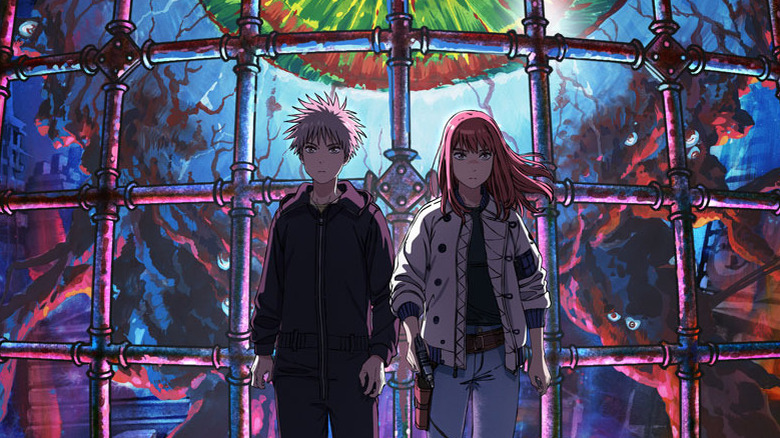 Production I.G./Masakazu Ishiguro
As reported by Crunchyroll, "Heavenly Delusions" is set to release in 2023. Unfortunately, we can't be any more specific than that, as nothing more specific has been officially stated. Even the manga's creator has little else to share in terms of substantial information. On Twitter, Masakazu Ishiguro shared, "It has been decided that 'Tengoku Daimakyo' will be animated. I will keep you posted if there are any further developments. I look forward to working with you." This more than anything else proves that the adaptation is still in the earliest phase of development, at least in terms of marketing. 
With this in mind, it's unlikely for "Heavenly Delusions" to release until the latter half of 2023, as there are numerous marketing steps that will likely be necessary to meet before the actual air date. Of course, that's just speculation. Maybe it's geared up to drop with the start of the new year. 
What is the plot of Heavenly Delusion?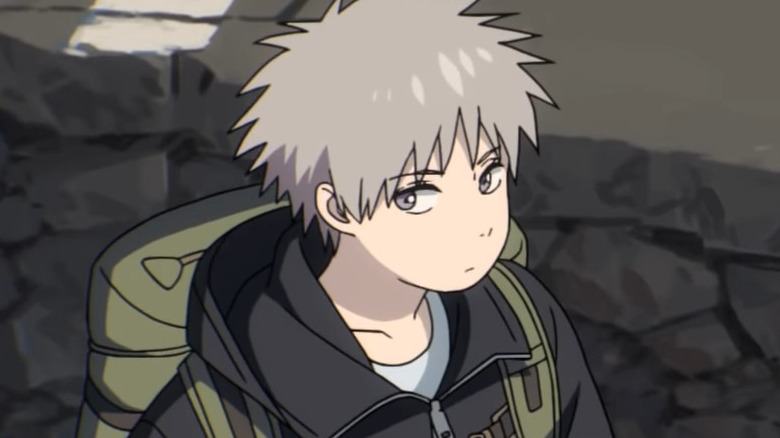 Masakazu Ishiguro
No official plot information has been released for the anime adaptation of "Heavenly Delusion," but we can look to the manga as a starting point. Here's how Denpa, the company in charge of the manga's English translation, describes the first volume: "Within the safety of the walls, youths are raised in a nursery-style setting by robots. While life there may appear stale on the surface, the children are full of potential and curiosity ... the outside world is a hell-scape. It is almost entirely void of anything mechanical and is now inhabited by bizarre, yet powerful super-natural beings. Maru, with the aid of Kiruko, is out there crisscrossing what was once Tokyo for heaven. But after searching for so long, maybe heaven is more of an untenable dream than a potential reality."
In brief, audiences can anticipate a post-apocalyptic cyberpunk world. For clarity, Maru and Kiruko are the two protagonists of "Heavenly Delusion" and, as of this writing, there is no information regarding their casting, or any casting at all, in fact. Again, this adaptation is in the fledgling phase of marketing.