Prey For The Devil Director Daniel Stamm Knew He Had A Star In The Making After Jacqueline Byers' Audition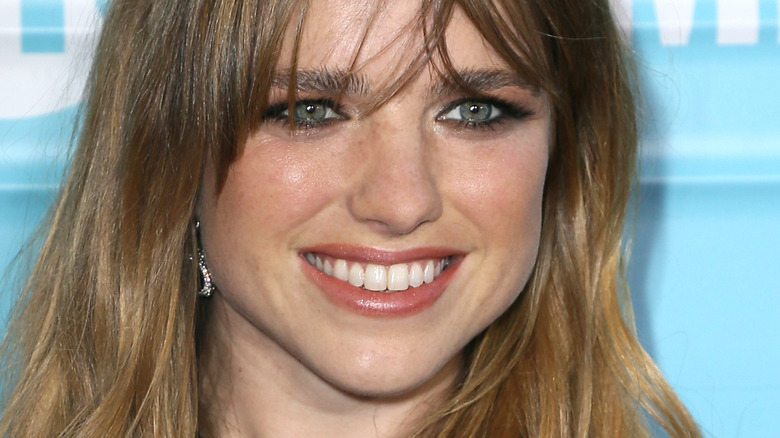 David Livingston/Getty Images
Movies about exorcisms have carved out their own niche in the horror genre, from the 1973 classic "The Exorcist" to the more recent entries in "The Conjuring" franchise. The latest addition to the sub-genre is titled "Prey For The Devil" (previously known as "The Devil's Light"). The new film sets itself apart by focusing on a nun named Sister Ann, rather than the priests who are traditionally tasked with exorcisms.
The role of Sister Ann is played by Jacqueline Byers, who leads a cast that also includes Colin Salmon and Virginia Madsen in supporting roles. With guest roles on shows such as "Timeless" and "The Strain," Byers was best known previously for her work on the CBS apocalyptic science fiction series "Salvation," as well as a supporting turn in the film "Bad Samaritan."
"Prey For The Devil" director Daniel Stamm, however, knew he had a star in the making after Jacqueline Byers' audition for the role of Sister Ann. Here's what he had to say.
Stamm did not expect to cast Byers, but she won him over
In an interview with Movieweb, director Daniel Stamm noted that Jacqueline Byers had an uphill battle with him, as she was already in consideration for the role when he joined the film. Stamm elaborated that he was the second director to come on the project, signing on just as pre-production was starting. He then received Byers' audition tape from the producers, with a note indicating that they would prefer if he chose her for the role. Stamm said that this irked him as he wanted to make his own pick for the part of Sister Ann.
Stamm watched the tape out of obligation but was blown away by the range Byers displayed, realizing she was perfect for the role because she could show strength without seeming invincible. "You need to see she's terrified because if the protagonist isn't terrified, the audiences aren't terrified," Stamm said. He pointed out that Byers displayed those qualities and then showed that she could also not succumb to the fear, which is a crucial aspect of the character. Stamm went on to admit that the audition tape made him cry. 
"Jackie was absolutely incredible," Stamm said of his star's performance in the film, while also praising her as "one of the most memorable things about this movie."