CSI: Vegas Is Granting A Viral TikToker Their Dream Job Of Playing A Dead Body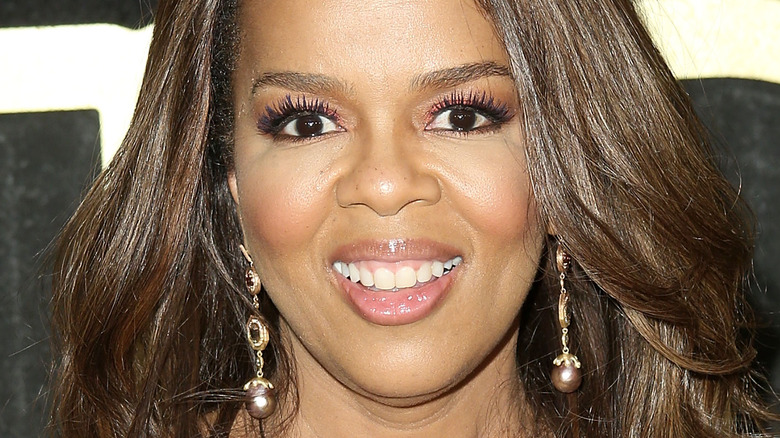 Jesse Grant/Getty Images
The "CSI" franchise first arrived in 2000 with the now-iconic title "CSI: Crime Scene Investigation." The program that started it all stuck around the television scene until 2015, but the saga it launched has yet to disappear. "CSI: Miami," "CSI: NY," and "CSI: Cyber" all kept the momentum going, though as of this writing, the only "CSI" entry on the airwaves is "CSI: Vegas." Premiering in 2021, the "Spider-Man: No Way Home" star Paula Newsome-led series brings fans back to the Las Vegas Crime Lab for a string of all-new stories that have so far kept audiences entertained for more reasons than one.
Yes, "CSI: Vegas" is about carrying on the original series' legacy, but it's also about giving fans exactly what they want from a "CSI" production. Most notably, the small-screen sequel has brought back such favorites as Gil Grissom (William Petersen), Catherine Willows (Marg Helgenberger), and Jim Brass (Paul Guilfoyle). However, returning cast members aren't all the show has up its sleeve to entice as many fans as possible to tune in. As it turns out, the minds behind "CSI: Vegas" aren't opposed to bringing surprising guest stars of the internet celebrity variety onto the show.
For instance, this viral TikTok star is about to make a cameo on "CSI: Vegas" in a surprising role: a dead body.
Meet Josh Nalley, a man who specializes in playing dead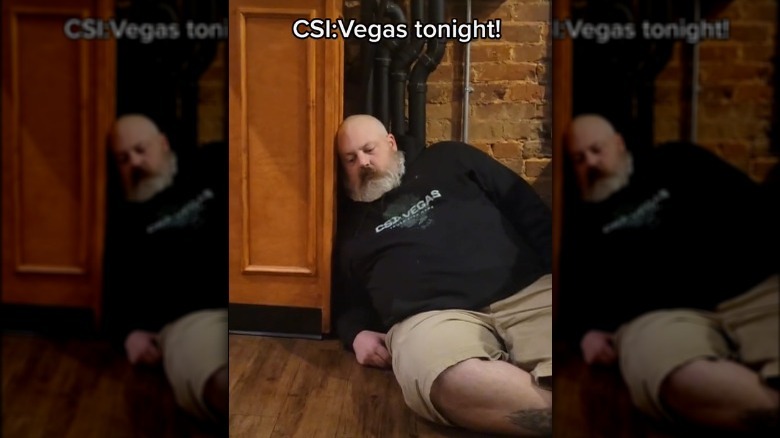 @living_dead_josh/TikTok
For those of you who don't use TikTok or haven't wound up on this specific side of it, meet @living_dead_josh — real name Josh Nalley. For almost a year, the Kentucky native has made videos for the social media platform campaigning to play a dead body on any Hollywood production that would have him. To prove himself the right man for the job, he'd show off his skills at playing dead in his TikToks, showcasing himself in various poses at a variety of locations. At long last, his efforts have finally paid off in the form of a cameo appearance in an upcoming episode of "CSI: Vegas."
"I got an email from CBS that said they'd seen me on TikTok and wanted to offer me the part. At first I didn't believe it, but they flew me out to California," Nalley told the Courier-Journal of his unexpected casting, noting how cool it was to work with the director of the episode, Mario Van Peebles. To commemorate his cast on "CSI: Vegas," the show's team took him to the Hollywood Walk of Fame, where he struck one of his famous poses next to Marg Helgenberger's star. While he could easily call it a day after this gig, Nalley revealed that he has no plans to give up this interesting line of work any time soon.
Josh Nalley's "CSI: Vegas" episode will air on November 3, 2022, and after it does, don't be surprised if you see the TikTok sensation make more appearances in your favorite movies and TV shows in the future.