Hulu Cancels Shut Eye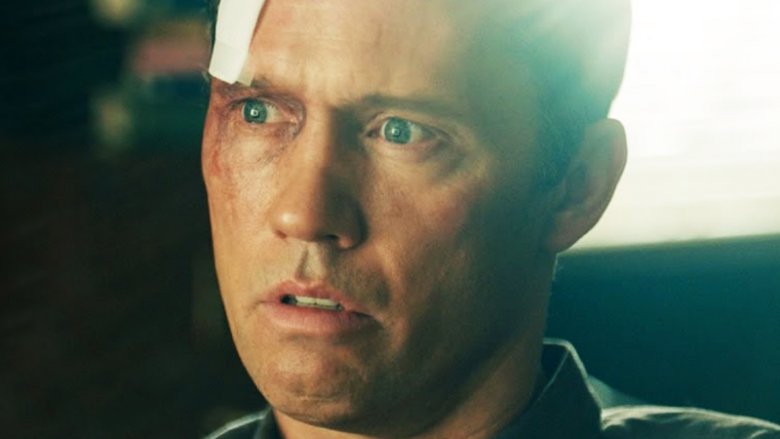 Hulu
Shut Eye has been put to sleep. 
Hulu has canceled the Jeffrey Donovan and KaDee Strickland-starring drama series after two seasons. 
Donovan announced the disappointing news on Tuesday (January 30), writing on Twitter, "Enjoyed Shut Eye. But all good things must end. I'm grateful to Hulu and Sony. They were great places to work at. Onward and upward." Hulu confirmed the cancelation, which comes nearly two months after the series' second season hit the streaming site, to The Hollywood Reporter. 
Created by Leslie Bohem and produced by Sony Pictures Television Studios, Shut Eye followed Donovan's character Charlie Haverford, a former magician, faux psychic, and all-around scammer, who begins to experience wild visions that may or may not be fake. Actress Strickland joined Donovan as his on-screen wife, Linda. Here's the official Hulu-provided synopsis for the series: "Shut Eye takes a darkly comedic look at the world of Los Angeles storefront psychics and the organized crime syndicate that runs them. Former magician Charlie Haverford (Jeffrey Donovan) oversees a number of fortune telling parlors on behalf of his violent and domineering Romani kingpin boss, until a blow to the head jars him into a new mindset, making him question everything he has ever believed."
Though there isn't viewership information for Shut Eye available online, since Hulu (like most streamers) doesn't release that to the public, the critical response to the series is indication enough that things weren't going too well. Shut Eye pulled in a middle-of-the-road score of 50 among critics on Metacritic, with users giving it a slightly better score of 6.4. On Rotten Tomatoes, Shut Eye took a beating from reviewers, who gave it a 38 percent approval rating, but did quite well with audience members, who stamped it with an 87 percent fresh score. 
It appears that mixed reviews combined with a swapping of showrunners that happened between seasons one and two (John Shiban took over for David Hudgins) may have pushed Shut Eye down a doomed path toward this ultimate end.
Hulu's decision to squash Shut Eye comes amidst the streamer's efforts to refine its scripted strategy in order to keep up with Netflix and Amazon. New chief content officer Joel Stillerman heads up this charge, which has recently led to the cancelation of Hugh Laurie's drama series Chance and the renewal of The Handmaid's Tale, Marvel's Runaways, and Future Man. 
The gap that Shut Eye has left on Hulu's roster will be filled with plenty of exciting upcoming content, including The First, The Looming Tower, The Path, and Castle Rock.