Abbott Elementary Has Fans In Stitches Over The Iconic Mini Mr. Johnson Costume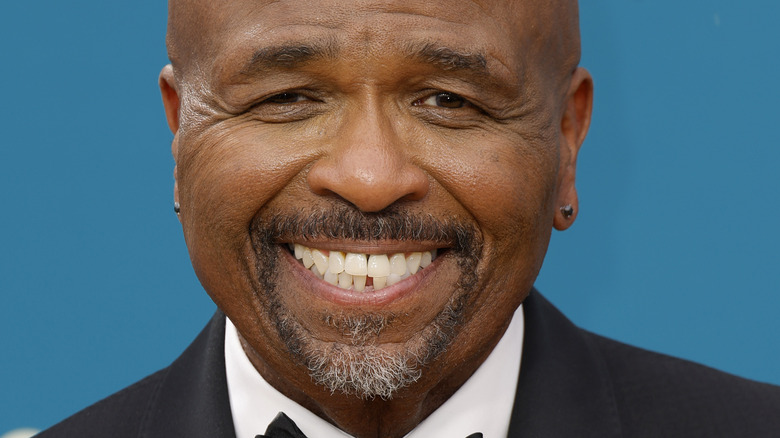 Frazer Harrison/Getty Images
Halloween has come to the halls of Willard Abbott Elementary, bringing about a candy-fueled zombie apocalypse (for about an hour or so). The episode features a number of creative costumes, including Gregory as Captain Sully and Janine Teagues as 76ers point guard James Harden.
Likely, thanks to ABC's relationship with the Walt Disney Company, a number of the characters came dressed as Marvel superheroes. Melissa and Ashely both came dressed as the Scarlet Witch (specifically her comic-book-accurate "WandaVision" look), Ava donned an impressive '97 "X-Men" Storm costume, while the episode's ultimate "villain" appeared as "Baby Thanos."
The most talked about costume by far, however, was mini Mr. Johnson. One of the young children dressed head to toe as Abbott Elementary's eclectic janitor — complete with a bald cap and false facial hair. In an episode discussion on the r/AbbottElementary subreddit, users laughed together about the costume, as well as Mr. Johnson's litigious response to the look. The conversation spilled over to Twitter, where online users continued to heap compliments on this standout performance.
A perfect impersonation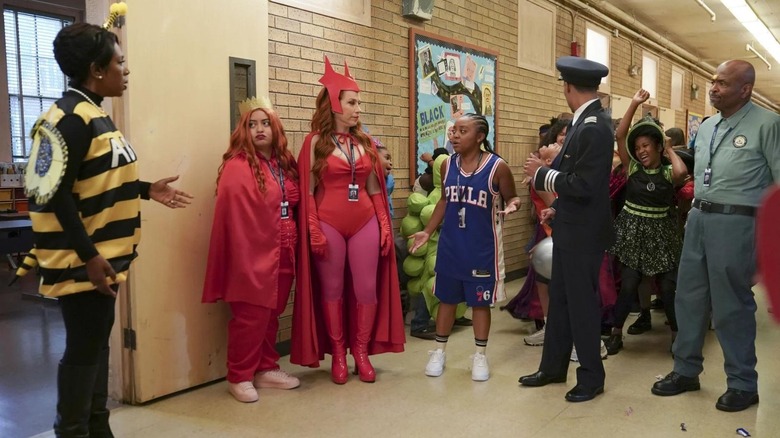 ABC
One Twitter user wrote "lmaooooooo. the lil kid as mr. johnson," sharing a screen grab of the young actor telling a teacher "that costume is trash." He received further praise for his performance, with another user writing "Not mini Mr. Johnson sounding just like adult Mr. Johnson..." Truthfully, the actor does a pretty amazing impersonation of Johnson's raspy snark, committing to the bit for the entire episode. Another user wrote "MINI MR JOHNSON GOT ME CRYING GIVE THIS KID AN AWARD."
Mini Mr. Johnson wasn't the only young standout from "Abbott Elementary's" Halloween special. In one of the episode's best moments, Mini Mr. Johnson tracks Baby Thanos down, and the two resolve the conflict without breaking their respective characters — they even mimic this classic moment from "Avengers: Infinity War." One user wrote about the pair, "Lets give these two young actors a round of applause. Hilarious!" while another said, "Baby Thanos & Mr Johnson Jr CARRIED this episode."
Paying respect to the original Mr. Johnson, William Stanford Davis, one viewer tweeted "i say it every time but making mr johnson a regular was one of the best ideas they could've had."