Gilmore Girls' Milo Ventimiglia Explains Why Jess & Rory's Breakup Was For The Best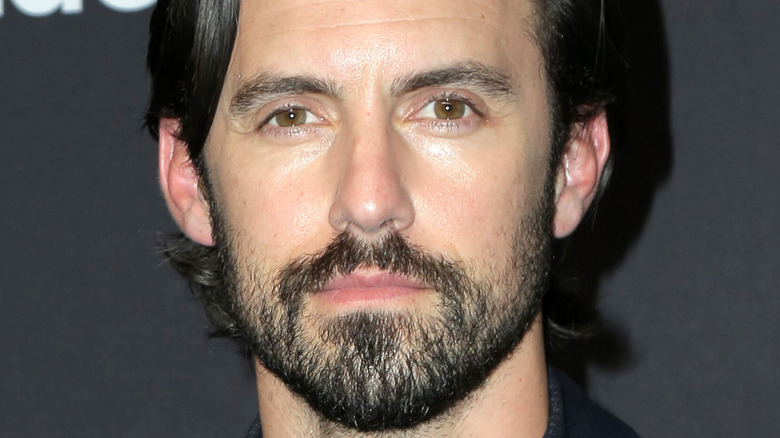 Kathy Hutchins/Shutterstock
Rory Gilmore had a fair number of relationships as one of the protagonists in the beloved "Gilmore Girls" series. Since the series covered Rory's sophomore year of high school up until just after her Yale graduation, there was plenty of time for her, as well as fans, to experience the many romantic relationships, good and bad. One relationship that still sticks out and was set in the middle of the show was that of Rory with Jess Mariano.
Rory and Jess had a rocky start getting together since when they met, Rory was still with Dean. Jess provided an interesting change in scenery for Rory's serene, uninterrupted academic life — in that he was somewhat of a bad boy who was well-read and sported an intoxicating smile. Rory tried to fight it and was loyal to Dean, but eventually, she couldn't help herself and her feelings; she was falling for Jess. They dated for a period of time but ultimately ended things.
Although Jess wanted to get back together, Rory resisted, knowing it wasn't what she wanted anymore. Fans felt for Jess, especially when he visited Rory during her break from Yale and encouraged her to return "This isn't you, Rory, you know it isn't," he said, and eventually Rory listened.
Fans also fell in love with Jess and his endless dedication and support. However, the actor who played Jess says their relationship wasn't meant to be and that it's for the best that it didn't.
They were what they needed from the moment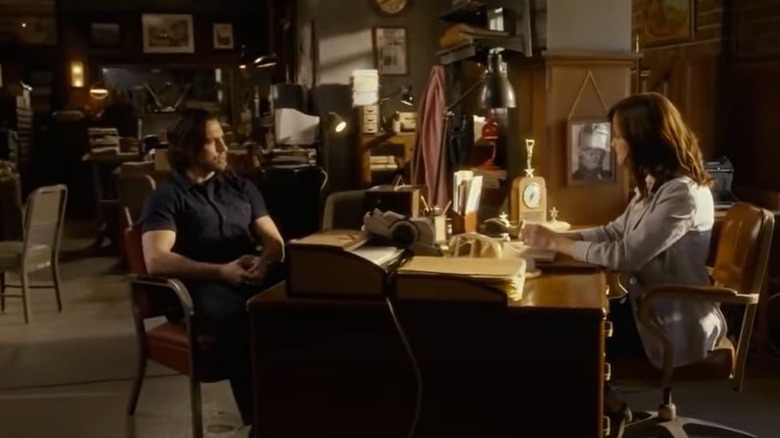 Netflix/YouTube
Jess Mariano's real-life counterpart Milo Ventimiglia argues that it made sense for the young couple to break up, as they were too young to know what they wanted or needed in the long run.
On Scott Patterson's podcast, "I'm All In," Ventimiglia explained: "I think you're going through a developmental change. You are seeing things in the world that you've never seen before" (via Entertainment Tonight). Perhaps in a different time frame, it might've worked. Whatever they had wasn't substantial enough to last beyond that tricky, complicated life transition.
In the 2016 revival of the show "Gilmore Girls: A Year in the Life," audiences got to see Jess and Rory reunite, and Jess was again a source of encouragement and inspiration. Rory laments to him about her situation — that she's broke, has her belongings in boxes, and can't afford to buy new underwear. After Rory laughs off his offer to buy her underwear, Jess pushes her in the right direction.
"You're a writer," he reminds her. "You should write a book about you and your mom." And then at the end of the revival, fans saw Rory excitedly tell Jess that she'd written three chapters of it.
While Ventimiglia might be right about the unsteadiness of the relationship, he forgets to mention the loving support Jess always supplies regarding Rory.
A potential future after the revival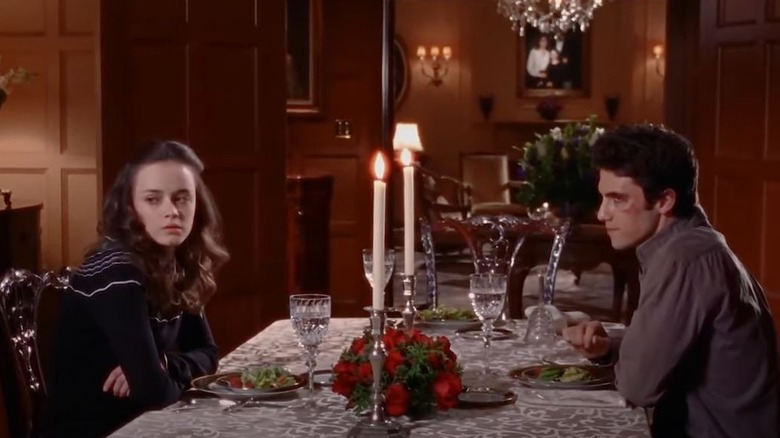 The WB/YouTube
While Milo Ventimiglia was pretty confident that Rory and Jess' separation was for the best, the relationship could be rekindled if another revival ever happens. Since the pair is still close and share support for one another, it could grow into something more if we ever return to Stars Hollow.
Fans might need to make themselves comfortable with this second ending, as it pointed the characters into a more positive outlook with Rory having a revived career (and a pregnancy!) and Lorelai finally formally tying the knot with Luke. It's unlikely to see Stars Hollow again, even though fans might never know who the father of Rory's baby is, among other unresolved plotlines in "Gilmore Girls."
Even with the minimal screen time of Rory and Jess together in the revival, fans couldn't help but melt at the one scene of Jess looking longingly after Rory, suggesting that Jess might not be completely over her.
Whatever the fate of it, fans should rest assured that Rory and Jess are living contented lives, even if they happen to be separate. The best that "Literati" shippers can do is rewatch and enjoy those old scenes where Rory and Jess first got together and the growth of their friendship past the breakup, because as Milo Ventimiglia said on the "I'm All In" podcast, "that's kind of great" (via Entertainment Tonight).