John Cena And Idris Elba To Star In Heads Of State From Nobody Director Ilya Naishuller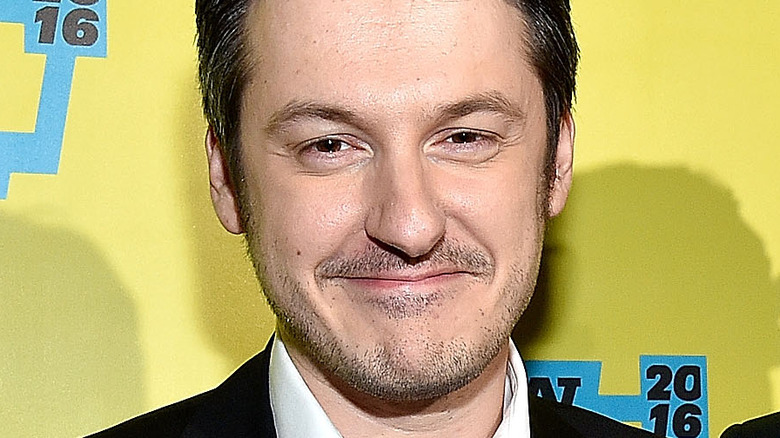 Mike Windle/Getty Images
Beginning in 2011, musician Ilya Naishuller got to work sharpening his directorial skills. Instead of diving into full-blow television shows and movies, he started out working on music videos for his band, Biting Elbows. However, it didn't take him long to become a big-screen director, with his first cinematic effort arriving in 2015 in the form of "Hardcore Henry." The first-person action-thriller film, which Naishuller also wrote and featured in for a handful of scenes, wasn't exactly a critical hit, but that did little to slow the momentum of one of Hollywood's rising creative minds.
For the next few years, Naishuller continued to pump out music videos for his band, The Weeknd, and Leningrad. He also released a short film in 2016 titled "The Medic" before returning to the cinema in 2021. This time around, he offered moviegoers "Nobody": a comedic action flick starring Bob Odenkirk as Hutch Mansell, who goes from a mild-mannered family man to a vengeful assassin desiring revenge on those who robbed his home. This effort proved far more popular among critics and moviegoers than "Hardcore Henry," affording Naishuller more Hollywood opportunities.
Next up on the docket for Ilya Naishuller is "Heads of State" through Amazon Studios, which shows all kinds of potential. With Naishuller taking the helm, the upcoming project has just tapped two perfect leads: Idris Elba and John Cena.
Cena and Elba have already proven a winning combination on the big screen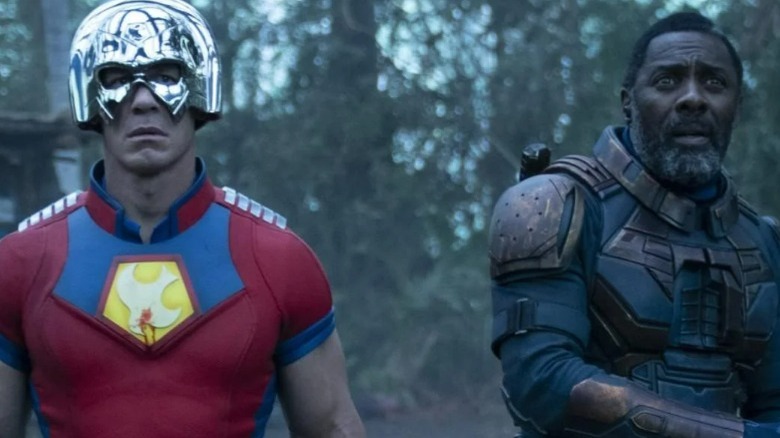 Warner Bros. Discovery/DC Entertainment
As revealed by The Hollywood Reporter on October 26, 2022, Ilya Naishuller's "Heads of State" will star John Cena and Idris Elba. Amazon Studios got ahold of the project back in 2020, which DC Studios co-CEO Peter Safran and John Rickard of The Safran Company will produce. Sadly, details regarding this action-comedy are thin at the time of this writing, so thin that we don't even know who Cena and Elba will play. All we know is that it's supposedly something of a cross between "Air Force One" and "Midnight Run," written by Harrison Query, Josh Appelbaum, and André Nemec.
If the reports are indeed true that "Heads of State" will blend comedy and action, then it's undeniable that Idris Elba and John Cena are a winning starring combination. To date, the two actors have only featured in one film together, 2021's "The Suicide Squad," where they played Robert DuBois, aka Bloodsport, and Christopher Smith, aka Peacemaker, respectively. Throughout the James Gunn-directed comic book adventure, they had the chance to flex their action and comedy muscles — often opposite one another — proving that there's certainly some natural chemistry between them in front of the camera.
"Heads of State" currently lacks a release date, though, hopefully, more information will arise about this Idris Elba and John Cena-led production very soon.