Cloverfield 4 Reportedly Already Complete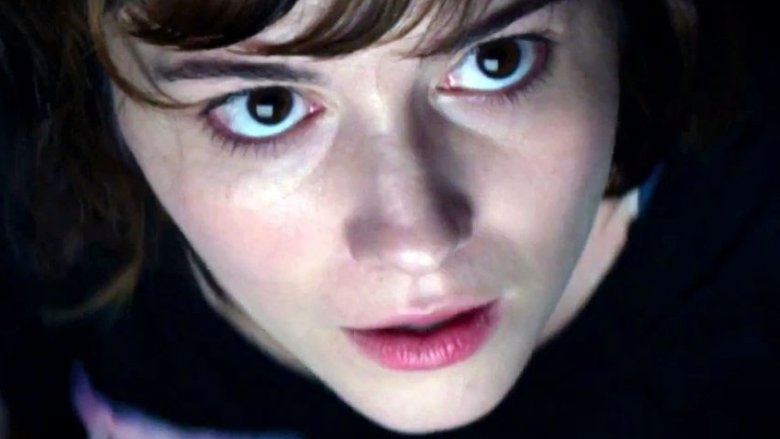 YouTube
The mystery surrounding Cloverfield 3 (also known as God Particle or Cloverfield Station, though titles vary based on who you ask) hasn't yet dissipated, and now an even bigger conundrum has surfaced: J.J. Abrams and his Bad Robot production banner have reportedly already completed work on Cloverfield 4.
Slashfilm reports that a project previously crafted under the title Overlord is actually the fourth Cloverfield movie. Overlord takes place during World War II and stars 22 Jump Street actor Wyatt Russell and Fences standout Jovan Adepo. Son of a Gun helmer Julius Avery directs the project. 
The outlet released a synopsis for Overlord as well, teasing what the film is all about. "On the eve of D-Day, American paratroopers are dropped behind enemy lines to carry out a mission crucial to the invasion's success. But as they approach their target, they begin to realize there is more going on in this Nazi-occupied village than a simple military operation. They find themselves fighting against supernatural forces, part of a Nazi experiment," the spine-chilling summary reads. 
But that's not all: Slashfilm also notes that Overlord will hit theaters on October 26, just a few months after Cloverfield 3 is scheduled to launch. 
Though Marvel and DC are basically the only companies that unveil more than one film of the same series in a single year, the doubled-up release schedule here is more than likely the result of recent setbacks Cloverfield 3 has suffered. The pic was first slated to arrive on February 24, 2017; was then pushed back to an October 27, 2017 launch after studio Paramount Pictures joined the project; was shifted a second time to February 2, 2018; and was finally nudged to April 20, 2018. Not long after the most recent delay was announced, rumors that Paramount would hand the film over to Netflix began to swirl. If the streaming site does end up acquiring the pic, the move would free up space for Overlord to shine at the box office — without fear of over-saturating audiences with Cloverfield craziness. 
All things considered, it's smart to take this news with a grain of salt and wait for those involved with the film to issue an official statement. We'll update you as soon as that happens.