Happy! Renewed For Season 2 At Syfy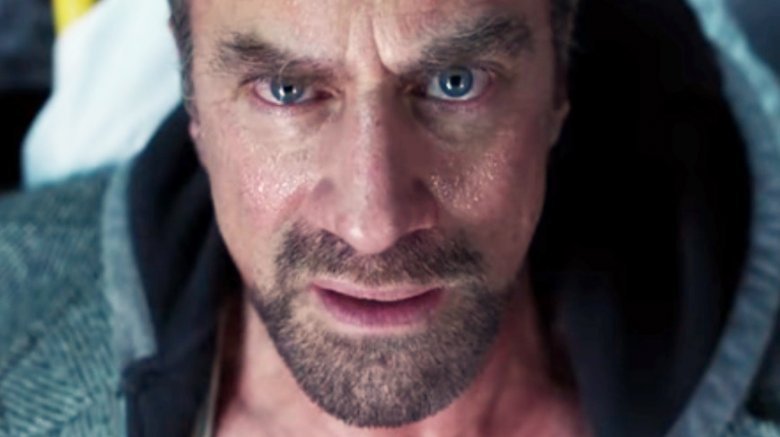 Here's some appropriately happy news. 
Syfy has officially renewed its eccentric Christopher Meloni-starrer Happy! for a second season (via Deadline). The news comes just in time, as the series is about to wrap up its first season this Wednesday, January 31.
Chris McCumber, President of entertainment networks at NBCUniversal Cable Entertainment, helped ring in the renewal. "Happy! struck a chord with our Syfy audience and disrupted the TV landscape with its unique storytelling and outrageous performances led by Christopher Meloni," he said before promising that the best of the series yet to come. "If people thought this season was crazy, I can't wait for fans to see what Grant Morrison, Brian Taylor, and the entire cast and crew have in store for Sax and Happy!"
Based on Grant Morrison and Darick Robertson's graphic novel of the same name, Happy! follows Meloni's Nick Sax, a former police officer whose moral code is all out of sorts, moving from a law-abiding law enforcer to a hitman who can hardly function without an alcoholic beverage in his hand. Sax wanders through life without aim or purpose, floating in a world of "casual murder, soulless sex, and betrayal." Following a hit gone wrong, Sax's life changes forever (but not in a totally good way) when he meets a pint-sized, relentlessly upbeat, imaginary flying blue horse called Happy (voiced by Patton Oswalt). 
Before we put the cart before the horse (no pun intended) by looking ahead to season two, we still have the season one finale to get excited about. According to the episode's synopsis, Christmas is approaching, and "Sax and Happy are locked in a climatic confrontation to rescue Hailey (Bryce Lorenzo) from Very Bad Santa's (Joseph Reitman) lair." Meanwhile, Detective Meredith "Merry" McCarthy (Lili Mirojnick) is on a mission to save Amanda (Medina Senghore) from an even more wicked foe.
From showrunner Patrick Macmanus, Happy! also features Ritchie Coster as Francisco Scaramucci, better known as Mr. Blue; Patrick Fischler as Smoothie, one of Mr. Blue's nefarious underlings; Medina Senghore as Amanda Hansen, Nick's ex-wife and Hailey's mother; Debi Mazar as Isabella Scaramucci; Gus Halper as Mikey Scaramucci; and Christopher Fitzgerald as Sonny Shine. 
Check back with Looper for a premiere date for Happy! season two when it's announced.