Robert Kirkman And Despicable Me Writers To Adapt Comic Birthright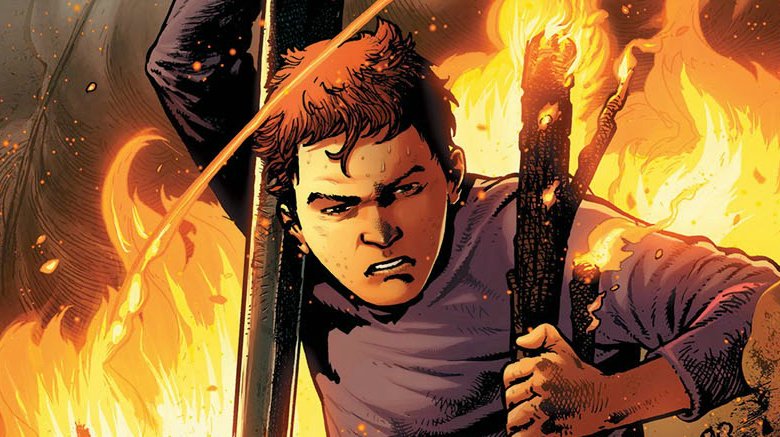 Image Comics
The creator of The Walking Dead is developing another comic book adaptation, but this one isn't based on his own work.
According to The Hollywood Reporter, Robert Kirkman and his Skybound Entertainment will team with Despicable Me franchise writers Cinco Paul and Ken Daurio for a movie based on the fantasy comic book Birthright.
Written by Joshua Williamson and drawn by Andrei Bressan, the Image comic revolves on the Rhodes family that suffers unthinkable tragedy when their young son disappears while playing outside. A year later, a grown man shows up and claims to be the son. He says he's been on another world, and he takes the family on an epic quest to find out what really happened.
The project just got set up at Universal thanks to Kirkman's first-look deal with the studio, and he'll produce the movie along with Jeb Brody (The Mummy), and others. It's the third feature movie to come from Skybound's partnership with Universal. The studio is also working on a movie based on Kirkman's long-running comic book Invincible and the Image comic series Kill the Minotaur.
Meanwhile, Paul and Daurio are most known for their contributions to family-friendly flicks. In addition to Despicable Me, they worked on Horton Hears a Who! and The Secret Life of Pets.