Are George Clooney And His Former ER Co-Stars Friends In Real Life?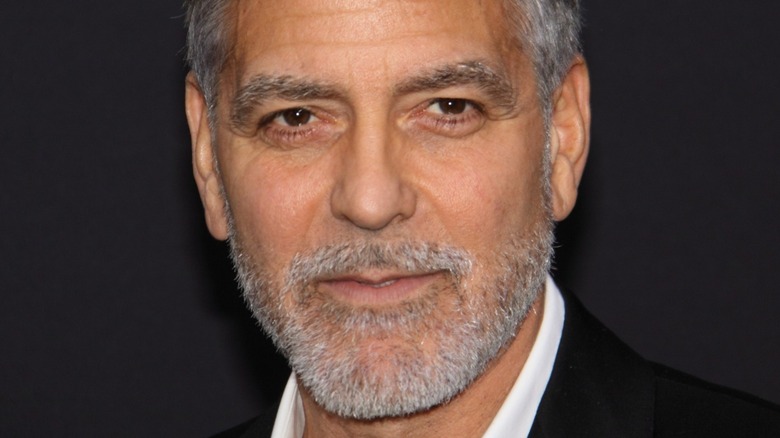 Serge Rocco/Shutterstock
Long before "Chicago Med," "New Amsterdam," and even "Grey's Anatomy," the crew and cast of NBC's "ER" helped to define what was possible for a future generation of TV medical procedurals. Airing for 15 seasons from 1994-2009, the Michael Crichton-created series was compelling, moved at a quick and suspenseful pace to reflect a hospital emergency department, and never shied away from intense drama. In the first few seasons, Anthony Edwards (Dr. Mark Greene), Julianna Margulies (Head Nurse Carol Hathaway), Eriq La Salle (Dr. Peter Benton), and many others provided the addictive character dynamics that helped make the show appointment viewing.
George Clooney (Dr. Doug Ross) was also a main cast member in the series in his first significant role before Hollywood superstardom. Although he left the show in 1999 after the fifth season to focus on film acting, he would later return in two guest appearances (per IMDb). Dr. Ross was an integral part of the program, and his friendships with Dr. Greene and Hathaway were part of many storylines in the early seasons. Due to Clooney's massive success as a movie star all these years later, fans may wonder if he is still friends in real life with his former co-stars.
George Clooney says he is still good friends with ER castmates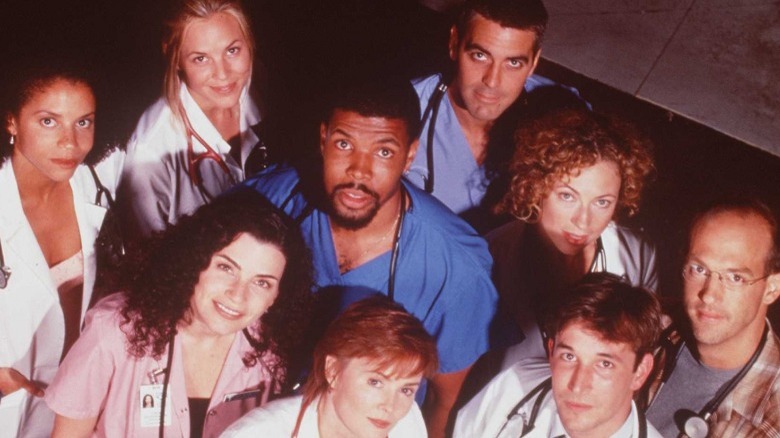 Getty Images/Getty Images
In the late '90s, when "ER" was a ratings phenomenon for NBC (via The Los Angeles Times), George Clooney was also winning roles in several major Hollywood movies while maintaining his part in the hit series. This was one of the real reasons Clooney left the show, despite its success with the American TV viewing public. Movies and television were seen as two entirely different mediums in that era, with the small screen never quite reaching the stature and prestige it holds today. But his leaving the show did not affect the relationships with his co-actors, as he revealed in an interview on "The Drew Barrymore Show" (per ET Canada).
After Barrymore mentioned the show and his former colleagues, Clooney commented, "I guess it was the friendship I have with all of them and that I continue to have." He then spoke about individual co-stars and continued, "I had [Anthony] Tony Edwards at the house in Italy three weeks ago — he and Mare [Winningham, his wife] came." He added that he is also still "really close" with co-stars Julianna Margulies and Noah Wyle. He concluded with, "They're really good friends [Margulies and Wyle]," Clooney tells Barrymore in the clip. "And so, I feel that [show] was a job of a lifetime. And it changed my career."