Young Sheldon's Heartwarming Carol Ann Susi Tribute Was Emotional For Fans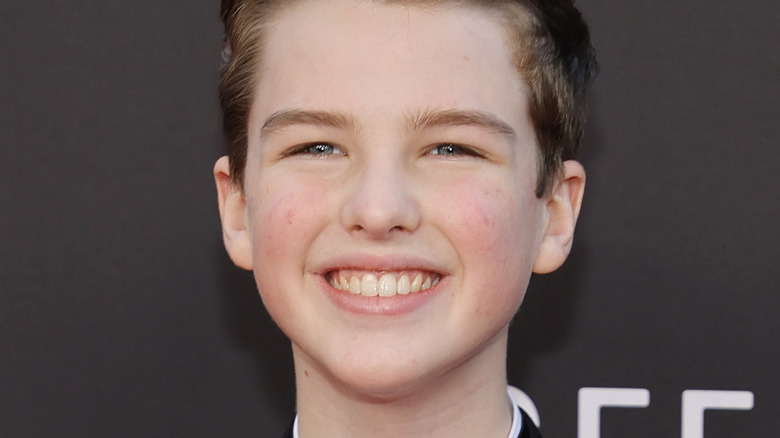 Amy Sussman/Getty Images
"The Big Bang Theory" was a television staple from 2007 to 2019, and in that time, it built up a massive roster of characters. From main players like Sheldon Cooper (Jim Parsons) and Penny Teller (Kaley Cuoco) to minor presences such as Barry Kripke (John Ross Bowie) and Priya Koothrappali (Aarti Mann), they all stood out in their own ways and made the show endlessly fun to watch. Though we never see her in the flesh, Howard Wolowitz's (Simon Helberg) mother, Debbie (voiced by Carol Ann Susi), proved no exception.
Upon making her first appearance — if you can really call it that — in the Season 1 episode "The Dumpling Paradox," Mrs. Wolowitz became a key component of the "Big Bang Theory" formula. Every now and again, when the show would visit the Wolowitz household, she'd deliver some hilarious lines as she helicopter-parented her little Howie. Sadly, though, her tenure on the sitcom was cut short when Carol Ann Susi died of cancer on November 11, 2014, at age 62. With that, her character was killed off, but her presence could still be felt throughout the remainder of the series.
Additionally, the "Big Bang Theory" spin-off title, "Young Sheldon," put together a heartwarming tribute to Carol Ann Susi that fans couldn't help but get emotional over.
Fans adored Mrs. Wolowitz's Young Sheldon cameo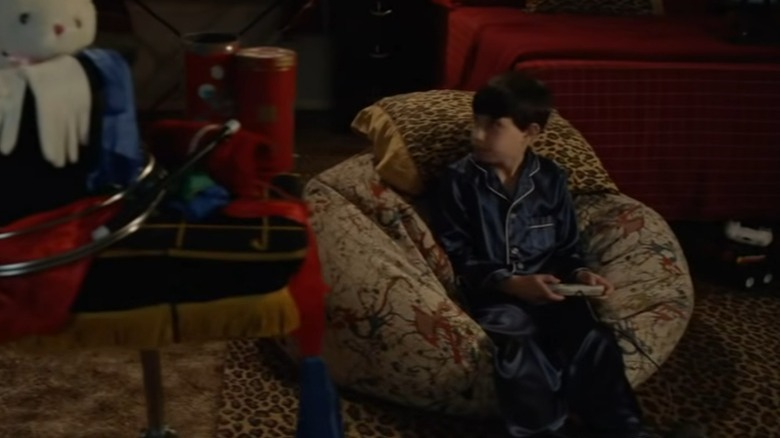 CBS/YouTube
To complete the second season of "Young Sheldon," fans got to see a sweet montage depicting all of the main "Big Bang Theory" characters as kids in the closing moments of "A Swedish Science Thing and the Equation for Toast." Naturally, when it rolled around to young Howard (Ethan Stern), we hear his mother yell from across the house, telling him to turn off his video games and get to sleep. Pamela Adlon took on the role for this cameo since Carol Ann Susi had passed by the time this episode came to fruition, but fans were just overjoyed to hear from Mrs. Wolowitz all the same.
"Awww, I laughed and cried when #MrsWolowitz appeared," wrote @brinatello on Twitter, with @3AngelsIA tweeting, "@YoungSheldon great season finale. Didn't cry at the end of @bigbangtheory, but turned into a blubbering idot at the end of @YoungSheldon with it's nodded to its predecessor. Especially, when Mrs. Wolowitz yelled at Howard, one last time." Several folks in the YouTube comments section of the scene praised this tribute too, with some calling it their favorite "Young Sheldon" moment and "A Swedish Science Thing and the Equation for Toast" their favorite episode to date.
The Big Bang Theory cast made loving tributes of their own for Carol Ann Susi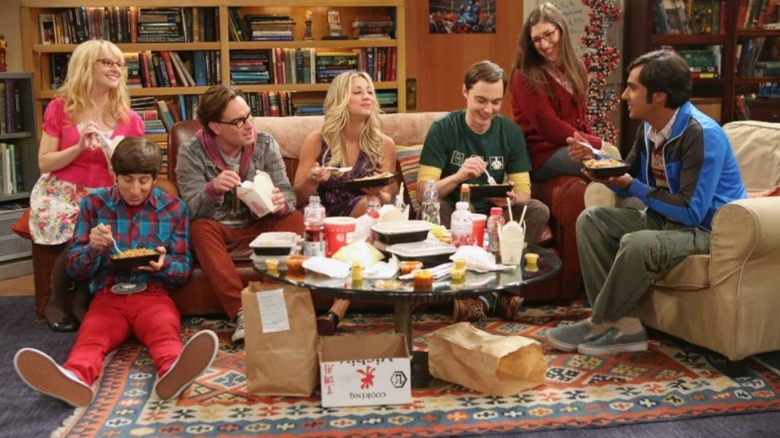 CBS
It should come as no surprise that long before "Young Sheldon" paid tribute to Mrs. Wolowitz and the woman behind her, Carol Ann Susi, the "Big Bang Theory" cast came together to pay their respects. Raj Koothrappali actor Kunal Nayyar took to Twitter to write, "My heart is broken. I will miss your smile. Your spirit is forever with us," (via The Hollywood Reporter) and Bernadette Rostenkowski herself, Melissa Rauch, did the same, posting, "So grateful to have known Carol Ann Susi who brought laughter & light with her always. She'll forever be in my heart." The woman behind Amy Farrah Fowler, Mayim Bialik, also honored her longtime co-star in an Instagram post.
Moving away from the core cast, frequent "Big Bang Theory" guest star Wil Wheaton said, "I only got to talk with Carol Ann a few times, but she was so kind, and so talented, and so incredibly funny. We lost a good person today." Meanwhile, one of the show's creators, Bill Prady, tweeted, "We will truly miss our sweet wonderful and funny friend Carol Ann." All of these reactions date back to her passing in 2014 — a whole five years before Mrs. Wolowitz reemerged on "Young Sheldon." Considering that they went ahead with a tribute to her all those years later just goes to show how enduring her impact on all involved with the "Big Bang Theory" universe truly is.
Though she didn't technically appear on "Young Sheldon," the inclusion of Mrs. Wolowitz on the program is a testament to how expertly Carol Ann Susi handled the role. She may be gone, but she's certainly not forgotten.