The Walking Dead Fans Give A Round Of Applause To Josh Hamilton After Season 11 Episode 20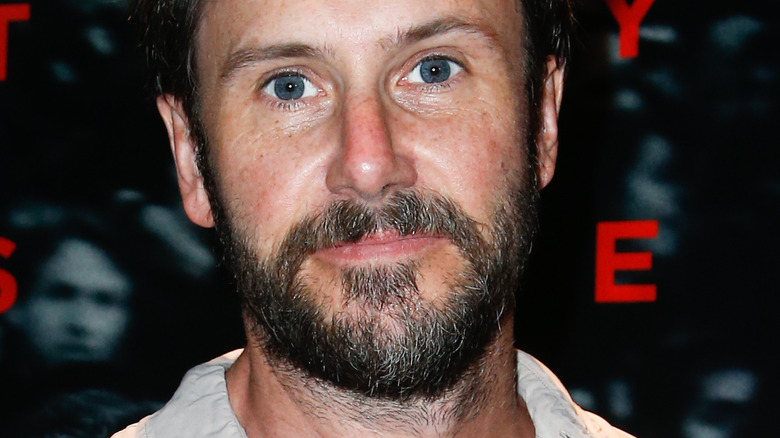 Debby Wong/Shutterstock
Contains spoilers for "The Walking Dead" Season 11
The AMC zombie apocalypse series "The Walking Dead" has remained one of the most popular shows on television over the course of its run. Entering into Season 11, fans were notified that this would be the show's last season (per Variety). The disappointment was short-lived, however, as various spinoffs have subsequently been announced (per Insider), in addition to shows such as "Fear The Walking Dead" and "The Walking Dead: World Beyond" that have already made it to air.
The show has seen a number of human villains complement the zombie threat over the course of its run, from The Governor (David Morrissey) to Negan (Jeffrey Dean Morgan). Season 11 saw a new member join their ranks in the form of Lance Hornsby. Played by Josh Hamilton, Hornsby was the deputy governor of a secure area known as the Commonwealth, until his sadistic nature and thirst for power came to the fore. His time on the show came to an end in Episode 20, when Carol (Melissa McBride) shot him in the neck after he pulled a gun on her and Daryl (Norman Reedus), refusing to accept his exile. Following the character's death, fans collectively gave a round of applause to Hamilton. This is what they had to say.
Fans felt Hamilton's performance was among the best on the show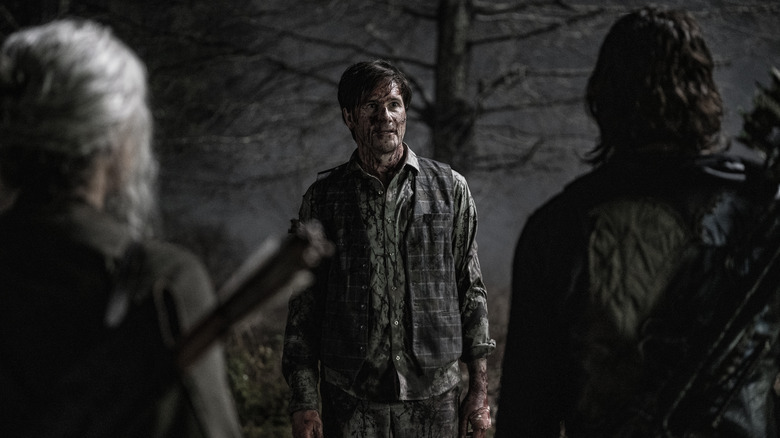 Jace Downs/AMC
Fans on Twitter were full of praise for Josh Hamilton, who played villain Lance Hornsby, following the character's death on the show. Twitter user @twdecastro declared Hornsby to be a step up from the comic incarnation, saying, "Lance Hornsby was a hell of a villain & was MILES ahead of his comic counterpart. Josh absolutely killed it." User @TheAbeFord independently agreed with the sentiment, saying that of all the changes the show had made from the comic version of Lance made him among the best new characters on the show and that Hamilton himself did a "spectacular job" with the role. User @yeahmergo was just as effusive in their praise, declaring that Hamilton was "freaking amazing" as Hornsby and reiterating that his work made the character one of the best villains in the show's history.
User @shivtheclicker similarly pointed out that Hamilton deserved immense amounts of praise for his performance, irrespective of how people felt toward Hornsby as a character. They concluded by calling Hamilton "one of a kind!!" User @shivtheclicker continued their praise of Hamilton in another tweet, saying that Hornsby elicited a range of emotions from viewers over the course of his time on the show, but Hamilton made the transitions look effortless, demonstrating the breadth of his range in the process. User @walkthelivingd succinctly added to the praise by declaring that Hamilton warranted a spot in the hypothetical Hall of Fame for the show. Lance was also one of the last major villains the show will see, as the series is set to conclude with its 24th episode.