Andrew Lincoln To Narrate New Harry Potter Audiobook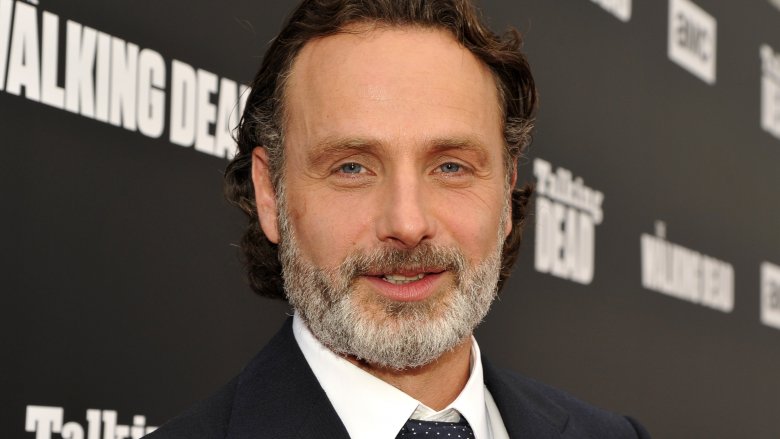 Getty Images
Andrew Lincoln is taking a break from a post-apocalyptic landscape to enter the Wizarding World.
Entertainment Weekly reports the star of The Walking Dead is the narrator for the new Hogwarts Library audiobook Quidditch Through the Ages. Written by Harry Potter author J.K. Rowling (under the name Kennilworthy Whisp) and based in the expansive universe she created, it was first published in 2001.
Quidditch Through the Ages is a best seller in the Wizarding World and one of the most popular books in the Hogwarts School Library. It's a complete history of the magical game played for almost 1,000 years, charting how Quidditch grew from its modest origins on Queerditch Marsh to become the modern-day sport embraced by wizards and Muggles around the world. It has in-depth coverage of some of the most famous Quidditch teams, an explanation of how racing brooms have evolved, and a lot more. The audiobook also features commentary from characters like Ginny Potter and Rita Skeeter.
Pottermore will donate a portion of the proceeds to Comic Relief and Rowling's own international charity Lumos, which provides help to the world's most vulnerable children and young people.
"The Wizarding World is one that I always wanted to get the chance to step into," Lincoln said in a statement. "What makes this project so special, is not only that it allowed me opportunities to create something my kids love and enjoy, but it also supports great causes, like Comic Relief and Lumos."
Lincoln, of course, is best known for playing Rick Grimes on The Walking Dead. Before that, the British actor appeared in Love Actually and on TV series including Afterlife and Strike Back.
The audiobook will be available for purchase on March 15, but you can pre-order it now.