Highly Rated Rotten Tomatoes Movies You Haven't Heard Of Before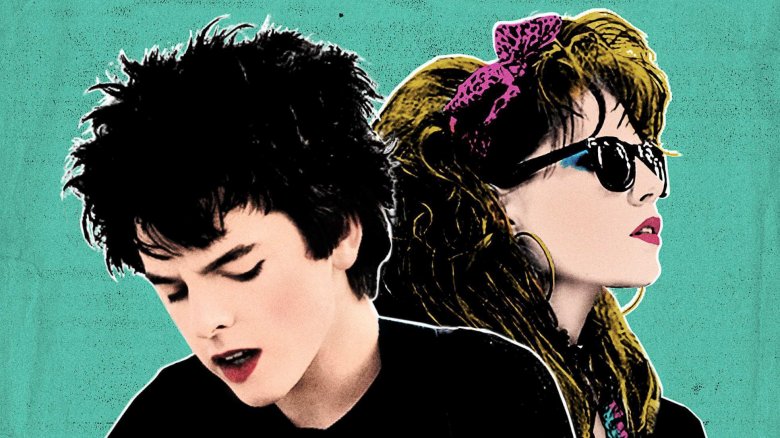 For better or worse, Rotten Tomatoes has become the quick and easy way to determine a movie's worth. Granted, the Tomatometer lacks nuance, but if a film earns a high enough score, then it's safe to assume it's probably an awesome movie.
Naturally, a lot of these revered films are well-known to most moviegoers—think classics like The Wizard of Oz or modern-day masterpieces like Get Out. But sadly, many super fresh films never get the mainstream recognition they deserve. Fortunately, if you're in the mood to watch something a little more obscure than Citizen Kane or Mad Max: Fury Road, we're here to shine the spotlight on some highly rated movies you haven't heard of before. 
Boy (2012) - 87 percent
Before visiting Asgard, hunting for wilderpeople, or rooming with vampires, Taika Waititi captured the film world's attention with Boy, his second feature film. This New Zealand comedy premiered at Sundance in 2010 before officially arriving in American theaters two years later. But wherever it played, Waititi's sophomore effort impressed critics across the globe, earning the film an 87 percent approval rating on Rotten Tomatoes.
Written by Waititi, the film follows the titular boy who goes by the name of, well, Boy (James Rolleston). A Maori kid obsessed with Michael Jackson, Boy's mom died giving birth to his younger brother (Te Aho Aho Eketone-Whitu), and his dad (Waititi yet again) is currently serving time behind bars. But despite the criminal conviction, Boy absolutely idolizes his dad, creating all sorts of incredible stories about his father to impress his classmates. And when his father finally returns home, Boy is absolutely ecstatic ... until he starts to realize his dad isn't the man he'd hoped he'd be.
With Waititi at the helm, Boy is a perfect blend of Kiwi humor and universal heartache. The director has a lot of fun with Boy's fantasy sequences before jerking as many tears possible with one of the saddest plot twists of all time. And while the final shot may leave you misty-eyed, Waititi isn't going to let you go without a gut-busting epilogue that puts the King of Pop to shame.
Miracle Mile (1989) - 88 percent
Written and directed by Steve de Jarnatt, Miracle Mile starts off as a sweet love story, with a lonely musician named Harry (Anthony Edwards) bumping into a waitress named Julie (Mare Winningham) at the La Brea Tar pits. It's love at first sight, and the young couple decide to spend the day together, sharing nervous glances until Harry asks Julie out. But their cute little relationship comes to a screeching halt when Harry receives a mysterious phone call, telling him that in 70 minutes, Los Angeles will be hit by a nuclear missile.
Unsure at first if it's a prank, Harry slowly comes to suspect there might actually be a few mushroom clouds on the horizon. The dread and the paranoia are just too much, and in the dead of night, our hero decides to rescue his new girlfriend and escape to safety. There's only one problem — he isn't exactly sure where Julie lives. (They just met, after all, and he overslept and missed their date.) Desperate, Harry sets out to find his lady fair, but as he combs the city, word of the impending Armageddon slowly creeps across town, sending the city into an absolute panic.
Accompanied by a haunting Tangerine Dream score, Miracle Mile walks a line between romance and madness, with Harry encountering a wide array of weirdos trying to save Julie from a possible apocalypse. As Andrew Todd of Birth.Movies.Death. writes, "Miracle Mile accurately depicts the absolute despair and panic and terror of being trapped in a catastrophe beyond one's control." It balances that horror, however, with a starstruck romance that just might last — despite the end of the world.
Dinner Rush (2001) - 91 percent
Directed by Bob Giraldi, Dinner Rush is like Goodfellas meets Chef's Table. While cooks are hustling in the kitchen, preparing the high-class cuisine, there are mobsters in the alley out back, gunning down rivals in the streets. Sitting comfortably with 91 percent on Rotten Tomatoes, this foodie film mostly takes place over the course of one night in one of New York's finest restaurants. The joint belongs to an old-fashioned mobster named Louis Cropa (Danny Aiello), a guy trying to maneuver his way through a strange new world of modern dishes and trigger-happy competition.
For example, he has to deal with his hotshot son (Edoardo Ballerini), a superstar chef who hates traditional Italian food and wants his dad to give up control of the restaurant. And then there's his sous chef (Kirk Acevedo), a good kid with bad gambling habit. Making matters worse, Louis has to deal with two slick-haired hoods who want to muscle their way into the restaurant business. And while Louis enjoys his dinner and tries to deal with all his problems — both culinary and criminal — Dinner Rush spends plenty of time on the waiters, cooks, and patrons passing through the restaurant door.
While there's a real threat that someone might get their legs broken, most of the people onscreen are more worried about getting their food on time. And then there's the staff, dealing with power outages, obnoxious customers, and surprise visits from food critics, all while rivalries and romantic affairs flare up in the kitchen. Whether you're coming for the drama or you're just watching for the food, Dinner Rush is one delectable movie that doesn't disappoint.
Ripley's Game (2003) - 92 percent
In 1955, Patricia Highsmith introduced the world to Tom Ripley, a cold-blooded con man with a penchant for murder and a taste for the finer things in life. After The Talented Mr. Ripley, Highsmith revisited the character in four more novels, which in turn inspired five separate films. Over the years, this sophisticated serial killer has been played by the likes of Matt Damon and Dennis Hopper, but nobody ever captured Ripley's sophisticated smarminess quite like John Malkovich.
The Oscar-nominated actor played Highsmith's beloved villain in Ripley's Game, a film with a 92 percent approval rating on Rotten Tomatoes and one that Roger Ebert praised as an all-time classic. Based on Highsmith's 1974 novel of the same name, this brilliant little thriller follows the amoral art dealer as he lures a cancer-stricken neighbor (Dougray Scott) into a nasty plot involving guns, garrotes, and a train car bathroom full of bodies.
Accompanied by an eerie harpsichord score that would sound right at home in a 1970s horror movie, Ripley's Game is a look into the brain of sociopath and a welcome reminder that, no matter how drunk you are, you should never insult anyone at a dinner party, especially if they're as creepy as John Malkovich. If you do, you might wind up as one of Europe's most wanted.
I Am Not a Serial Killer (2016) - 92 percent
Based on the novel by Dan Wells, I Am Not a Serial Killer is the perfect movie for true crime junkies who know way too many facts about Ted Bundy. Set in the American Midwest — a region that's home to famous murderers like Jeffrey Dahmer and Ed Gein — the film expertly blends black comedy with serious gore, and it all plays out in a wintry landscape reminiscent of Let the Right One In. And just like that vampire flick, I Am Not a Serial Killer focuses on the relationship between a veteran slasher and a budding young psycho.
The kid in question is John Wayne Cleaver (Max Records, best known for Where the Wild Things Are), but he isn't your typical high school student. First, there's the name, which definitely ain't a reference to the legendary actor. Instead, it harkens back to a Chicago clown with a bad habit of strangling kids. And unfortunately for John, he has a lot more in common with Gacy than the Duke. He's a bona fide sociopath who writes essays about BTK, regularly visits a shrink, and follows a strict set of rules to keep his killer instincts in check.
But despite his best efforts to stay normal, things take a bloody turn when corpses start showing up with missing body parts. Excited there might be a serial killer stalking his town, John begins hunting for the mysterious murderer. And honestly, we can't say much more about the plot of I Am Not a Serial Killer, because just when you think you know where the movie is headed, director Billy O'Brien takes things in a devilish new direction. Plus, if you're only familiar with Christopher Lloyd from Back to the Future, then prepare to see Doc Brown like never before.
This Is England (2007) - 93 percent
Even though it's set in 1980s Great Britain, This Is England feels like it could take place in 21st-century America. If you've seen clips of a Richard Spencer speech or if you remember images of the 2017 Charlottesville rally, then you might recognize a few of the characters onscreen. Sure, these guys have Cockney accents, but their haircuts are the same, and so is their hatred.
Written and directed by Shane Meadows, This Is England follows a lonely young boy named Thomas (Shaun Fields) who's befriended by a gang of skinheads after his dad dies in the Falklands War. Led by the fun-loving Woody (Joseph Gilgun), the group starts off as a merry band of rogues, content with vandalizing run-down, abandoned houses. They don't care about white supremacy. There's even a black member (Andrew Shim) in their gang, but that all changes when Combo shows up.
Played by a terrifying Stephen Graham, Combo is a legitimate neo-Nazi, and his arrival tears the gang in half. Soon, Thomas is looking up to this skinhead as a father figure, and Combo begins indoctrinating the boy with an "England first" mentality, not to mention a hatred of Muslim immigrants. Needless to say, this lesson in nationalism doesn't end well. Gritty and brutal, This Is England rightly deserves its 93 percent rating on Rotten Tomatoes, and in light of recent events, this British film is more relevant than ever.
Coriolanus (2011) - 93 percent
Ralph Fiennes was born to do Shakespeare — the man has appeared in adaptations of plays like Romeo and Juliet, A Midsummer Night's Dream, and, of course, Hamlet. And even after becoming a Hollywood big shot, Fiennes never forgot his Shakespearean roots. Not only does he continually return to the theater, but in 2011, he brought the Bard to the big screen, giving audiences an R-rated take on Coriolanus, a political thriller with a 93 percent approval rating on Rotten Tomatoes.
Directed by Fiennes himself, Coriolanus finds the actor playing the titular general, a proud military man who spends his days defending Rome. Eventually, Coriolanus is given the prestigious position of consul, but thanks to some savvy political enemies, the masses turn on the scarred-up soldier and banish him. Wanting revenge against the city he once bled for, Coriolanus teams up with his arch-enemy, a rival general named Aufidius (Gerard Butler), and returns to Rome with hate in his heart and assault rifle in hand.
That's right. We said "assault rifle."
While Shakespeare's dialogue remains the same, the setting has been moved to 20th-century Europe, and the whole thing has a Bosnian War vibe. It's Shakespeare with machine guns, and while we often think of his plays as classy and refined, many of the Bard's productions were quite bloody. Fiennes keeps that tradition alive with bullet holes and knife wounds galore, and when he runs into frame with an M-16, it's shocking to think this battle-hardened badass is the same guy from The Grand Budapest Hotel. And with the support of world-class actors like Jessica Chastain and Vanessa Redgrave, plus clever uses of news channels and talk shows to share Shakespeare's prose, Coriolanus is a smart and savage adaptation of one of Shakespeare's most exciting plays.
The Secret of Roan Inish (1994) - 95 percent
One of cinema's most underrated directors, John Sayles has tackled a wide variety of topics, from racist cops (Lone Star) to corrupt baseball players (Eight Men Out). But in The Secret of Roan Inish, Sayles steps away from the world of crooked sheriffs and amoral athletes and focuses on a gorgeous, straightforward tale about a little girl, a missing boy, and a mythical creature that haunts the shores of Ireland.
Released in 1994, The Secret of Roan Inish follows young Fiona Coneelly, who's sent to live with her grandparents after the death of her mother. Upon arriving at their coastal home, she gets a crash course in her family's history, which involves a baby brother swept off to sea and a distant relative who's actually a Selkie (part woman, part seal). It all seems so mystical — until Fiona visits a nearby island and sees her long-lost baby brother running down the beach.
Naturally, her grandparents are a tad skeptical, so it's up to Fiona to prove that her brother is still alive thanks to a benevolent, otherworldly being. There are no monsters here, no mustache-twirling villains. It's just a girl's quest to learn about her own past and rebuild her family, and it's a beautiful, gentle journey into a world of pure Irish magic.
Creep (2015) - 96 percent
We've all met someone who acts friendly and sincere but seems just a little bit off. Yeah, he smiles and jokes, but in the back of our minds, there's a voice screaming, "Get away from this guy!" Of course, if that guy is a wolf-loving weirdo named Josef, getting away might not be all that easy. Played to unsettling perfection by Mark Duplass, Josef is the titular nutcase in Creep, a found-footage film that earned a 96 percent approval rating on Rotten Tomatoes by creeping out the critics.
The story starts with a cash-strapped cameraman named Aaron (Patrick Brice, also directing) driving into the woods to met up with our boy Josef, a terminal cancer patient who wants to make a special video for his unborn son. But while Josef might seem as friendly as a rabbit, he has a knack for making Aaron as uncomfortable as possible. This is a guy who loves sharing inappropriately personal stories and jumping out from behind corners, and he certainly doesn't mind if you watch him undress for "tubby time." And as his antics get weirder and weirder, Aaron quickly realizes that no amount of money is worth dealing with a madman.
Sure, since this is a found-footage movie, there are a couple of moments where you'll ask, "Why is Aaron still filming?" But this low-budget story is so unnerving that you'll quickly forget any minor nitpicks, especially when Josef is introducing the world to a furry friend named "Peachfuzz."
Sing Street (2016) - 95 percent
A big-hearted indie about the power of music and the joy of creativity, Sing Street takes place in 1980s Ireland, when Duran Duran was all the rage and down-on-their-luck kids dreamed of escaping to London. One of these teens is Conor Lalor (Ferdia Walsh-Peelo), a 14-year-old who's dealing with bullies, bickering parents, and a brand new school with old-fashioned rules. Things are looking pretty grim for this kid until he meets a mysterious 17-year-old named Raphina (Lucy Boynton), and just like that, the musically inclined Conor knows what he has to do: start his own rock band so he can get the girl.
After assembling his own supergroup, including a musical genius played by Mark McKenna, Conor starts penning song after song, each one slightly better than the last. What began as an effort to impress a girl soon becomes his true passion, and encouraged by his stoner brother (Jack Reynor, who steals the show), Conor transforms into a true artist. And with every song, he gets a little closer to Raphina, who's got her own dreams and problems, just like Conor. Coming from John Carney, the guy who directed Once, Sing Street is a simple tale powerfully told, and by the time the credits roll, we guarantee you'll be humming "The Riddle of the Model," "Drive It Like You Stole It," or any one of the film's incredibly catchy tunes.
Don't Think Twice (2016) - 98 percent
For a movie about comedians, Don't Think Twice is incredibly sad. While most films encourage people to follow their dreams no matter what, this acclaimed dramedy (98 percent on Rotten Tomatoes) is about coming to terms with the fact that often, dreams don't work out. Written and directed by Mike Birbiglia, the movie follows a group of improv comedians who desperately want to make it big on an SNL-style show, but when one of their members (Keegan-Michael Key) is actually cast, it stirs up some serious resentment, jealousy, and soul-searching.
Of course, that's not to say that Don't Think Twice is grim and dour. After all, the movie is filled with hilarious people like Gillian Jacobs, Kate Micucci, Tami Sagher, and Chris Gethard. But underneath all the laughs, all the kooky impersonations and silly skits, there's a whole lot of heartbreak as most of the characters realize they'll never achieve their big life goals, no matter how hard they try. Despite whatever Shakespeare said, sometimes the fault is in our stars, but according to Don't Think Twice, that's okay. Sure, you might not hit the big time, but if you can roll with whatever life throws your way and come to terms with the material you're handed, well, that's what improv is all about.