Ready Player One To Open A Day Early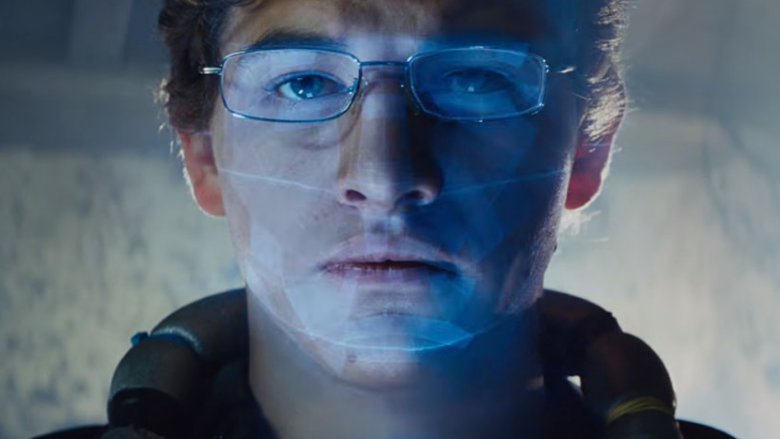 Moviegoers can now enter the OASIS earlier than planned.
According to Deadline, Warner Bros. has moved the release date for Ready Player One up a day. The Steven Spielberg-directed flick will now hit theaters on Thursday, March 29 rather than on its originally scheduled date of Friday, March 30, which falls on the Christian religious holiday of Good Friday. A Friday launch typically means that viewers can head to cinemas for Thursday night previews, but with this new shift, Ready Player One will have matinee screenings as well. 
Based on author Ernest Cline's raved-about sci-fi novel of the same name, Ready Player One takes place in a dystopian future where the poor are housed in stacked-up trailer homes. The only escape from the grim setting around them is through the OASIS, the immersive virtual reality world that's full to bursting with pop culture references from years past. A previously released trailer for the film proves that fact, showing off glimpses of Harley Quinn, Deadshot, Freddy Krueger, Gandalf from The Lord of the Rings, and a handful of easter eggs that pay homage to the 1980s. 
Ty Sheridan leads the film as Wade Watts, joined by Olivia Cooke as Samantha Evelyn Cook/Art3mis, Ben Mendelsohn as Nolan Sorrento, T.J. Miller as i-R0k, Simon Pegg as Ogden Morrow, Mark Rylance as James Donovan Halliday/Anorak, Win Morisaki as Daito, and Lena Waithe as Aech. Hannah John-Kamen, Philip Zhao, Ralph Ineson, and Letitia Wright also star. 
Here's the synopsis for Ready Player One: "From filmmaker Steven Spielberg comes the science fiction action adventure Ready Player One, based on Ernest Cline's bestseller of the same name, which has become a worldwide phenomenon. The film is set in 2045, with the world on the brink of chaos and collapse. But the people have found salvation in the OASIS, an expansive virtual reality universe created by the brilliant and eccentric James Halliday. When Halliday dies, he leaves his immense fortune to the first person to find a digital easter egg he has hidden somewhere in the OASIS, sparking a contest that grips the entire world. When an unlikely young hero named Wade Watts decides to join the contest, he is hurled into a breakneck, reality-bending treasure hunt through a fantastical universe of mystery, discovery and danger."
Experience the electrifying world on the big screen when Ready Player One launches on March 29.