Tim Burton Believes Dumbo Was Probably His Last Disney Movie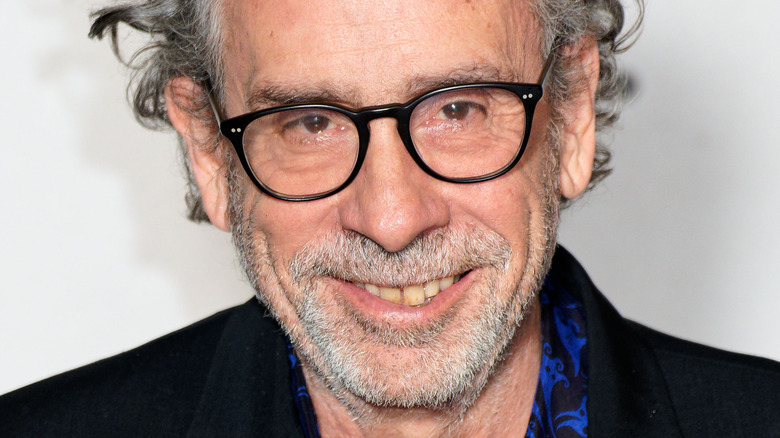 Sylvain Lefevre/Getty Images
Tim Burton has, over the course of his career, gained a reputation for being able to tell stories about offbeat characters, with a filmography that includes "Pee-Wee's Big Adventure," "Edward Scissorhands," and "Mars Attacks!," as well as the 1989 film "Batman" and its sequel "Batman Returns." 
Burton has also worked with the behemoth studio Disney a number of times. He began his career as an animator for Disney before working on films for Buena Vista Pictures (a former subsidiary of Walt Disney Studios) such as "Ed Wood" and "The Nightmare Before Christmas." He directed the 2010 film "Alice in Wonderland" and produced the 2016 sequel "Alice Through the Looking Glass." He reunited with the studio for the 2012 film "Frankenweenie," a full-length adaptation of his 1984 short film of the same name, and most recently served as the director for Disney's live-action adaptation "Dumbo" in 2019.
In a recent interview, however, Burton revealed that the chances of him reuniting with Disney for another project are close to nil and that his days working with the studio are likely a thing of the past.
Burton felt that Dumbo was 'autobiographical' at times
In a conversation at the Lumière Festival, where he was this year's recipient of the Prix Lumière, Tim Burton spoke about his future in the industry and emphasized that it would probably not involve working with Disney (via Deadline).
Burton began by noting that the film industry has become "very homogenized, very consolidated," leaving minimal room for creative or unique projects that didn't fit into an existing brand or franchise. He added that he would never do a Marvel movie, saying that the concept of a multiverse not something he wanted to tackle. Then he revealed his true feelings about working for Disney and his experience directing "Dumbo."
"My history is that I started out there [Disney]. I was hired and fired like several times throughout my career there. The thing about 'Dumbo,' is that's why I think my days with Disney are done, I realized that I was Dumbo, that I was working in this horrible big circus and I needed to escape. That movie is quite autobiographical at a certain level," Burton said.
That's not to say Burton won't work with major studios or IP anymore; he just created the Netflix series "Wednesday," based on the titular daughter from "The Addams Family."