Jenna Ortega Opens Up About Her Difficulties Navigating Wednesday's Creative Conflicts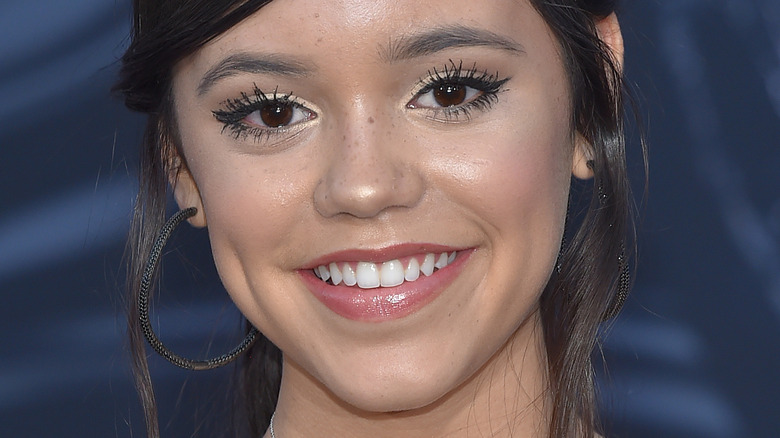 DFree/Shutterstock
These days, when thinking about Wednesday Addams, after a couple of quick rhythmic snaps, the image of Christina Ricci from the '90s "Addams Family" movies instantly floods our collective memories.
In 1992, with the release of Barry Sonnenfeld's "The Addams Family," we were introduced to the now-beloved version of Wednesday Addams. Originally, the character was younger and was portrayed as a sweet and innocent little girl, albeit slightly unusual considering that she hails from a creepy and kooky family (via Nerdist).
Ricci's updated version was far more twisted, delighting in the horrific and the macabre, all while retaining a particularly cold and expressionless facade. And it's this version of Wednesday that fans remember and resonate with. So much so that nearly 30 years later, Ricci admitted in 2018 that she still talks about that character and how Wednesday was likely the most significant role in her career (via AV Club).
Thirty years later, we have yet another "Addams Family" adaptation; however, it's the first to focus exclusively on Wednesday. In Netlfix's "Wednesday," the titular gothic teenager will be played by Jenna Ortega, known for Netflix's "You" and the new "Scream" reboot, and follows Wednesday's attendance at Nevermore Academy, a school that specializes in outcasts with special supernatural gifts.
Though the iconic role should be a dream job, considering this version of the character is not really supposed to emote, the gig probably comes with its fair share of challenges, which Ortega recently opened up about.
It was the most overwhelming job in Jenna Ortega's career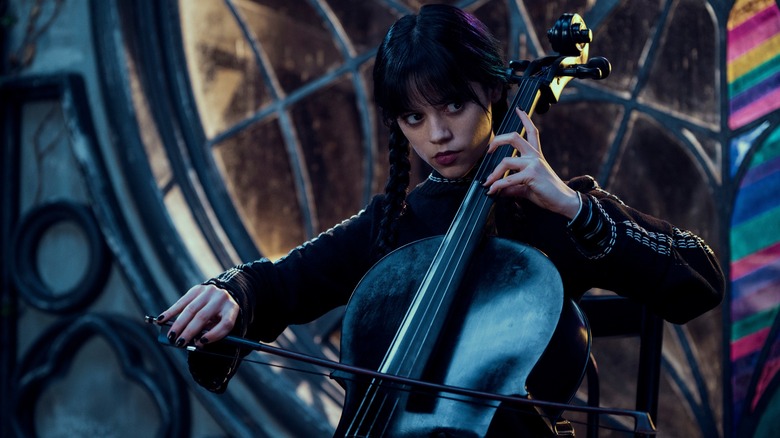 Netflix
Interview Magazine set up a conversation between Ricci and Ortega in which the two have a highly candid conversation about the character and the series. In the intimate chat, Ortega expressed the concerns she had about landing the role.
Considering her own experiences, Ricci discussed the difficult task of moving the story along when you have a character like Wednesday — who's usually deadpan — and having to take direction from different directors. Since co-creator/executive producer Tim Burton doesn't helm every episode, Ortega was overwhelmed by the various directors pushing her to try to move the story along despite Burton's initial ask of a blank expression and the seeming doubt the directors had in her. "There were a lot of battles like that because I felt like people didn't always trust me when I was creating my path in terms of, 'Okay, this is her arc. This is where she gets emotional,'" Ortega intimated.
In addition, Ortega was also undergoing training to prepare for Wednesday's various skills in the show. It became so much for the young actor to bear, that she developed a nightly ritual of reaching out to parents for comfort. "I would call my parents every night in a panic because I felt like it was different from any job I had ever done before where I typically have that time to sit into the character," Ortega explained. "I remember it being very stressful and confusing. I did the best I could, but that's probably the most overwhelming job I've ever had."
Ortega was afraid that the show would turn Wednesday into any other teenage girl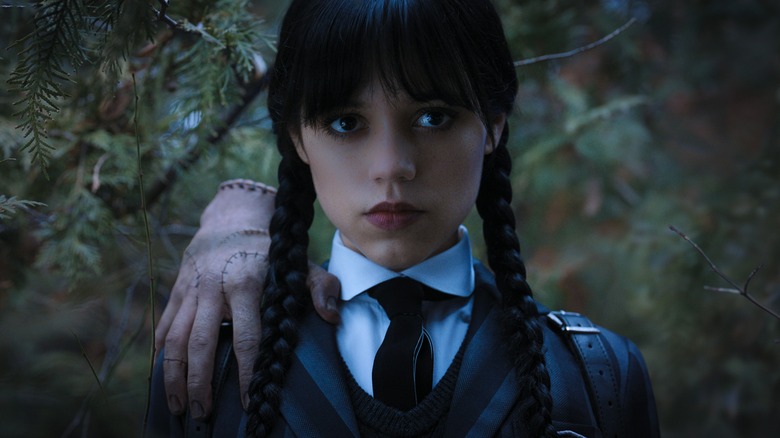 Neflix
With so much happening, it can be hard to maintain your composure. During their conversation, Ricci wondered if Ortega managed to develop a way to shield herself and stay focused on her performance. According to Ortega, she initially couldn't stand up and express her concerns during the tumultuous production, explaining, "I was completely lost and confused. Typically I have no problem using my voice, but when you're in it—I just remember feeling defeated after the first ​​month." However, Ortega learned from this experience and is now more confident voicing her opinions.
Since the series is advertised as a coming-of-age story, it seems that presents a challenge for the character that the producers likely didn't foresee. Ortega was concerned that the attempts to make Wednesday more sympathetic would actually make her like everyone else. "Another way they pitched the show to me was, 'Oh, we're trying to humanize her and make her so that she's still relatable. But this isn't like some cartoon,'" Ortega explained. "But it kind of is. I felt like sometimes, in the attempt to make her a human girl, they were trying to make her any other teenage girl."
Thankfully, she found solace in Burton, who valued her opinion and didn't hesitate to ask her for it, recalling, "I remember Tim being really wonderful about things like that and calling me to his trailer in the mornings and saying, 'What are you uncomfortable saying? What do you want to say?' When you have supportive collaborators like Tim, it makes it a lot easier. There were a couple people like that on set who were my rocks, for sure."
Despite such a chaotic and demoralizing shoot, it's good to hear that she was finally heard at a certain point.