Mike Flanagan Still Gets Resistance For His Characters' Soliloquy Tendencies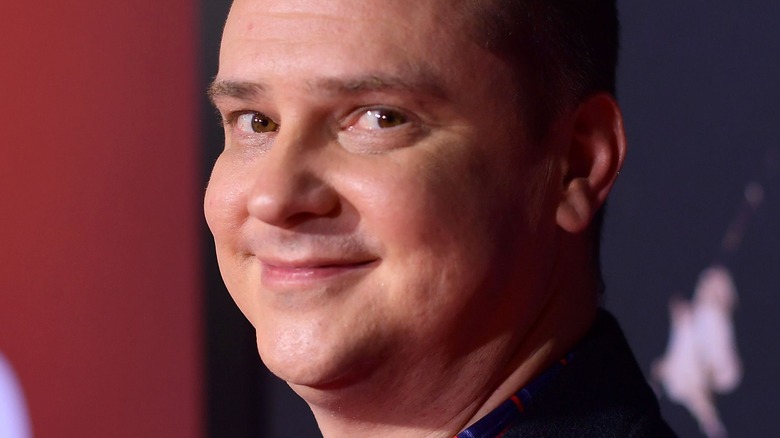 Matt Winkelmeyer/Getty Images
If you're a fan of modern horror, whether you realize it or not, you've likely seen something from Mike Flanagan. The skilled writer and director has worked within the genre since the early 2000s, helming such films as "Oculus," "Ouija: Origin of Evil," and "Gerald's Game," among other projects. He really achieved mainstream fame in 2018 thanks to his Netflix hit "The Haunting of Hill House" — a series that has, at least, in part, led to the creation of "The Haunting of Bly Manor," "Midnight Mass," "Midnight Club," and more big and small screen productions.
Like any great auteur, Mike Flanagan has cultivated a recognizable writing as well as filmmaking style that makes his projects uniquely his. One of the most well-known is his love for soliloquies and monologues: theatrical techniques that, in the case of the former, convey a character's inner thoughts or, in the case of the latter, allow them to express their thoughts to other characters in an extended speech form. They pop up in Flanagan's works quite often and go a long way in fleshing out his characters, but not everyone loves this hallmark of his style.
According to Mike Flanagan himself, he constantly has to navigate an entertainment landscape full of folks who don't share his love for soliloquies and monologues.
Flanagan stands by his soliloquies and monologues no matter what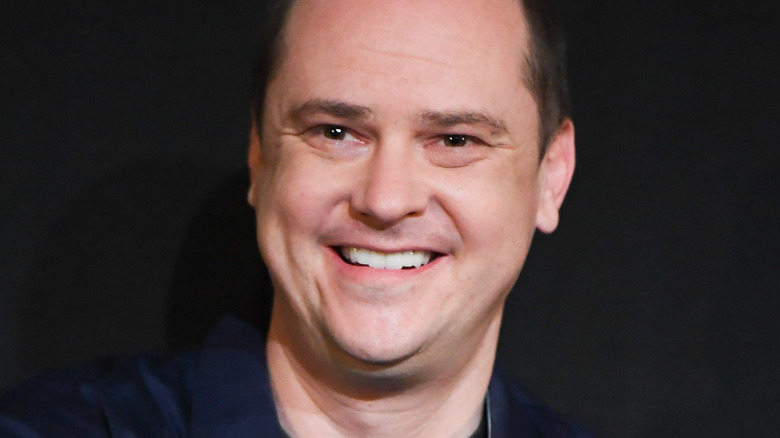 Gp Images/Getty Images
A few weeks after the Netflix premiere of "Midnight Club," Mike Flanagan and producer Trevor Macy spoke to Discussing Film, where Flanagan shed some light on his love for soliloquies and monologues. He worries they're dying art forms that, when employed well, can be incredibly powerful and enhance a given scene or character. "My favorite version is when there aren't cutaways. It's very theatrical," he said, though he's happy to do any at all. As it turns out, when he attempts to write soliloquies and monologues into his works, he often meets strong resistance from the powers that be.
Flanagan explains, "I get constant pushback about it because, I think, the executive world and the marketplace have short attention spans. And we were conditioned by a lot of entertainment, to go from thing, to thing, to thing, to thing, and faster and faster cuts, and less and less rewarding of patience." Despite these changing industry and audience trends, he has no intention of backing down from his artistic style. He adds that it makes him incredibly happy when he sees other creatives utilizing soliloquies and monologues in their projects, thus proving that he's not in this fight alone.
Soliloquies and monologues should always have a place in film and television, especially coming from folks as well-versed in them as Mike Flanagan. Let's hope he and those equally as eager to implement them into their work don't lose the fight to keep them around any time soon.