Here's Where You Can Stream William Friedkin's Cruising Online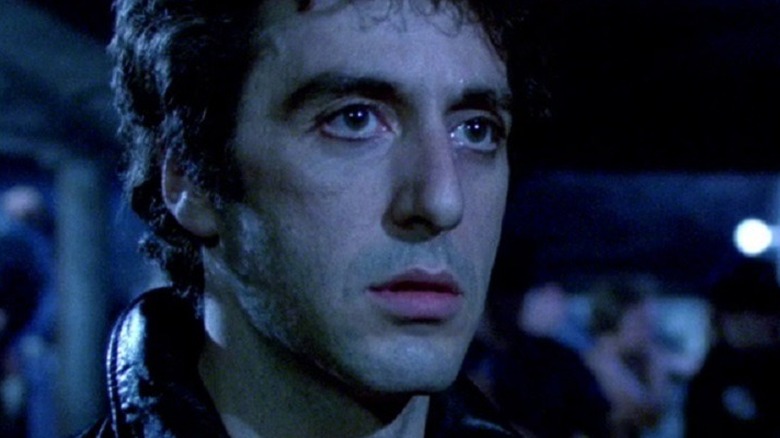 United Artists
By the start of the 1980s, LGBTQ+ cinema was mostly delegated to independent and international film productions. The work of filmmaker John Waters, "The Rocky Horror Picture Show," and director William Friedkin's adaptation of "The Boys in the Band" are examples of smaller-budget films in the 1970s that became successes (per The Chicago Tribune). Friedkin would go on to helm a movie that would bring LGBTQ+ themes into the mainstream with the crime thriller "Cruising" in 1980. Featuring Al Pacino as NYC Detective Steve Burns who goes undercover as a gay man to infiltrate the motives and patterns of a serial killer of queer men, the controversy surrounding the movie would go on to become its main talking point.
Despite its reputation, "Cruising" has endured as a cult film for over four decades. The two-episode season premiere of "American Horror Story: NYC" has many fans seeing similarities to the film thanks to its 1981 setting and location, in addition to a serial murderer known as Big Daddy. It is certainly a movie worth seeing or revisiting, and here is where you can stream it online.
Cruising is currently available to rent or purchase on multiple streaming platforms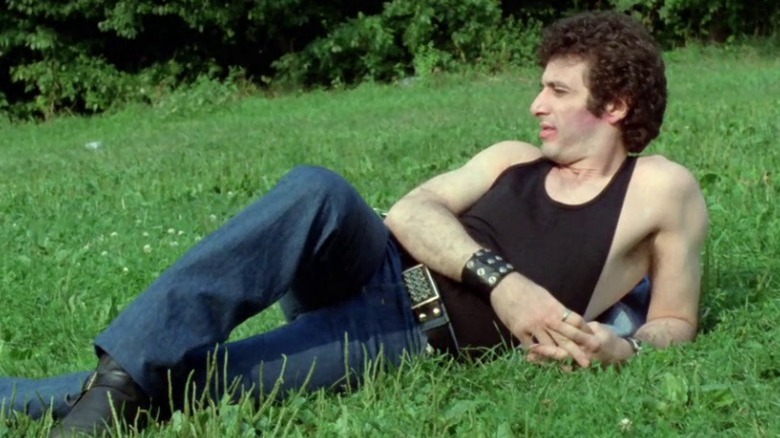 United Artists
William Friedkin's "Cruising" can be streamed on Hulu, Amazon Prime Video, and The Roku Channel, but only if you add a subscription to Cinemax. If you choose to watch the film on Amazon, you can receive a free 7-day trial to the premium cable network. If you currently have the pay cable channel as part of a TV package, simply search for the title and press play. Apart from those options, the film can be rented or purchased from Prime Video, YouTube, Google Play, Vudu, and Apple TV. The price range varies across the streamers, with the movie renting for $2.99 on YouTube, or you can purchase it in HD for $9.99.
"Cruising" is a controversial movie, and many LGBTQ+ viewers and critics have interpreted the film differently over the years. Before production even began in the summer of 1979, gay rights activist and Village Voice writer Arthur Bell organized and led protests against the movie due to its perceived victimization of gay men as those who seemingly enjoy violence and mayhem, which plays out in the actions of the murderer in "Cruising" and how he chooses his victims (via The Washington Post). 
If you have just watched the newest "American Horror Story" season and are curious about some of the plot points and aesthetics of the era, this film is a good starting point to find out more.