Black Adam's Noah Centineo Will Never Forget The First Scene With Everyone In The Hawk Crusier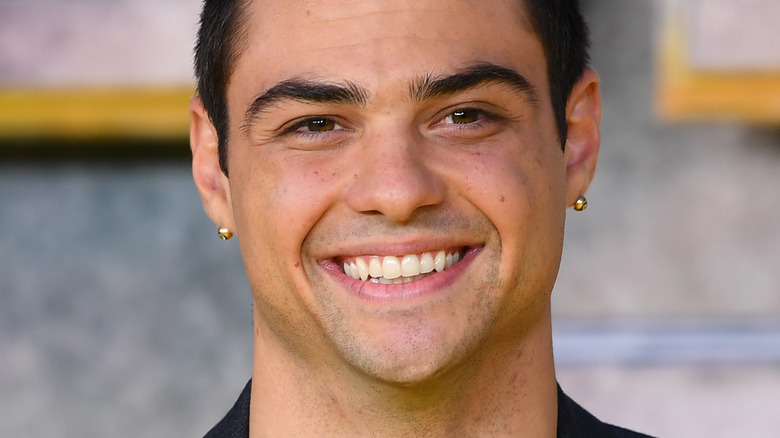 Joe Maher/Getty Images
Carrying on the DC Extended Universe as established by titles such as "Man of Steel" and "The Suicide Squad" comes director Jaume Collet-Serra's "Black Adam." The Dwayne "The Rock" Johnson-led feature sees the titular anti-hero escape his extended imprisonment to cause all kinds of chaos in the modern world. Thankfully, there's a super-team willing to stand up to the rampaging Black Adam, protect the innocent from his violence, and attempt to set him on the path to heroism. This unit is known as the Justice Society of America — not to be confused with the Justice League.
Though not as expansive as the League, the Justice Society roster is full of noteworthy members. First and foremost is Carter Hall, aka Hawkman (Aldis Hodge), who's joined by Doctor Fate (Pierce Brosnan), Cyclone (Quintessa Swindell), and Atom Smasher (Noah Centineo) — real names Kent Nelson, Maxine Hunkel, and Albert "Al" Rothstein, respectively. They each bring something unique to the team as they try to achieve their goal of keeping the world safe from various threats. Since Hall is the leader of the team, they travel around in his aptly-named Hawk Cruiser.
To Noah Centineo, the first time he and the rest of the Justice Society actors came together inside the Hawk Cruiser was a moment that he'll never forget.
Getting into character on the Hawk Cruiser was special for Centineo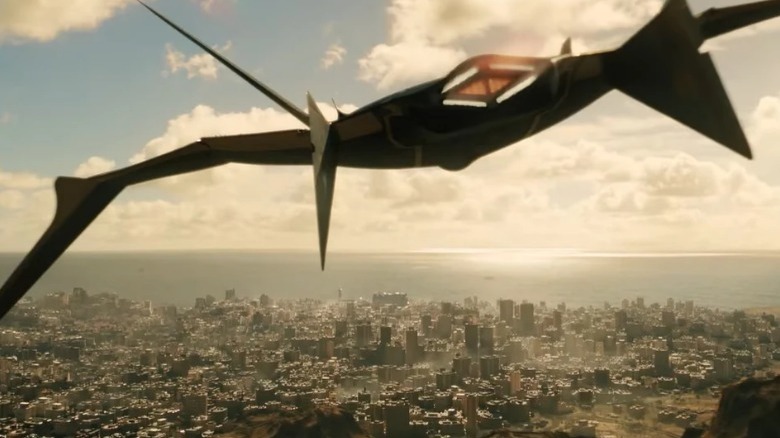 Warner Bros./DC Entertainment
Coinciding with the release of "Black Adam," some of the main cast spoke with Entertainment Weekly about the long-gestating feature. When asked about on-set moments or scenes from the film that stick out to them most, Noah Centineo recalled the first team-up inside the Hawk Cruiser. "We were seeing everybody show up, and the ensemble, this orchestra, started to play. Jaume was empowering every single one of us to take control of our character," the Atom Smasher actor said, adding that this specific experience has stuck with him and likely will for the rest of his life.
Getting to sit down with his fellow Justice Society actors inside the Hawk Cruiser was clearly a special moment for Centineo, who was already excited to get to play a superhero in the first place. "It felt like I was a kid again — a kid whose imagination had finally somehow fused together with reality," he told Den of Geek of his experience suiting up as Atom Smasher for the first time. He goes on to explain that, as a kid, he'd constantly run around pretending he was a superhero, so taking part in "Black Adam" brings things full circle for him. He concluded, "To be able to portray one in such an epic way is surreal, to say the least.
If you're eager to see the Justice Society of America come together in the DCEU for the first time ever, you're in luck. "Black Adam" is now playing in theaters everywhere.