Black Adam's Preview Scores A Promising $7.6M At The Box Office Despite Rocky Reviews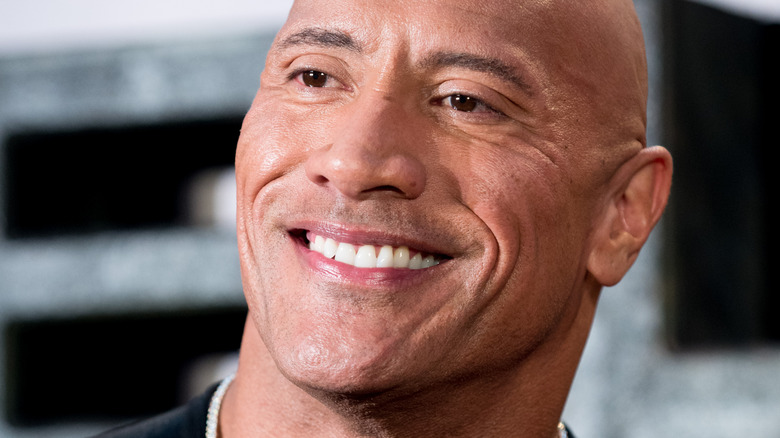 Beatriz Velasco/Getty Images
He may not be a hero to the DC Universe, but "Black Adam" could still be the savior of the U.S. box office. After an extended period of dominance from horror features like "Smile," "Halloween Ends," and even Damien Leone's "Terrifier 2," Dwayne Johnson's long-awaited superhero epic seems destined to take its rightful place as king of the domestic box office.
From Thursday night previews alone, "Black Adam" took home an impressive $7.6 million (per Variety). Though initial reactions to the film were seemingly positive, critical response has since turned sour. It currently sits at a "rotten" 42% on Rotten Tomatoes, while fans ruthlessly criticize its dialogue and skateboarding scenes. Still, these opening numbers put Johnson's 15-year passion project on track for a decent $60 million debut, which Variety states will unseat current box-office titan "Halloween Ends." These numbers are certainly nothing to sneeze at, with Variety stating that it could slightly revive the box office for the first time since "Thor: Love and Thunder." Still, these aren't necessarily the slam-dunk figures that the troubled DCEU needs right now.
Good, not godly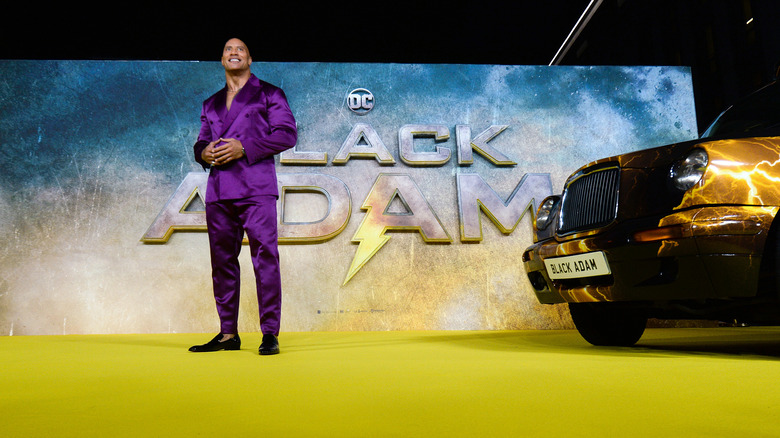 Eamonn M. Mccormack/Getty Images
For reference, the last DCEU film to hit theaters, James Gunn's critical hit "The Suicide Squad," opened to just $4.1 million in Thursday night previews, ultimately grossing a disappointing $168 million against a budget of over $180 million (via BoxOfficeMojo). Of course, this poor turnout was largely attributed to the COVID-19 pandemic, as well as the studio's controversial day-and-date release strategy with streaming service HBO Max. However, the preview numbers for "Black Adam" also bests his arch-nemesis, Shazam, whose own well-received debut earned just $5.9 million in Thursday previews (per Variety).
In the heyday of the DCEU, however, preview numbers faired far better — "Batman v Superman" garnered over $27 million in its debut, closer in step with the $29 million from "Thor: Love and Thunder" just this year. "Wonder Woman" earned $11 million in Thursday previews, while "Aquaman" earned $9 million. The biggest movie of the year, "Top Gun: Maverick" opened to $19 million in preview revenue, but was launched to a staggering $1.4 billion box-office return by glowing reviews and positive word of mouth. It doesn't seem like "Black Adam" will benefit from either.
Though the box office for "Black Adam" is inarguably impressive, it's still reaching toward the numbers achieved by a 2016 DCEU that was thriving off of goodwill and hype. Yes, the pandemic and streaming are certainly factors here, but these factors simply aren't harming their competitors at Marvel in the same way. Given the lackluster response to "Black Adam," it's hard to imagine the film will do much to revive the franchise in any meaningful capacity. If "The Flash" receives the same sort of reception — and given it can overcome its star's alleged criminal behavior — the future of the DCEU is not electric.
"Black Adam" is in theaters now.