Black Adam Has Fans All Buzzing About The Unexpected Post-Credit Scene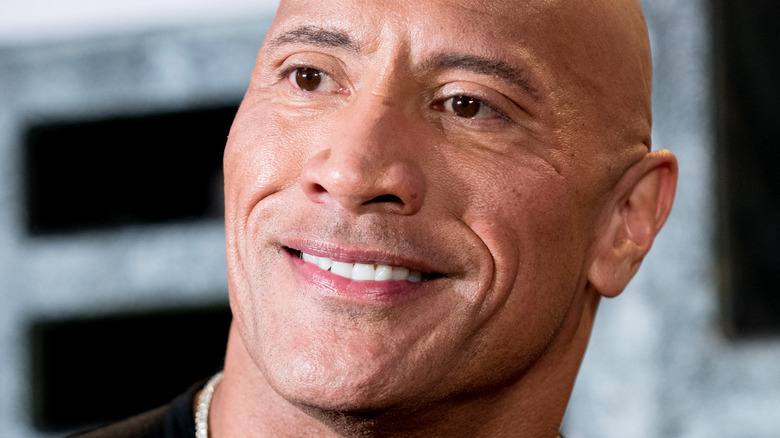 Beatriz Velasco/Getty Images
The following contains spoilers for "Black Adam."
Dwayne Johnson's "Black Adam" has finally completed its 15-year journey to cinemas. While critical reactions have been largely negative, Johnson's fan base appears to be satisfied by the feature, especially its universe-defining post-credits scene.
Chances are, if you're reading this, you have at least some idea of what happens in the much talked about post-credits scene — whether you've seen the movie for yourself or simply heard Dwayne Johnson spoil it on the red carpet. Either way, The Rock's edgy anti-hero epic has at least one high point in bringing back one of the few working elements of the early DCEU.
In the post-credits sequence, Henry Cavill's Superman appears after a contentious conversation between Black Adam and Amanda Waller (played by Viola Davis, another mainstay of the early DCEU). "It's been a while since anyone's made the world this nervous," says the Man of Steel as he emerges from a cloud of smoke in a strikingly bright version of his Justice League costume. "Black Adam. We should talk."
DC fans are thrilled, while Snyder fans recoil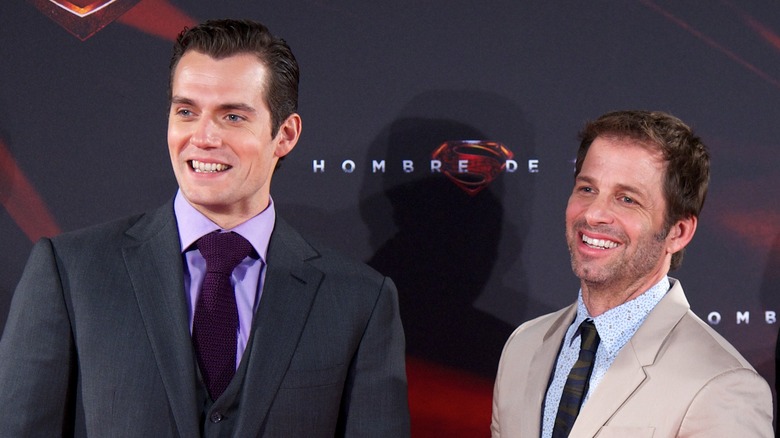 Carlos Alvarez/Getty Images
Needless to say, fan response to Cavill's return has been mostly positive. @blurayangel tweeted a video of The Rock dancing in his gym, with the caption, "DC fans when they watch the #BlackAdam post credit scene." Twitch streamer @bunnymon_tv said "Black Adam was the GOAT! that post credit scene made the whole theatre scream..." while @popetheking said "I CRIED AT THE POST CREDIT SCENE"
On the other hand, some fans — especially those obsessed with Zack Snyder — are displeased with the return. After posting their own version of the post-credits scene with Hans Zimmer's score and Snyder's black suit, one user claimed "...I cannot believe that me, a 14 year old kid did it better than multi billion dollar studio..." before continuing to tweet #BringBackZackSnyder several times in the span of a few hours. "Didn't like Black Adam's post credit scene," said @KWarrior777 "They could have used the black suit as a "statement" to show Zack Snyder's Justice League is canon. #RestoreTheSnyderVerse This is going to further divide the fandom." Seemingly alluding to the leak before the film's release, @steusmotus wrote "Christian Bale not going back to DC without Nolan is what loyalty looks like..."