Tom Felton Wants You To Know How Terrifying Alan Rickman Was On The Set Of Harry Potter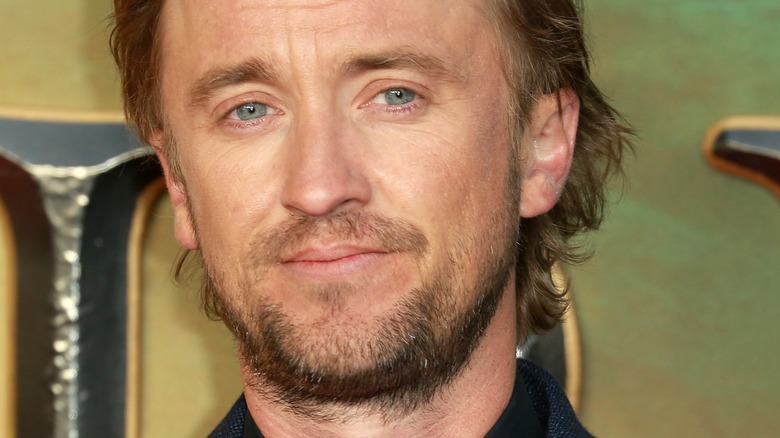 Fred Duval/Shutterstock
When Alan Rickman died in 2016, he left behind a fine body of work and an army of devoted fans. He also left behind countless actors and filmmakers with fond memories of working with the consummate actor's actor, including the stars of the "Harry Potter" film franchise. In the films, Rickman plays acerbic Hogwarts professor Severus Snape.
Much of the main cast of the "Harry Potter" movies (Daniel Radcliffe, Emma Watson, Rupert Grint, Tom Felton, and so on) were quite young when they began their stints in the franchise with "Harry Potter and the Sorcerer's Stone" in 2001. It stands to reason that they would be slightly intimidated by a veteran performer like Rickman. But in recent comments made about his time in the "Harry Potter" films, Felton (who played Draco Malfoy) shared memories of how Rickman wasn't just intimidating but downright scary.
Before fans get worried about Rickman being reprimanded for bad behavior on set, they should also know that Felton called him "terrifying in the most pleasant way."
Rickman got deep into Snape's character on set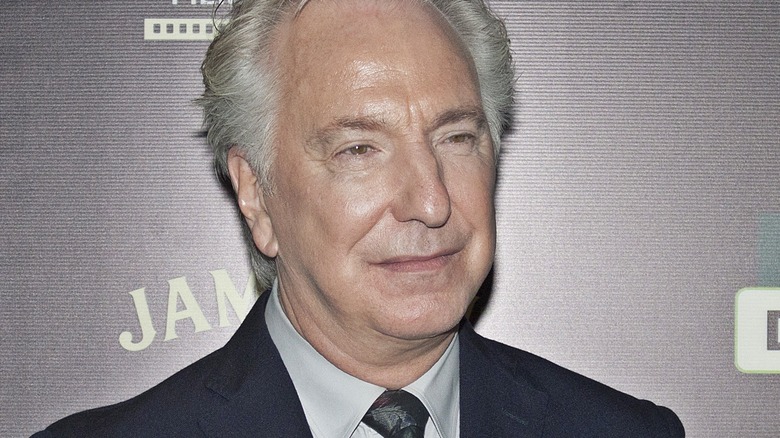 G Holland/Shutterstock
"Harry Potter" fans got their first look at Tom Felton's memories of Alan Rickman in a 2021 video on TikTok, in which Felton posted his reactions to a live rewatch of "Harry Potter and the Sorcerer's Stone." He called the experience of working with Rickman "[s]cary. He was the only actor I knew, and [he was] terrifying in the most pleasant way." He also cited the actor's kindness and "wicked sense of humor" (via Far Out).
Felton returned to the subject of Rickman at a press event promoting his upcoming memoir "Beyond the Wand: The Magic and Mayhem of Growing Up a Wizard." In one video, posted on Instagram, Felton recalled the time he accidentally stepped on the signature black cloak that Rickman wore in the role of Severus Snape.
"Eventually, I was told in no uncertain terms by Alan Rickman: 'Don't step on my f***in' cloak,'" the actor remembered. "[I] sort of giggled. [The] Death Eaters and I looked at each other and thought, 'Is he joking?' It quickly became apparent: he's totally not joking."
Felton went on to share that he did indeed accidentally step on Rickman's cloak, but after another actor made the same mistake shortly afterward, he was able to escape Rickman's wrath. "You have to bear in mind his cloak's attached around his neck –- I nearly killed the poor man!" recalled Felton. "He turned around and gave me a look you never, ever want to see."
By most accounts, Rickman was a lovely man -– unless you stepped on Snape's cloak.