Black Adam's Producers Promise We Won't Have To Wait Long For A Potential Sequel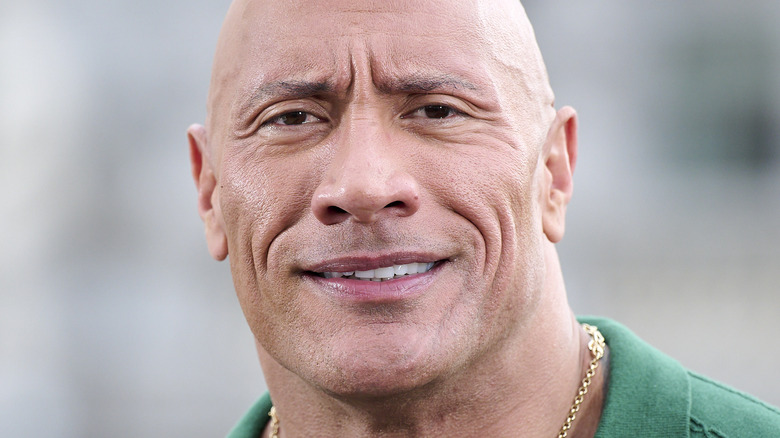 Carlos Alvarez/Getty Images
"Black Adam" is the next big DC film, and it could prove to be a major box office success story. Currently, the comic book movie is projected to earn around $135 million worldwide during its opening weekend (per Deadline). Still, like many DC films before it, reviews have not exactly been stellar thus far. As of this writing, "Black Adam" has a 45% critic rating on Rotten Tomatoes, which indicates a very mixed response.
This is obviously a big disappointment for excited fans of the character, who is portrayed by mega superstar Dwayne "The Rock" Johnson. Johnson has been attached to the project since at least 2007 (per /Film), so it's a bit of an understatement to say that the project has been gestating for a long period of time. However, according to two producers of "Black Adam," fans who do end up enjoying the film may not have to wait nearly as long for a sequel to materialize.
Black Adam's producers hope to have a sequel script completed soon
During a recent interview with ComicBook.com, "Black Adam" producers Hiram Garcia and Beau Flynn seemed pretty confident that a sequel to the upcoming film would not take nearly as long as the first film did to release. In fact, they both seemed very confident that a script for "Black Adam 2" would be completed relatively quickly. While they didn't give an exact timetable for this, their words are encouraging.
"It's not going to take that long. I can promise you that," Garcia said. "We always hope the first domino's the easy one." Flynn agreed, saying, "We will open up the magic wagon, we'll have the script ready, pretty fast."
Obviously, a lot of this will be dependent on how well the first "Black Adam" performs at the box office, but with a star like Dwayne Johnson attached, it doesn't seem super likely that it ends up being a failure by any means. Still, anything can happen in Hollywood, but it's still an encouraging sign that Flynn and Garcia are all too aware that fans do not want to wait more than a decade for a sequel to arrive.