Keke Palmer Appreciates That Jordan Peele Doesn't Spoil All The Details Of His Movies For The Actors While Filming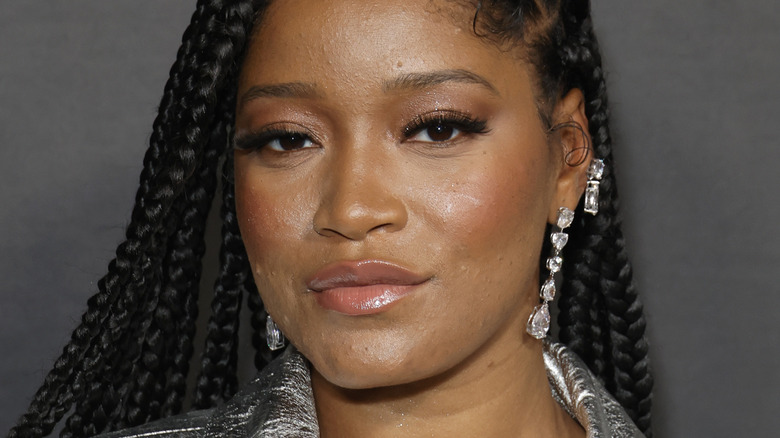 Frazer Harrison/Getty Images
Though he's more than a capable hand in front of the camera, there's no denying at this point that Jordan Peele excels behind it as well. With loads of experience in entertainment behind him, Peele made his directorial debut in 2017 with the horror thriller "Get Out." The Daniel Kaluuya-led feature received rave reviews upon its theatrical release and remains a highlight of Peele's filmography. However, instead of calling it a one-and-done with this homerun of a feature, he has continued to unveil entertaining and thought-provoking movies for theatergoers to enjoy.
Following up on "Get Out," Jordan Peele debuted "Us" in 2019 — another horror film that keeps audiences engaged narratively while examining several real-life social and political themes. For the second time in a row, Peele produced a critical favorite, paving the way for his most recent effort, "Nope." Though not as well-received as his previous films, the 2022 title is still a favorite among supporters of Peele's works. All in all, the longtime comedy actor has proven himself a consistent and skilled filmmaker who, as it turns out, has an actor-friendly directing method that doesn't harm the project in question.
According to "Nope" star Keke Palmer, one of the best parts of Jordan Peele's directorial style is that he doesn't spoil the story for the actors involved.
Palmer finds Peele's directorial style classy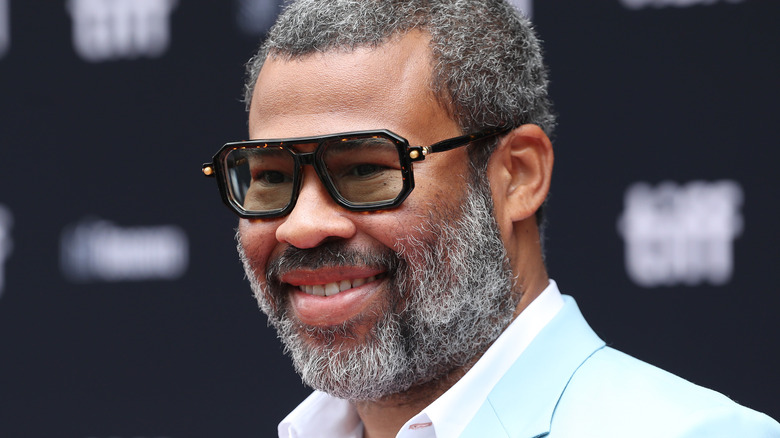 Jemal Countess/Getty Images
Ahead of the premiere of "Nope" on the Peacock streaming service, Jordan Peele, Keke Palmer, and Brandon Perea spoke to The Playlist about the film and some of the behind-the-scenes aspects of how it all came together. During the interview, Palmer revealed that one of the things she appreciates about Peele's style as a director is the fact that he doesn't divulge too much information about the story to the actors. "I love that you never even ruined the movie for your actors, though. That's really like classy, and I don't know how you do it," she told Peele, echoing a similar point made by Perea.
Peele, unsure of what Palmer means by this, then asks her to explain further, which she happily does. She explains to him, "You tell us just what we need to know in terms of your directing. Like you direct the entirety of it, but you only let us know what we need to know to get the performance we need to get." Palmer adds that the benefit of not knowing more than she needed to allowed her to sit down and watch "Nope" like every other member of the audience. In response, Peele admits that it's not his intention to withhold information, but he looks at any given scene as a chance for him and his actors to learn about and unpack the story together.
"Nope" debuts on Peacock on November 18, 2022.