Deadliest Catch's Jake Anderson Exposes His Raw Truth In His Book Relapse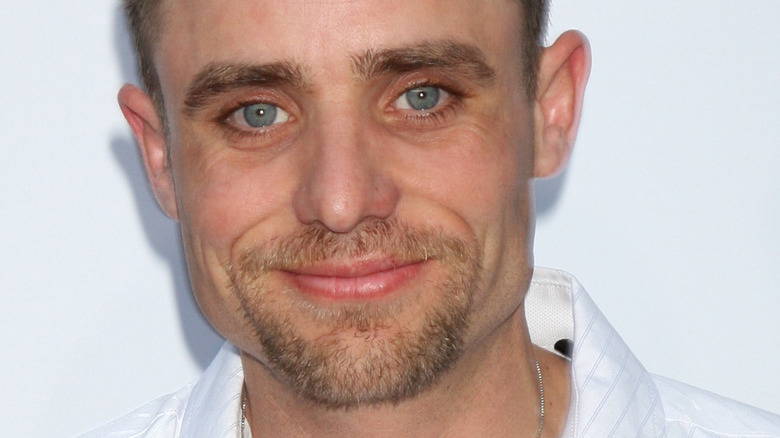 Kathy Hutchins/Shutterstock
We may receive a commission on purchases made from links.
Nearly every captain and crew member on Discovery Channel's "Deadliest Catch" has gone through their share of struggles. From the addiction battle of F/V Northwestern deckhand Matt Bradley to the post-hip surgery scare of F/V Summer Bay skipper "Wild" Bill Wichrowski, most have a story to tell — especially given their treacherous careers on the dangerous Bering Sea.
At a glance, one man seemed to enjoy an especially positive trajectory over the course of the show. When viewers initially meet Jake Anderson, he's serving as a greenhorn on the Hansen family's F/V Northwestern. Thanks to his upbeat personality and willingness to put in the effort, Anderson climbs the ladder of Sig Hansen's boat, moving up to deckhand and, eventually, relief deck boss. Currently, Anderson is a captain himself, helming the F/V Saga.
But before Hansen took a chance on him — and prior to becoming part of the Emmy-winning television series — Anderson experienced much hardship in his life. In fact, he was a completely different individual from the successful, married father seen today.
To share his story and inspire others who may be going through a similar situation, Anderson released the book "Relapse" in 2014. Let's take a look at what it's about.
Jake Anderson discusses his battle with addiction in Relapse
In 2014, "Deadliest Catch" star Jake Anderson released his debut book "Relapse," which highlights his mostly-unknown battle with addiction. After seeing success on the TV show, he wanted to use his unexpected platform to candidly share his story and let others know that they, too, can get clean.
Prior to becoming a fourth-generation fisherman, Anderson pursued a career as a professional skateboarder (via The PC Principle). However, an injury led to some dark years, which saw drug addiction, homelessness, and the loss of his sponsors. "Relapse" chronicles all of this, as well as Anderson's journey to getting back on his feet.
He said in an interview with The PC Principle, "I wrote it because I wanted people to believe in themselves, no matter what age [they] are. In this great country of ours, you can be homeless on the street like I was and decide one moment that you want to do something great, and then change your situation."
According to reviews on Amazon, "Relapse" is resonating with the masses, and it boasts a 4.6-star status. Most readers finished it within a day and felt inspired after racing through its pages. Reviewer Emily Jensen said, "Jake took his own personal stories and shared them openly to help others see that even when you hit rock bottom, or are close to it, you still have a chance ... "
Many, including reviewer BleuBird, are able to see Anderson in a new light after reading his book; "I admire him more having read the book than I ever did. His determination in accomplishing his goals, his compassion for life, and his sensitivity make him more of a 'Captain' than many."