Get Christie Love Reboot In The Works, Kylie Bunbury To Star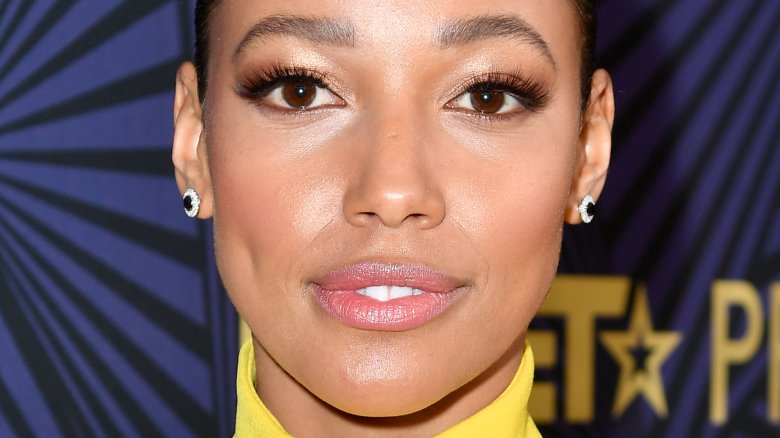 Getty Images
It's time to get Christie Love again. 
Per Variety, ABC has given the official greenlight to a reboot series of Get Christie Love with Kylie Bunbury in place to star in the lead role. 
A refresh of the 1970s drama starring Teresa Graves, the new Get Christie Love series is billed as a "music-driven on-hour drama" that focuses on the titular character, an African-American CIA agent who heads up an elite special ops unit and has the keen ability to transform into any type of person she needs to be in order to get the job done. Christie's knack for metamorphosis and masquerades is even better when she's under pressure, when the task at hand comes down to the wire, and when the stakes are life-threatening. 
Until Kerry Washington made a huge splash as Olivia Pope in Scandal, original Get Christie Love starlet Graves was the only African-American actress to lead a U.S. network drama. News of the reboot series is especially exciting considering the timing: it comes 44 years and one day after Get Christie Love first debuted on ABC. 
Debra Martin Chase (The Princess Diaries) produces the reboot series under her Martin Chase Productions label. Universal Television and Vin Diesel's One Race Televisions banner are also attached to produce in a co-production with Lionsgate Television. Empire creator Courtney A. Kemp will executive produce and showrun the new Get Christie Love. 
Most will recognize Bunbury from her recent performance as Ginny Baker, the first female professional Major League Baseball player, in the Fox series Pitch. She has also appeared in shows like ABC Family's Twisted, the Ben Kingsley-led mini-series Tut, and the CBS hit Under the Dome. Bunbury will next pop up as Michelle in the Rachel McAdams-led crime comedy movie Game Night.