NBC Orders Four New Comedy Pilots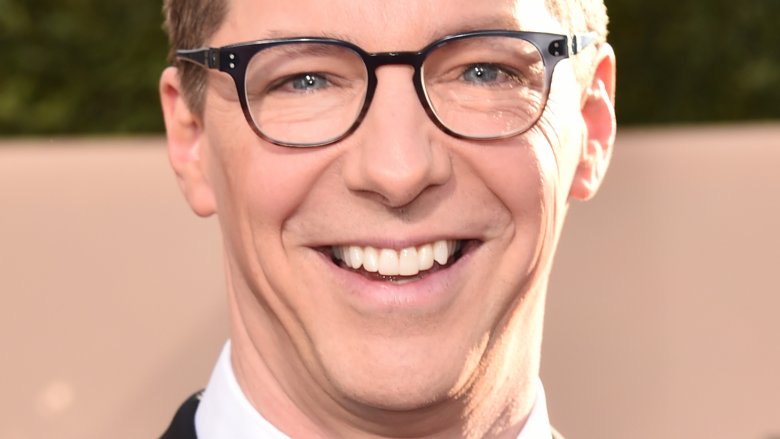 Getty Images
NBC is filling out its 2018-2019 broadcast roster. 
Per The Hollywood Reporter, the network has snagged four new comedy pilots for the upcoming television season. Established TV producers like Grimm's Sean Hayes (above) and The Good Place's Mike Schur are amongst the minds NBC has entrusted with these new projects. 
The first pilot, entitled Friends-in-Law, hails from Warner Bros. Television. The remaining three are a triple threat out of NBC's in-house studio Universal Television–Abby's, Like Family, and So Close. In a move possibly motivated by the massive success of the Will and Grace revival (which original series star Hayes had a hand in), all four pilots are multi-camera.  
Topping the comedy order list is Friends-in-Law, with The McCarthys creator Brian Gallivan attached as scribe. The story zeroes in on the lives of Brian and Jake, polar-opposite men who "must quickly figure out how to coexist when their respective best friends decide to get married."
Schur is on board Abby's under his Fremulon banner. Superstore and New Girl creative Josh Malmuth penned the script for the pilot, which takes place at an "unlicensed bar in San Diego where the regulars enthusiastically enforce a unique set of rules that give them a sense of community" and give them the opportunity to skirt around some of the riff-raff that frequent other local establishments. (Sounds like a safe haven similar to the Central Perk coffeehouse from Friends, if you ask us!) David Miner of 3 Arts joins Schur to executive produce. 
Hayes is linked to a couple of the four pilot pickups, working on So Close and Like Family for his Hazy Mills production label. Written by Friends and Will & Grace producer Greg Malins, So Close follows two hopeless romantics named Riley and Kyle, both of whom are at a turning point in their lives and are "close to settling for the wrong partner," but are "unaware that they live only blocks apart and may be each other's soul mates." Hazy Mills' top hat Todd Milliner will executive produce. 
As for Like Family, Hayes will join forces with Hot in Cleveland and Crowded creator Suzanne Martin once again. Martin wrote the script for the potential series, which centers around Aubrey and Artie, two former foster care kids who "formed the tightest of sibling-like bonds growing up together." But the older the dynamic duo get, the more they realize that being so close to one another makes navigating adulthood far more complicated than they could have imagined. Attached as executive producers are Hayes, Milliner, and Martin. 
With these new pilots housed at NBC, the network now has nine projects in its total haul, which includes four drama series and a Bad Boys spinoff show. NBC is expected to add even more in the coming weeks, given its 14-show (six dramas and eight comedies) pull in 2017.