Illusionist Derren Brown To Launch New Special On Netflix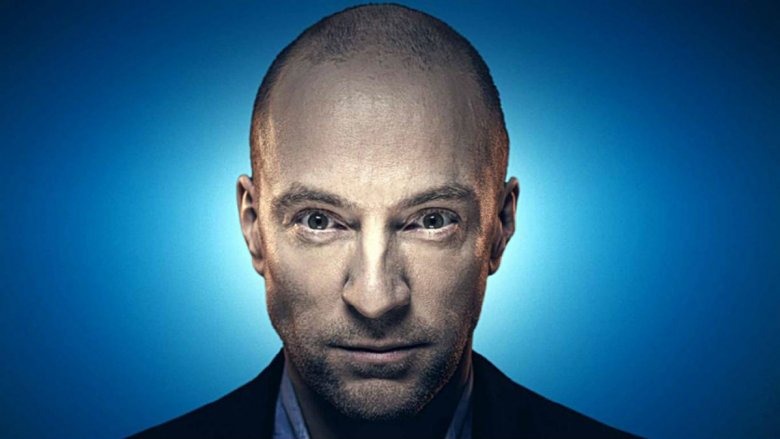 Channel 4
Derren Brown, a British illusionist known for his tricks of subconscious persuasion, is coming to Netflix with a new special, Deadline reports. Just like you've always wanted—right?
As a performer, Brown has been producing television series and specials in his native Britain for nearly 20 years, and recently wrapped up his live U.S. debut with a successful off-Broadway show, Secret.
More James Randi than Criss Angel, Brown has never claimed in his performances to possess supernatural abilities, instead being open about his methods of using psychological tricks to manipulate people's minds. His routines frequently work to expose the tricks con men and charlatans deploy when trying to portray themselves as possessing otherworldly powers for profit.
No information regarding the new, Netflix-exclusive program is currently available, with Deadline reporting that details of the special are being kept under wraps in order to preserve an element of surprise.
In addition to producing a new special, Netflix also announced that it has secured the streaming rights to two of Brown's most recent productions, 2016's Believe and Pushed to the Edge. 
Believe, a recording of one of the performer's stage shows, followed the atheist Brown as he demonstrated the tricks of faith healing, breaking down the tactics that people use to convince others that they have witnessed a miracle, 
The second special, Pushed to the Edge, explored the ways that social pressure can cause otherwise good people to do terrible things. The program caused a rash of controversy in Brown's native country for appearing to manipulate unwitting participants into committing heinous crimes, such as kidnapping a baby, or murdering a man by by shoving him off of a building.
Brown is not the first British entertainer to hop in bed with Netflix for new programming, with Charlie Brooker and Annabel Jones' Black Mirror making the jump to the streaming giant after first being produced for the U.K.'s Channel 4.
Pushed to the Edge (alternatively titled Derren Brown: The Push) will be available for streaming on Netflix on February 27. Check out the baby-stealing clip from that controversial special down below.