Netflix Announces Series Of 15-Minute Stand-Up Comedy Sets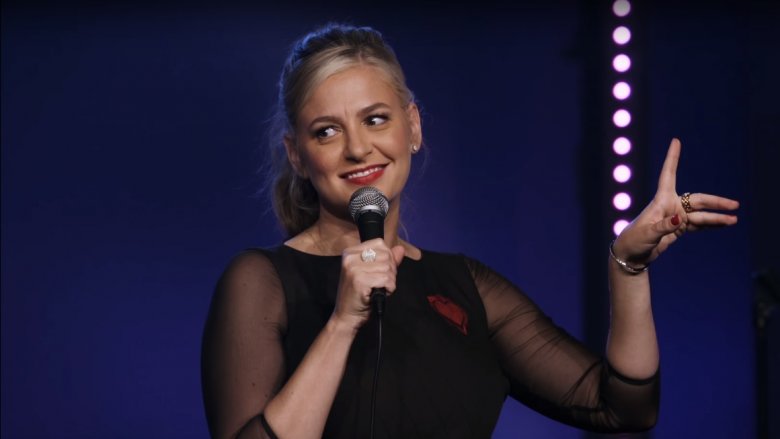 Looking for a quick laugh? Netflix has got your back.
After branding itself as a go-to spot for stand-up comedy with its "Netflix is a Joke" campaign, the streaming giant has announced it will produce a bite-sized series of comedy sets from up-and-coming comedians, each running 15 minutes in length, according to a report by Vulture.
The first installment of the currently-untitled series is set to be taped in front of a live audience at the historic Terminal West venue in Atlanta in February, with episodes to be released in bundles as the year goes on.  
The first lineup is set to feature the following comedians: Aisling Bea, Michelle Buteau, Tim Dillon, JR De Guzman, Sabrina Jalees, Janelle James, Sam Jay, Josh Johnson, Ian Karmel, Jak Knight, Matteo Lane, Max Silvestri, Taylor Tomlinson, Phil Wang, Emma Willmann, and Kate Willett. 
Though rarely (if ever) tried before on television, a 15-minute standup set is par for the course for the art form, mirroring a typical live comedy experience. Now that Netflix is making the quick hit performances available on demand, they might just prove the perfect thing for a train ride or a lunch break. 
Netflix has been making a big investment in its comedy library, releasing a bevy of full-length stand-up specials from some of the world's biggest comedians. Comedy is about so much more than just the recognizable names, though, so it's nice to see the network giving a real push to performers who have yet to reach a massive following.
In addition to producing full-length specials from the likes of Dave Chappelle and Jerry Seinfeld, the network also launched a series of half-hour sets, The Standups, last summer. A new season of that series is expected to be released later this year.