John Cena In Talks To Star In Live-Action Duke Nukem Film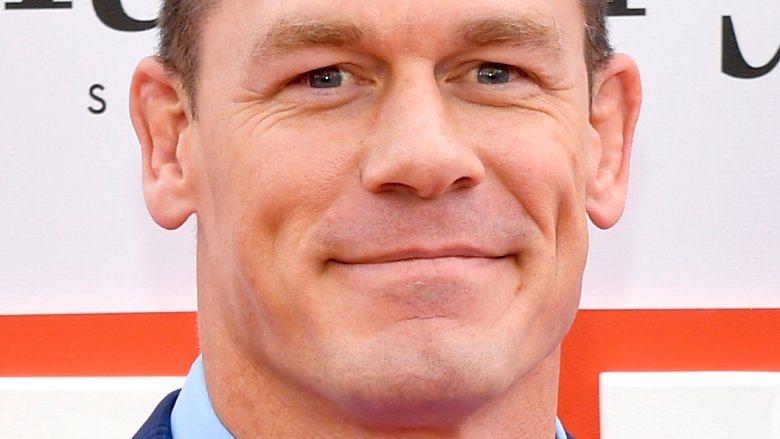 Getty Images
We can practically see the memes now. 
Wrestler-turned-actor John Cena is in negotiations to star in a live-action Duke Nukem movie, The Hollywood Reporter has announced. 
The project, which centers around the politically incorrect title hero, is housed at Paramount Pictures with Michael Bay, Andrew Form, and Brad Fuller's production company Platinum Dunes (The Purge, Teenage Mutant Ninja Turtles, A Quiet Place) attached to produce. Dimension Films previously had its hands on the pic. No writer or director is linked to the Duke Nukem movie as of Monday (January 22), though the outlet notes that the search for a scribe will start soon. The script will serve as a starring vehicle for Cena. 
Video game fans got their first taste of who Duke Nukem really is in 1991, with the 2D platform game from developer and publisher Apogee Software. That title was followed up two years later with Duke Nukem II, and again with Duke Nukem 3D in 1996. After 15 years of dormancy, the Duke Nukem franchise got a re-up when developers 3D Realms, Triptych Games, Gearbox Software, and Piranha Games, alongside publishers 2K Games and Aspyr Media, released Duke Nukem Forever in 2011 for the PC, PlayStation 3, and Xbox 360. 
The Duke Nukem series follows the muscle-bound protagonist (essentially a protein shake mix-up of action hero stereotypes) with a penchant for cigar-smoking as he battles hordes of evil aliens to save the human race, quipping slightly unsavory lines like "shake it, baby!" along the way. 
Cena has kept pretty busy on the film front lately, starring in Daddy's Home 2 during the 2017 holiday season and setting up a role in Paramount's Transformers spinoff Bumblebee. Taking into account Cena's full schedule, it remains unclear exactly when he'll have time to shoot Duke Nukem and when the film will even be scheduled for release.