Taika Waititi's What We Do In The Shadows Series Gets Pilot Order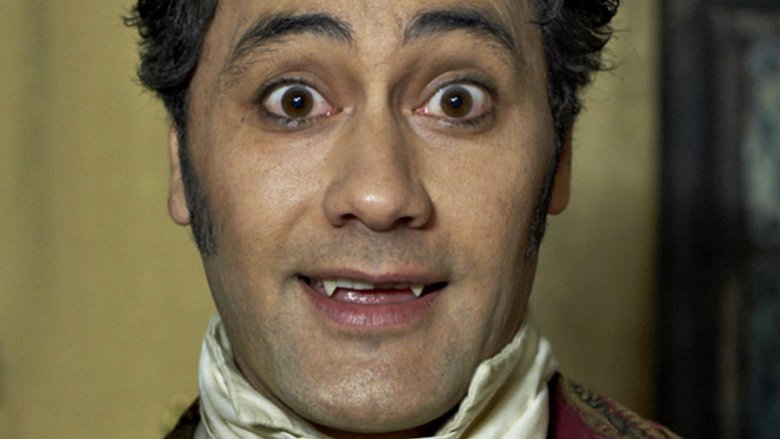 Unison Films
Taika Waititi is on a winning streak. 
Still sizzling off the success of directing Thor: Ragnarok, the New Zealander filmmaker received more good news on Monday (January 22) when FX handed a pilot order to the television reboot of What We Do in the Shadows, his 2014 mockumentary horror movie of the same name. 
Deadline confirmed the pick-up, noting that Waititi will co-write, co-direct, and co-star alongside Jemaine Clement, who starred in What We Do in the Shadows as Vladislav, the 862-year-old former tyrant and vampire with exceptional powers. Clement is also known for his performances as Oliver Bird in Legion, as Jemaine/Albi/David Bowie in the Kiwi comedy series Flight of the Conchords, and as Billy Wearslter in the Ben Stiller-led film Brad's Status. The creative will also serve as an executive producer with Waititi. 
Like the unexpectedly hilarious film, the What We Do in the Shadows series will center around a group of vampires living together in Wellington, New Zealand. Where the original featured Waititi as the uptight household leader Viago (aged 379), Jonathan Brugh as the "wild child" vampire Deacon (aged 183), and Ben Fransham as the introverted and decrepit Nosferatu-adjacent vampire Petry (aged 8,000), the show will include new characters in the same general roles. 
Actors Kayvan Novak, Matt Berry, Natasia Demetriou, Harvey Guillen are all attached to star in the series' pilot episode, which has Scott Rudin, Paul Simms, Garrett Basch and Eli Bush on as executive producers. Novak will portray Nandor, the head of the blood-sucking clan; Berry is on board as Lazslo, described as "the goofiest in the house" and the kind of vampire who "turns into a bat and flies into a wall" just for the heck of it; and Demetriou is set to play Nadja, the strong-willed female vampire of the group. Concrete details on Guillen's character weren't given, but it's believed that he'll take on the role of Nandor's assistant. 
The forthcoming reboot series doesn't yet have a release date, considering it's still in the super-early stages of development, but we'll update you as more information becomes available.