Jensen Ackles Has Had A Tricky Time Getting The Music To Match The Time Period In The Winchesters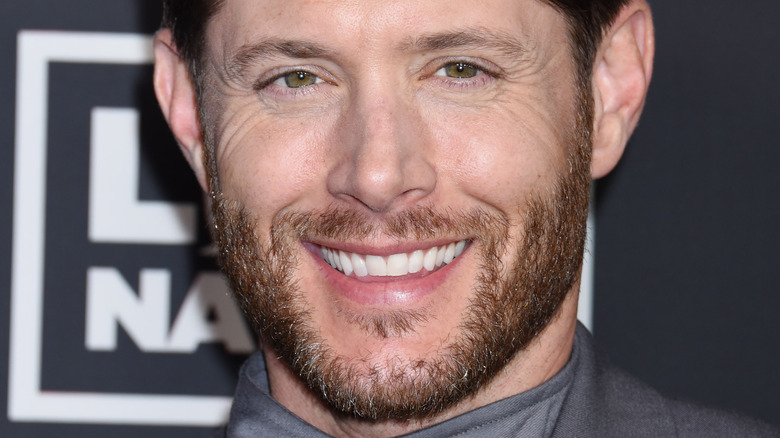 Ga Fullner/Shutterstock
Watch any episode of "Supernatural," and there are many things that you can expect. Sam (Jared Padalecki) and Dean Winchester's (Jensen Ackles) codependent relationship, their tendency to sacrifice themselves for each other, and — of course — the rock 'n' roll soundtrack. Dean idealizes everything about divisive parent John Winchester (Jeffrey Dean Morgan), including his love for '80s rock. "Carry On My Wayward Son" by Kansas has been the unofficial theme song of the series, and Rick Springfield even made a guest appearance in Season 12.
Now that "Supernatural" has ended its historic 15 seasons, it looks like the new CW series "The Winchesters" is due to pick up the mantle. A prequel to the original, "The Winchesters" is a period tale that follows Dean and Sam's parents, Mary Campbell (Meg Donnelly) and John Winchester (Drake Rodger). Set in the early '70s, "The Winchesters" is a perfect opportunity to pay homage to music favorites. Getting the music right was necessary for the show, which is what made Ackles' job more challenging than anticipated.
1973 was fairly early in the days of classic rock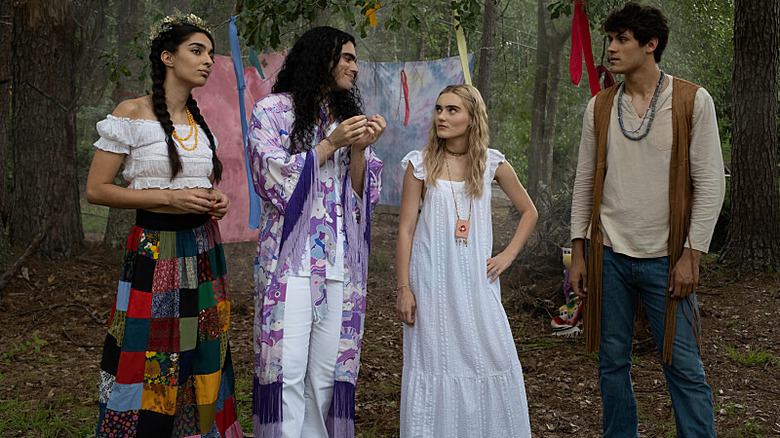 Elliot Brasseaux/The CW
After Jensen Ackles became a fan favorite for his portrayal of the self-deprecating Dean Winchester, he was ready for a new challenge. He and his wife Danneel Ackles put their minds together to put forward a new "Supernatural" adventure (via Variety). As executive producers on the series, they have their hands in many decisions, including the music for the fledgling series. "The Boys" actor made sure that music was just as important as in the first series but admitted at New York Comic Con that there were some difficulties with song choice.
"The tricky thing was, we were trying to be time-authentic," Ackles stated (via SyFy Wire). Because "The Winchesters" begins in 1973, the music catalog is not as expansive as some would think. "There was a lot that happened after '73!" Ackles continued. "There was a lot of good music [that didn't make the cut], and we were like [wincing and laughing at the same time]: 'Awwww!'...It'll skew older, but...look. A lot of great music came out in the late '60s. We might be asking for forgiveness on a few songs, if it's like, 'Oh, that [song] was [from] '75.'" More than anything else, this is just motivation for "The Winchesters" to find the popularity of its predecessor. Should the series last past Season 1, there is a chance that the series could catch up to the years with more classic tunes.