Tom Felton Didn't See Much Of J.K. Rowling On The Harry Potter Set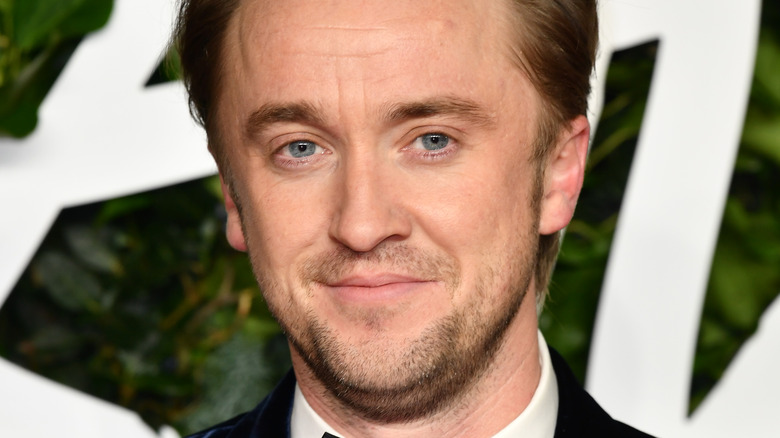 Gareth Cattermole/bfc/Getty Images
"Harry Potter" is one of the most beloved series of all time — in both the book world and the film world. The films, for one, managed to get a slew of major actors (from Alan Rickman to Ralph Fiennes and more) for the cast, all while making stars out of its younger cast members. The majority of these cast members returned to celebrate the 20th anniversary of the films for the January 2022 HBO Max special. However, despite the fact that the films have remained so special to fans and to the cast over the years, there is a bit of an elephant in the room when it comes to the "Harry Potter" stories: book series author J.K. Rowling.
For the last few years, Rowling has faced backlash for several instances in which she expressed anti-trans views, both on social media and in essays. Several "Harry Potter" cast members have spoken out against Rowling's comments — with Tom Felton, who played Draco Malfoy, being the most recent one to do so. Here's what Felton had to say on the matter of distancing the films from Rowling.
Felton said Rowling wasn't on the film sets very often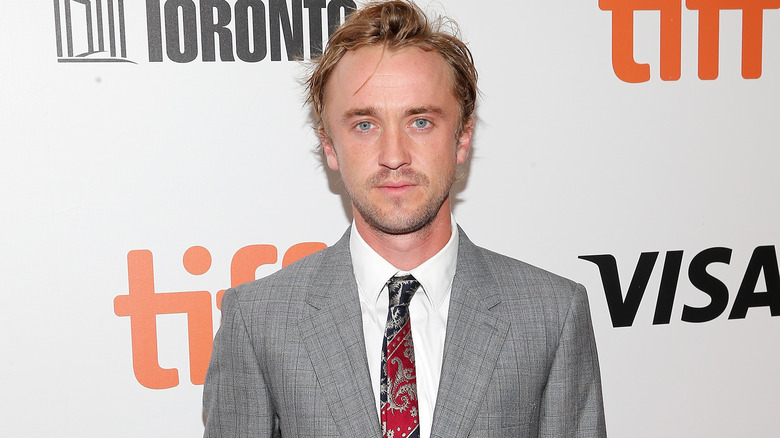 J. Countess/Getty Images
Felton sat down with The Independent in October 2022 to discuss his recently released memoir, "Beyond the Wand: The Magic and Mayhem of Growing Up a Wizard." Given that Felton had yet to address Rowling's controversial comments, the author came up in Felton's conversation with The Independent and Felton gave a more neutral answer than some of his co-stars, but did express his own beliefs. After noting that he doesn't know the specifics of what Rowling has said, Felton continued, "I mean, the obvious things to say are that I'm pro-choice, pro-discussion, pro-human rights across the board, and pro-love. And anything that is not those things, I don't really have much time for."
The actor then took the opportunity to distance Rowling from the film series, stating, "as much as Jo is the founder of [these] stories, she wasn't part of the filmmaking process as much as some people might think. I think I only recall seeing her once or twice on set."
On the other hand, he did make a point to give Rowling credit for creating the story that has brought together so many fans of so many different backgrounds. However, as Independent writer Louis Chilton noted, Rowling is noticeably absent from Felton's acknowledgment section, in which he thanked many members of the cast and crew.
Other Harry Potter cast members have condemned Rowling's comments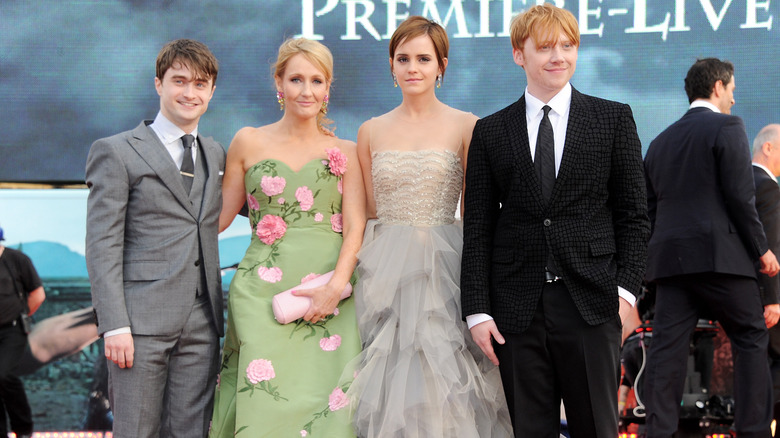 Dave M. Benett/Getty Images
Several "Harry Potter" cast members have spoken out against Rowling's comments — including the franchise's three stars: Daniel Radcliffe, Emma Watson, and Rupert Grint. In June 2020, Radcliffe wrote an essay for The Trevor Project — a nonprofit organization advocating for LGBTQ youth which Radcliffe has a history of involvement, in which he makes his pro-trans stance clear, in opposition to Rowling. Radcliffe wrote, "Transgender women are women. Any statement to the contrary erases the identity and dignity of transgender people and goes against all advice given by professional health care associations who have far more expertise on this subject matter than either [Rowling] or I." The actor then encouraged fans to not let Rowling's comments get in between them and the meaning that they took from the book series.
Like Radcliffe, Watson was also quick to make her pro-trans stance clear following Rowling's comments. In June 2020, Watson took to Twitter, writing, "Trans people are who they say they are and deserve to live their lives without being constantly questioned or told they aren't who they say they are." She then linked to two charities that support trans rights, Mermaids and Mama Cash, and encouraged her followers to donate if possible.
Finally, Grint gave a statement to the Sunday Times, blatantly opposing Rowling's comments. Grint said, "I firmly stand with the trans community and echo the sentiments expressed by many of my peers. Trans women are women. Trans men are men. We should all be entitled to live with love and without judgment" (via People).