Playing Nicky On Blue Bloods Taught Sami Gayle How To Advocate For Herself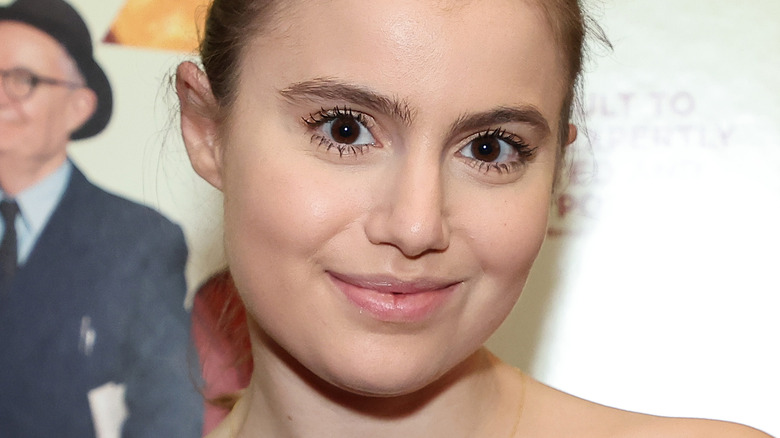 Arturo Holmes/Getty Images
It goes without saying that "Blue Bloods" is a police procedural at heart, as most of its stories concern the New York City Police Department handling cases of varying severity. Although, the program very much holds its own as a family drama at the same time. Throughout its 13 seasons, "Blue Bloods" has put its spotlight on the Reagans: a family that has deep roots in New York City's law enforcement system and strives to keep their home safe. Sometimes they clash for one reason or another, but they never let their professional lives destroy their personal bonds.
As "Blue Bloods" unfolds, different members of the Reagan clan take the lead depending on the narrative being told. Oftentimes the focus goes to the likes of Frank (Tom Selleck), Danny (Donnie Wahlberg), and Erin Reagan (Bridget Moynahan), with the others left to grow as characters in the peripherals. For example, Erin's daughter, Nicky Reagan-Boyle (Sami Gayle), spends the early seasons of the show as a supporting presence before becoming a more prominent entity from Season 5 to Season 10, where she seemingly gave up her main cast member status.
As Nicky evolved as a person, so did the actress behind her, Sami Gayle. In fact, Gayle would even say that her "Blue Bloods" role taught her a great deal about advocating for herself in real life.
Nicky has made Gayle unafraid to speak up for herself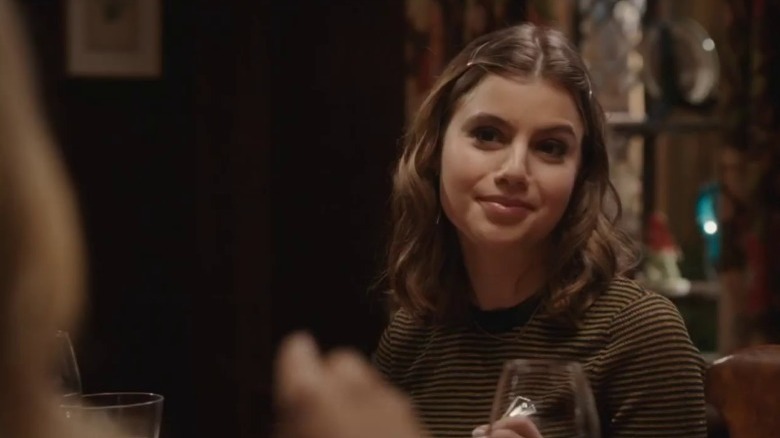 CBS
In late December 2020, Sami Gayle spoke to Glitter about "Blue Bloods" and her tenure playing the strong, opinionated Nicky Reagan-Boyle. When asked about how the series has impacted her as a person and on-screen talent, Gayle touched on how Nicky's personality influenced her as she matured alongside the character. "Growing up with her by my side helped me learn to speak my truth and to advocate for myself in my personal and professional lives," she told the publication, mentioning Nicky's ability to speak up no matter the situation or consequence really resonated with her.
Despite her strong connection to Nicky, Sami Gayle largely disappeared from "Blue Bloods" following Season 10, making her last appearance in a guest capacity in Season 11's "Atonement." In-universe, Nicky took a job in San Francisco, which explains her absence from the Reagan household. As for Gayle herself, she hasn't stated she wouldn't come back to the program, but she has other things on her plate. As she wrote in a 2021 Instagram post, she's not keen on maintaining the same dull routine. She wants to branch out, try new things, and get out of her comfort zone to keep her life and career interesting.
Sami Gayle has come a long way thanks to her Nicky Reagan-Boyle role — professionally and personally. Perhaps, someday she'll return to the role that changed her for the better, but in the meantime, she seems to be doing just fine.