The Staggering Number Of Hours Netflix Subscribers Have Spent Watching The Watcher's Debut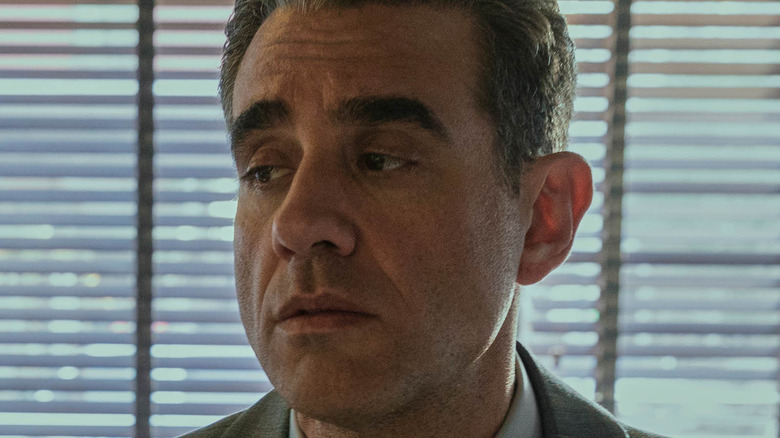 Netflix
Netflix's "The Watcher" only just premiered on October 13, 2022, but it's already become one of the most successful streaming shows of the year–despite lackluster reviews.
Co-created and co-written by mega-producer Ryan Murphy, the story follows the Brannocks, a well-off New York City family who think they've found their dream home when they move into a house in Westfield, New Jersey. The Brannocks' dream turns into a nightmare when they begin receiving mysterious typewritten letters from someone who claims to be watching their house. As the Brannocks try to discover the identity of "the Watcher," nearly everyone becomes a suspect–and not just their overbearing neighbors, but actual members of the Brannock family. Most chilling of all, "The Watcher" is based on a true story. 
Reviewers haven't been impressed. On Rotten Tomatoes, just 31% of critics had positive things to say about the series. Meanwhile, only 41% of the audience reviewed the series favorably. But the actual viewership numbers tell a much different story.
A whole lot of people have watched The Watcher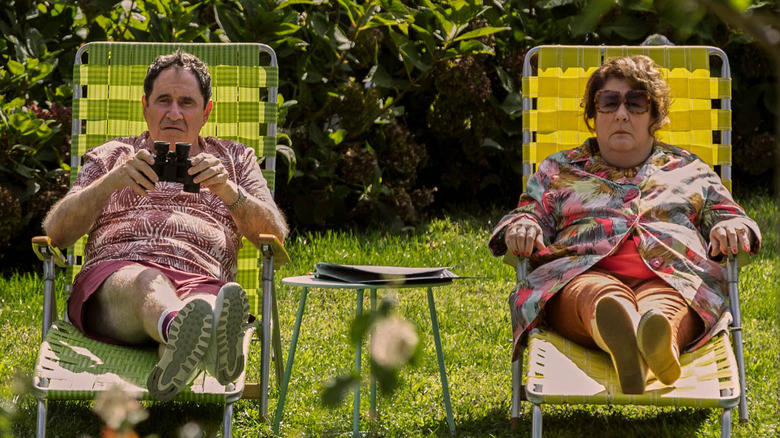 Netflix
According to Netflix, "The Watcher" topped the Global Top 10 list for the period between October 10 and October 16, with a jaw-dropping 125.01 million hours watched. That means human beings collectively spent 14,270 years watching the program.
Another Ryan Murphy show took the second slot on the list. Over the same period, "Dahmer-Monster: The Jeffrey Dahmer Story" was watched for 122.78 million hours. As reported by Deadline, "Dahmer" occupied the top spot for the previous 21 days. So far, "Dahmer" has racked up 701.37 million hours viewed, making it the second most-watched season of TV in Netflix history after "Stranger Things 4."
As if that wasn't enough, a third Ryan Murphy project, "Mr. Harrigan's Phone," a film he produced, came in second on the Top 10 English Films List at 35.42M hours viewed (via Deadline).
Altogether, it looks like the $300 million overall deal Netflix signed with Murphy in 2018 is paying off handsomely (per Deadline).