New Pacific Rim Uprising Trailer Coming Soon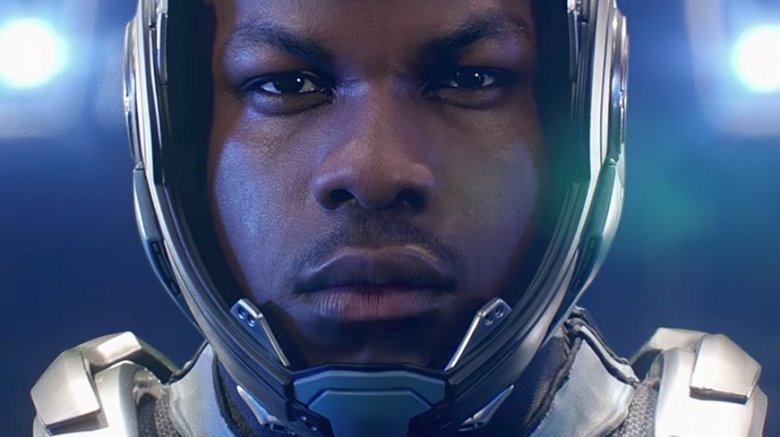 A new look at Pacific Rim Uprising is apparently headed our way–and fast.
As reported by Trailer-Track, those anxiously awaiting director Steven S. DeKnight's forthcoming sequel may be treated to a new trailer for the film as early as next week. The outlet's estimation comes after the Alberta Film Classification office in Canada recently rated the next clip of Pacific Rim Uprising. Clocking in at two minutes and 24 seconds, the trailer might be screened theatrically in the coming days, aligning with the January 26 launch of Maze Runner: The Death Cure, according to the outlet.
On the flip side, distributor Universal Pictures might pull the reins back and wait to show off the new Pacific Rim Uprising trailer until Marvel's Black Panther thunders into theaters, but this is a less logical decision in comparison given that Black Panther is still (just under) a month away from launching. Another tease at the follow-up flick may come during the Super Bowl on February 4, since Universal is confirmed to have advertisement time throughout the televised event. This complicates the new trailer's projected timeline a bit, as Universal could either debut it beforehand and then release the television spot in February, or choose to unveil both at the same time–the trailer online and the spot on the small screen. 
Audiences got their first solid peek at Pacific Rim Uprising during New York Comic-Con back in October of 2017 in the form of a short teaser, with the official trailer following two months later. 
Star Wars actor John Boyega leads Pacific Rim Uprising as Jake Pentacos, joined by Scott Eastwood as Nate Lambert, Cailee Spaeny as Amara Namani, Charlie Day as Dr. Newt Geiszler, Burn Gorman as Dr. Hermann Gottlieb, Rinko Kikuchi as Mako Mori, Jing Tian as Liwen Shao, Adria Arjona as Jules Reyes, Karan Brar as Suresh, Ivanna Sakhno as Vik, Zhang Jin as Marshal Quan, Mackenyu as Ryoichi, Shyrley Rodriguez, Levi Meaden as Ilya, Rahart Adams as Tahima Shaheen, and Zhu Zhu as Juen.
Here's the official synopsis for the film: "The globe-spanning conflict between otherworldly monsters of mass destruction and the human-piloted super-machines built to vanquish them was only a prelude to the all-out assault on humanity. Jake Pentecost, a once-promising Jaeger pilot whose legendary father gave his life to secure humanity's victory against the monstrous 'Kaiju,' has since abandoned his training only to become caught up in a criminal underworld. But when an even more unstoppable threat is unleashed to tear through our cities and bring the world to its knees, he is given one last chance to live up to his father's legacy by his estranged sister, Mako Mori–who is leading a brave new generation of pilots that have grown up in the shadow of war. As they seek justice for the fallen, their only hope is to unite together in a global uprising against the forces of extinction. Jake is joined by gifted rival pilot Lambert and 15-year-old Jaeger hacker Amara, as the heroes of the PPDC become the only family he has left. Rising up to become the most powerful defense force to ever walk the earth, they will set course for a spectacular all-new adventure on a towering scale."
Pacific Rim Uprising is due out on March 23.