Terrifier's Director Teases A Third Installment As Part 2 Stuns Audiences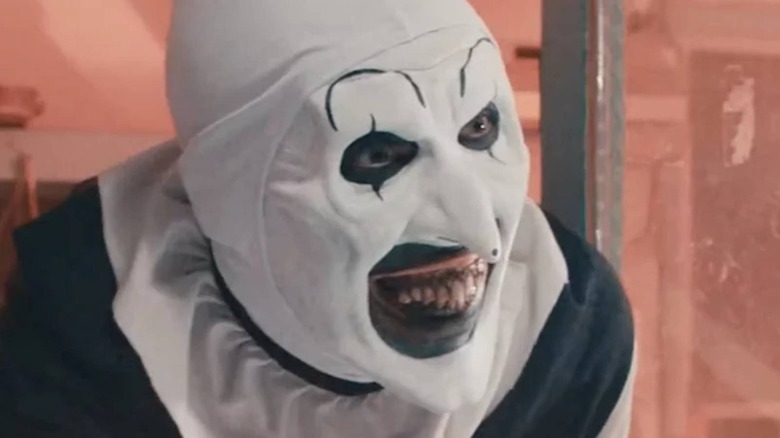 Bloody Disgusting
"Terrifier 2" is proving what many genre fans already know — indie horror can compete with major studio releases. This weekend should have heralded Laurie Strode's final battle in "Halloween Ends," instead, hype continues to swirl around Art the Clown's brutal adventure. The film opened in early October with special previews garnering $400,000 on its way to a $1.22 million first weekend (via Forbes); the impressive run continues after its second weekend — putting its 11-day total at $2.3 million (via IndieWire).
The film had little in the way of marketing, making word-of-mouth essential to its success. Luckily, director and writer Damien Leone leaned into what made the first "Terrifier" a cult classic; he ups the gore to levels that match or exceed the original's famous hacksaw murder (via Bloody Disgusting). Fans are hitting social media to suggest he went above and beyond their expectations. Reports of bathrooms full of vomit, theater patrons heaving, and some even feeling light-headed or fainting are creating more than enough publicity for "Terrifier 2" (via AV Club).
Speculation has already begun about a possible third title in the series. Is there another murderous rampage for Art the Clown? Leone is speaking on what might be in store for his devious creation.
Art the Clown isn't done yet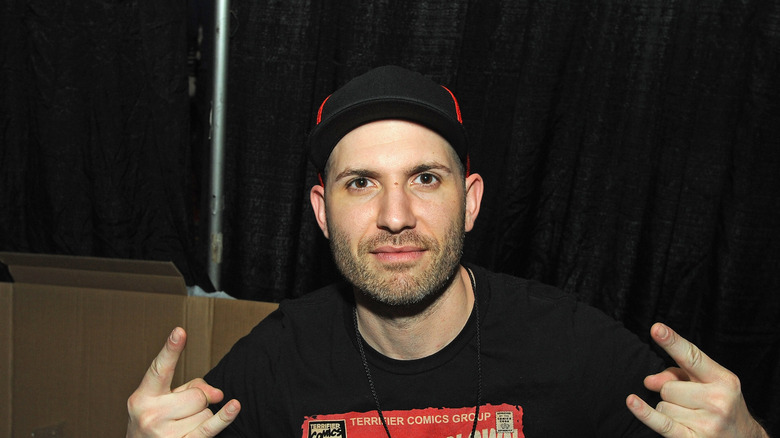 Bobby Bank/Getty Images
Anyone who has seen "Terrifier 2" may have a hint about Leone's plans for the film series; a cliffhanger makes it clear that there's more ahead for the fairly new addition to horror's iconic characters. "Not to give away spoilers, but we really have a nice twisted cliffhanger at the end of Part 2," Leone told EW. "There's a lot more to explore with Art the Clown for sure."
It's been over a decade since the filmmaker first brought Art the Clown to life with 2008's "The 9th Circle" and the 2011 short film "Terrifier." Those shorts paved the way for Leone to introduce the character to feature-length projects — starting with the horror anthology "All Hallows Eve."  Years of living with his most famous creation gave the writer and director pause for thought about future cinematic outings. Leone relayed those fears to Bloody Disgusting shortly before "Terrifier 2" hit theaters. Foremost among his worries was the possibility of it all "growing stale." He later stated that the fans' zeal for the films and their main character was "flattering" but felt concerned that the franchise's possible future entries would "fall flat eventually."
Leone's worries have yet to become a reality. "Terrifier 2" sits at 89% among critics' scores and 90% on the audience score on Rotten Tomatoes. Rue Morgue's Michael Gingold summed up much of the praise writing the film "works best as an exercise in macabre style."