Keke Palmer Weighs In On The Future Of Aziz Ansari's Being Mortal After The Bill Murray Mess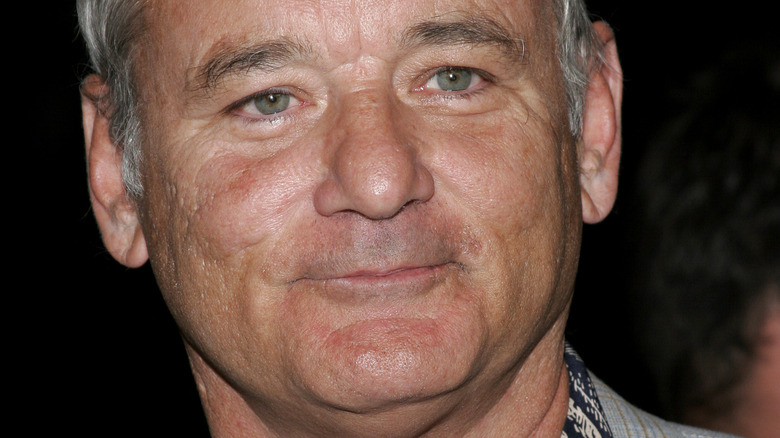 Tinseltown/Shutterstock
As new allegations against actor and Hollywood legend Bill Murray come to light and old allegations continue to be reevaluated in the more severe and public lens of the 2020s entertainment industry, the future of his film "Being Mortal" remains unclear. Directed by Aziz Ansari, the film was shut down in April 2022 after a complaint was filed against Murray for inappropriate behavior on set. As reported by Puck, the actor allegedly straddled a production assistant, kissed her lips through their face masks, and kissed her body (via Rolling Stone).
Allegations against the actor have been somewhat of an open and carefully ignored secret in Hollywood. In 2015, the animated comedy series "BoJack Horseman" referenced Murray's controversies in the Season 2 episode "Hank After Dark," with Diane Nguyen (Alison Brie) including his name in a list of "celebrities who have done much worse things."
"Nope" star Keke Palmer — who was set to star in the film alongside Ansari, Murray, and Seth Rogen — has indirectly addressed the situation and provided her perspective on whether the film could possibly move forward without Murray's involvement.
Major rewrites would be necessary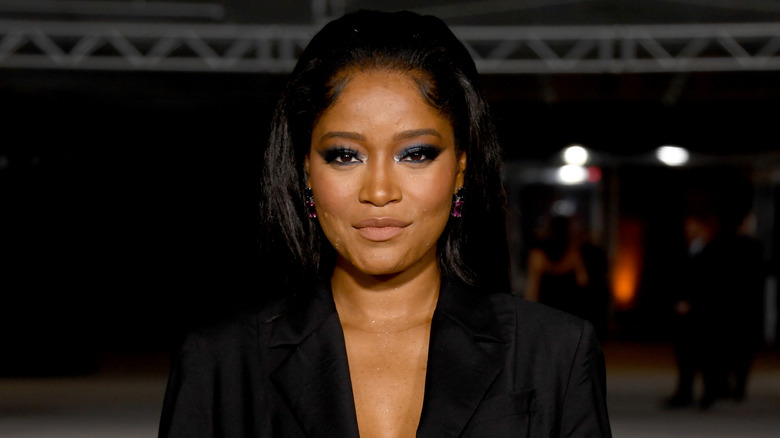 Jon Kopaloff/Getty Images
Speaking to Variety on the press carpet at the Academy Museum gala, Keke Palmer praised Aziz Ansari and appeared hopeful but cautious about the future of "Being Mortal." "It's an amazing film. If there is some way to be able to complete, salvage it, I would want to do it," she said.
Palmer expressed that if anyone could figure out how to save the suspended project, it would be Ansari, though she did admit that it would likely require a "major rewrite," which could point toward the possibility of the film moving forward without Bill Murray in the cast. For his part, Murray told CNBC, "I did something I thought was funny and it wasn't taken that way. ... It's been quite an education for me."
"Being Mortal" sees the unique collaboration of several actors with vastly different public experiences in the post-#MeToo world. In addition to Ansari's alleged sexual assault, which the comedian has apologized for but denied (via Insider), Seth Rogen faced questions about his relationship with longtime creative partner James Franco, telling the Sunday Times, "I despise abuse and harassment, and I would never cover or conceal the actions of someone doing it, or knowingly put someone in a situation where they were around someone like that" (via The Cut). He also stated that he does not plan to work with the actor in the future, nor has he since 2019's "Zeroville."
Even among this group, however, Murray stands alone for the sheer length of his alleged behavior.
A brief timeline of Murray's alleged inappropriate on-set behavior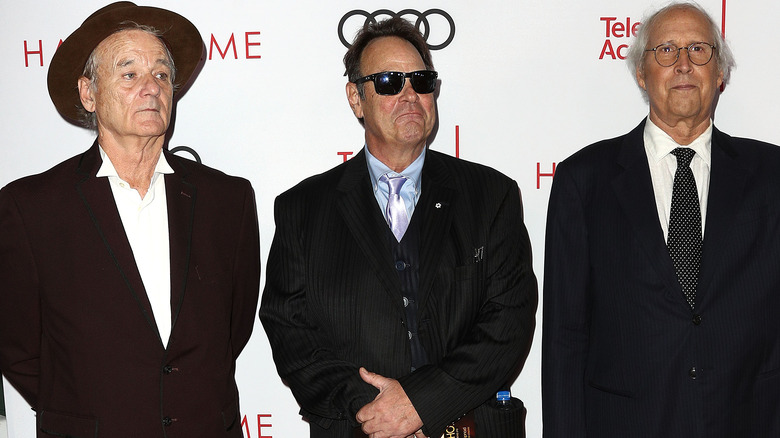 Frederick M. Brown/Getty Images
In 1978, Bill Murray instigated a physical altercation with Chevy Chase in a "Saturday Night Live" dressing room on the night the latter came back to guest-host (via The Howard Stern Show). As Chase himself tells it, "I was probably a little full of myself after a year of fame or whatever. I think that Billy probably wanted to knock me down a couple of rungs."
In 1991, while on the set of "What About Bob?," Murray violently threatened producer Laura Ziskin, breaking her sunglasses and throwing them across the parking lot (via The Baltimore Sun). Thinking back on Murray's on-set behavior in 2019, fellow "What About Bob?" co-star Richard Dreyfus called him a "drunken bully" (via Yahoo! News).
While filming 2000's "Charlie's Angels," Murray also had a dispute with actor Lucy Liu, who said in a 2021 podcast, "Some of the language was inexcusable and unacceptable" (via Los Angeles Times). In 2008, Murray's ex-wife Jennifer Butler filed for divorce, alleging that Murray was physically and emotionally abusive, as well as addicted to sex, alcohol, and other narcotics (via Chicago Tribune).