Karate Kid And Cobra Kai Star Ralph Macchio Discusses His Joyous Last Memory Of Pat Morita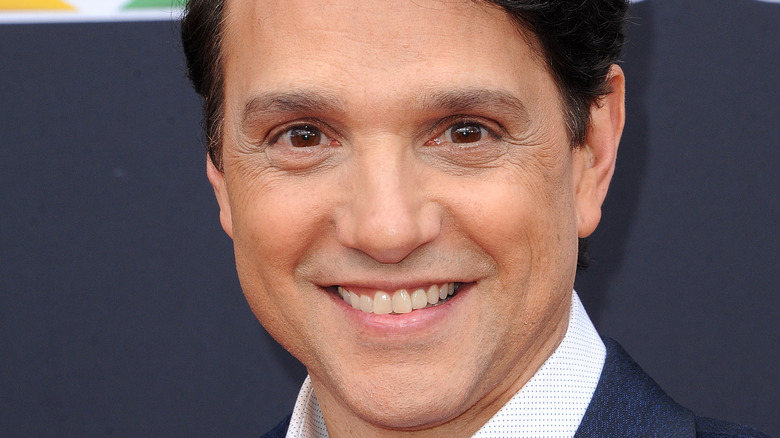 Tinseltown/Shutterstock
It's rare to foster a friendship that lasts a lifetime. It's even more blessed for that friendship to span generations and blossom, despite there being a very large age gap. So went the friendship between the late Pat Morita and Ralph Macchio, who played mentor and mentee in the "Karate Kid" series of films. While Daniel LaRusso and Mr. Miyagi developed a connection that lasted for year years and turned into a father-son relationship that defied cultural and generational gaps, the two actors behind these iconic roles became close in their real lives as well. 
While Morita died in 2005, Macchio has continued to play LaRusso in the successful Netflix spin-off series "Cobra Kai." But Mr. Miyagi's legacy looms large over the franchise. Macchio recently revealed in an interview that he and Morita had a laugh-packed, final face-to-face encounter, and it's a story that will leave "Karate Kid" fans saying "aww" in response.
Morita and Macchio had one last jovial meeting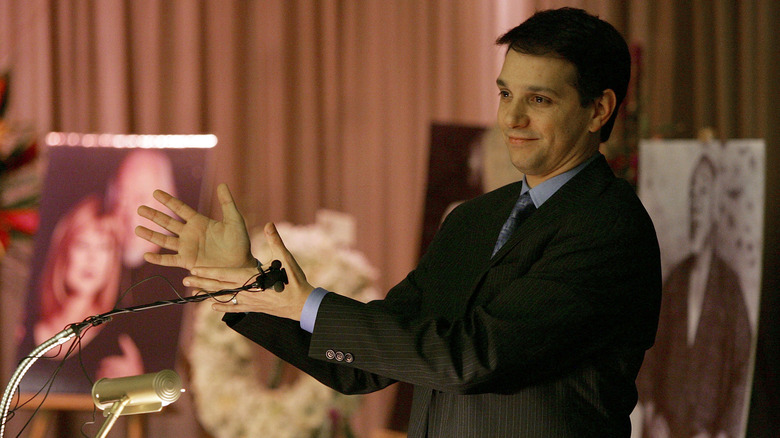 Ethan Miller/Getty Images
Per an interview conducted with USA Today ahead of the release of his autobiography "Waxing On: The Karate Kid and Me," the last time Ralph Macchio saw Pat Morita was during a 2004 ceremony at the Lincoln Center, where Morita received an Excellence Award. Macchio recalls that a short conversation took place that night. "[T]here's a picture of that in the book of us that night, together, smiling, laughing, cracking jokes. And it was the first time we were seen together in probably 20 years."
Per Macchio, this was common for the two of them, as their busy lives as actors and family men on separate coasts required them to be in different places at different times. But the actor reports that he and Morita maintained close contact via telephone calls and answering machine messages and might have spoken one more time after that day. "We may have spoken on the phone after that. He would leave those messages, "Hey Ralphie, it's me, Unca Popzi! I love your a**, baby. What you doing?" 
Macchio expounded upon his closeness to Morita, saying, "He and I were close, friendly. People say, 'Oh, did you guys do everything together?' No, not really [...] But there was that special relationship/connection that when I looked at him, it was nothing but love, from the aspect of understanding we had something special. "
It's a tender memory about a relationship that lasted decades, and one "Karate Kid" fans can now share in.