Grown-Ish Renewed For Season 2 At Freeform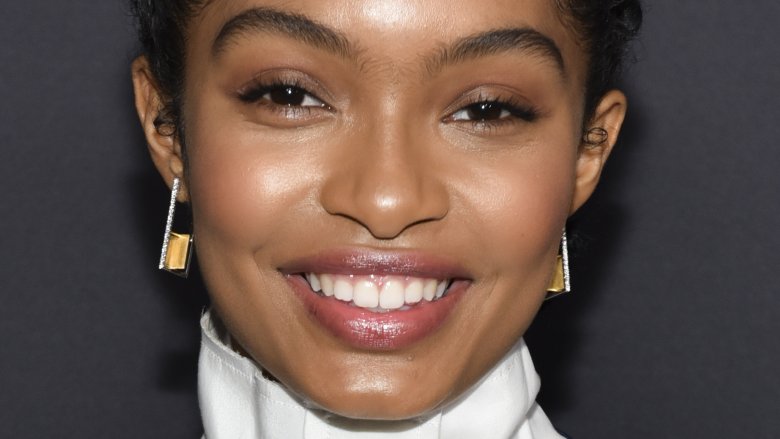 Getty Images
Grown-ish still has some growing to do. 
Per The Hollywood Reporter, network Freeform has renewed the Black-ish spinoff series Grown-ish for a second season. 
The news broke during the first-ever Freeform Summit event on Thursday (January 18) in Los Angeles, where series creator and showrunner Kenya Barris announced that the sophomore season of Grown-ish is set to consist of 20 episodes, a sizable bump up from its first turn of 13 episodes. 
Grown-ish opened with a bang, pulling in 1.56 million total viewers with its January 3 premiere episode; this marked Freeform's best comedy launch in nearly six years. Freeform clearly took such a strong opening as a sign of more success to come, handing out the second-season order after only four episodes of the show have aired thus far. 
Starring Yara Shahidi (above) as Zoey Johnson, Grown-ish spins off of the ABC series Black-ish and follows Zoey has she leaves her family home, heads to college, and takes her first steps into adulthood. The series also stars Deon Cole as Charlie Telphy, Trevor Jackson as Aaron Jackson, Emily Arlook as Nomi Segal, Francia Raisa as Ana Torres, Jordan Buhat as Vivek Shah, Chris Parnell as Dean Burt Parker, Chloe Bailey as Jazlyn Forster, Halle Bailey as Skylar Forster, and Luka Sabbat as Luca Hall. Of course, Black-ish actor Anthony Anderson makes a guest appearance as Andre "Dre" Johnson Sr., Zoey's father.
Creator Barris previously spoke with Entertainment Weekly about the series, explaining the various themes and life events it explores. "We're looking at what it's like to be a college kid in the world that we're living in today," he said. "I really personally feel there hasn't been another generation that has as much on its shoulders in terms of the world they're walking into as the generation right now that we see in college... The title is sort of double-entendre. The title is that you're supposed to be grown but you're also not quite grown. There's something debilitating but also freeing with that place in life–the idea that you can be a flawed person and you know you're flawed, but at the same time it's a little bit okay because you're kind of given a little bit of a pass. That's an interesting place to sort of tell a story from."
Grown-ish currently airs on Wednesdays at 8 p.m. ET on Freeform.