Billy Bob Thornton, Carla Juri, Charlie Hunnam Cast In A Million Little Pieces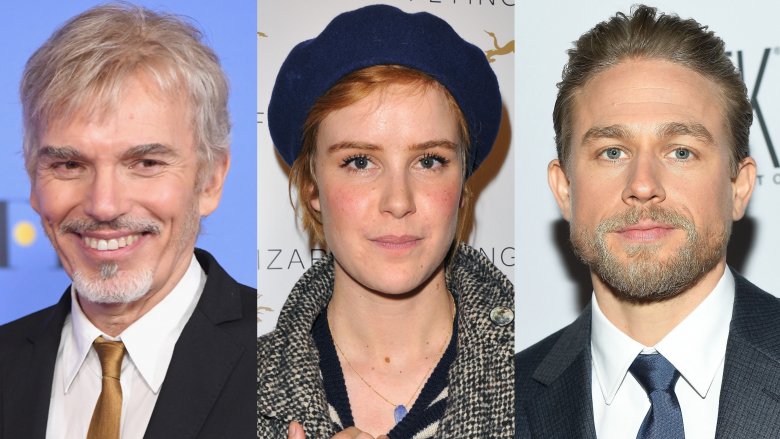 Getty Images
Make that a million and three little pieces. 
Billy Bob Thornton, Carla Juri, and Charlie Hunnam have been cast in director Sam Taylor-Johnson's film adaptation of A Million Little Pieces, The Hollywood Reporter confirms. The three stars join Taylor-Johnson's husband, actor Aaron Taylor-Johnson, for the pic. 
Based on author James Frey's best-selling book of the same name, A Million Little Pieces centers around a 23-year-old alcoholic and drug abuser (initially thought to be Frey himself) who suddenly awakens on a flight to Chicago, Illinois–with no memory of how he ended up on the plane, or how he sustained the injuries dotting his body. The man then checks into a rehabilitation center and starts a long-winding road to sobriety. A Million Little Pieces later became the subject of intense controversy after it was revealed that most of what Frey detailed in the book never actually happened. Frey embellished many parts of the work, which was originally passed off as a memoir. 
In the Million Little Pieces movie, Aaron Taylor-Johnson plays the central character, with Hunnam portraying his brother. Juri steps up for the female lead, a heroin and crack addict who falls in love with the protagonist. Thornton takes on the role of a mafia boss whom the main man meets at a recovery clinic; he soon becomes an important lifeline. 
Andrew Rona and Alex Heineman of The Picture Company are producing A Million Little Pieces, financed by Brad Weston's Makeready Films. Weston also serves as a producer. 
Director Sam Taylor-Johnson previously helmed 2015's Fifty Shades of Grey, while star Thornton is riding the high of a Golden Globe win for his performance in Goliath. As for Juri, the actress recently appeared in Blade Runner 2049 and as the eponymous character in Dear Agnes. Hunnam, known for his role in Sons of Anarchy, had a busy year in 2017, starring in King Arthur: Legend of the Sword, Lost City of Z, and Papillion.