Empire Co-Creator Danny Strong To Write Disney's Oliver Twist Movie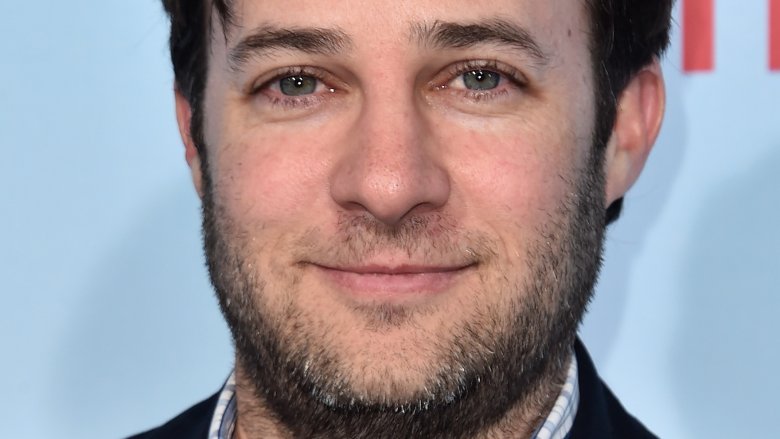 Getty Images
Danny Strong is staying true to his musical ties. 
Per The Hollywood Reporter, Strong, the co-creator of the Fox music drama series Empire, is set to write Disney's new take on Charles Dickens' Oliver Twist. 
The project has been described as a "modern and musical" spin on the literary classic, with Tony Award-winning helmer Thomas Kail of Hamilton fame on board to direct. Ice Cube (yes, the same Ice Cube from '90s N.W.A. notoriety and recent films like 21 Jump Street) will produce the movie. Joining Ice Cube as producer is Marc Platt, the creative behind the Broadway phenomenon Wicked, and Jeff Kwatinetz, the industry executive who founded the production and talent management company The Firm. 
Under Kail's direction and Strong's script, the movie will ground itself in Dickens' famous tale, which centers around the titular orphan boy who transitions from a life working as a child laborer to learning the tricks of the pickpocketing trade under the wings of Fagin, an influential leader in London's underground circuit of crime. Secrets, scandals, and struggles lurk around every corner, and Oliver quickly comes face to face with each one. Ice Cube is attached to play Fagin.
Disney previously adapted Oliver Twist with the 1988 animated film Oliver & Company. Rather than depicting the Dickens story with humans, however, Oliver & Company subverted expectations and turned each character into either a cat (Oliver), a dog (Fagin), or some other animal, including a literal "loan shark."
Strong's scriptwriting experience has earned him critical acclaim. For penning Game Change, the HBO movie starring Julianne Morris and Ed Harris that focused on the 2008 presidential election, Strong won an Emmy Award. Another of his political films, Recount, the one about the highly controversial 2000 U.S. election, also drew in a ton of praise. Strong's other writing credits include the final two installments of the Hunger Games film franchise and the Nicholas Hoult and Kevin Spacey-led movie Rebel in the Rye. 
The creative has also appeared on the other side of the camera, starring in series like Buffy the Vampire Slayer (as Jonathan Levinson), Gilmore Girls (as Doyle McMaster), and Mad Men (as Danny Siegel).