Simon Pegg And Nick Frost Talk Upcoming Series Truth Seekers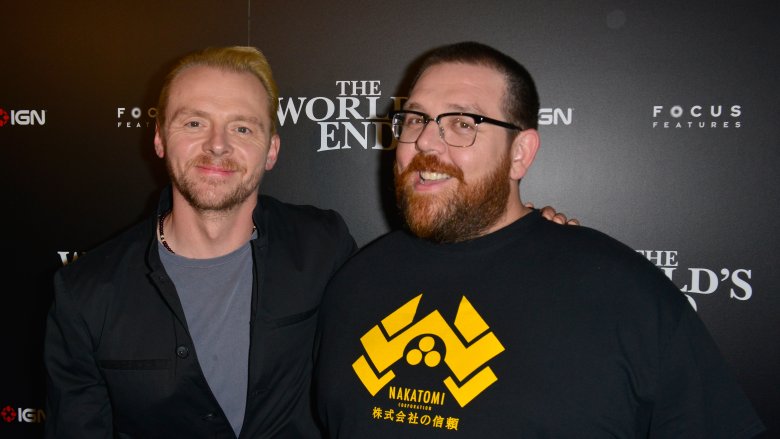 Getty Images
Two of the guys behind Shaun of the Dead, Hot Fuzz, The World's End and Paul are heading to television, returning to the medium that helped launch their careers back at the turn of the century.
Simon Pegg and Nick Frost, who launched the independent production company Stolen Picture in 2017, are about to debut their first creations to the world, with a movie from director Crispian Mills, Slaughterhouse Rulez, set for release this year. The pair are also preparing a new television series, Truth Seekers, which the duo discussed in an interview with Variety.
The series is described as a paranormal, monster-of-the-week comedy, with each half-hour episode set to focus on a three-person investigation team following up on a different supernatural incident. 
"Each episode is going to be an adventure, a potential haunting or something," Pegg said. "It'll start as a very parochial idea, a very small business venture for these people, but it will expand as the series goes on to be something far more global. It's a language everyone understands, the mystery of the unknown. Shaun of the Dead was a very parochial story set in North London and somehow it managed to get this global reach because everyone understands the language of zombie movies."
No network is yet attached to the TV series, which is still in development. According to the duo, who are both set to appear in a number of large studio projects this year, their goal is to eventually be devoting all of their attention to producing their own projects through Stolen Picture—even if those projects end up being of lower budgets than the sort of material they've worked with recently in Hollywood.
"There's that trade-off," Frost said. "I'd rather have a lot less money and make a film or a TV series and have a great time doing it than put it through a million processes and people you don't know and you don't respect creatively."
That mission toward independent production is intended to include movies and television, with Truth Seekers being only the first small-screen project on their slate.
"In terms of where the money is being made, and creatively, making episodic television is now no less nourishing than a two-hour movie," Frost said.
Other projects in the Stolen Picture content pipeline that the two discussed include a feature about a pair of performers who reunite one last time to revive their flagging reputations. "We'd like to do it as a two-hander and make it on a very low budget," Pegg said. "We've had the idea for a long time, and we're going to write an outline and then improvise and make something, which is far looser than when we work with Edgar [Wright]."
Pegg, who plays Montgomery Scott in the three most recent Star Trek movies (and co-wrote the script for Star Trek Beyond), will appear in Mission Impossible 6 and co-star with Margot Robbie in the thriller Terminal. Frost, in addition to starring on AMC's Into the Badlands, has roles in the upcoming Tomb Raider and the Dwayne Johnson comedy Fighting With My Family.